Our Health and Biosecurity business unit conducts research to manage invasive species and diseases and protect Australia's productive industries, environment and human health. This section provides information about our work in biosecurity.
About our health and biosecurity research
We work with our partners to form multidisciplinary research teams to address major national and international health and biosecurity challenges. These presentations provide information about our Health and Biosecurity business unit, research capabilities and facilities and success stories.
Our facilities
Learn more about the Australian Animal Health Laboratory.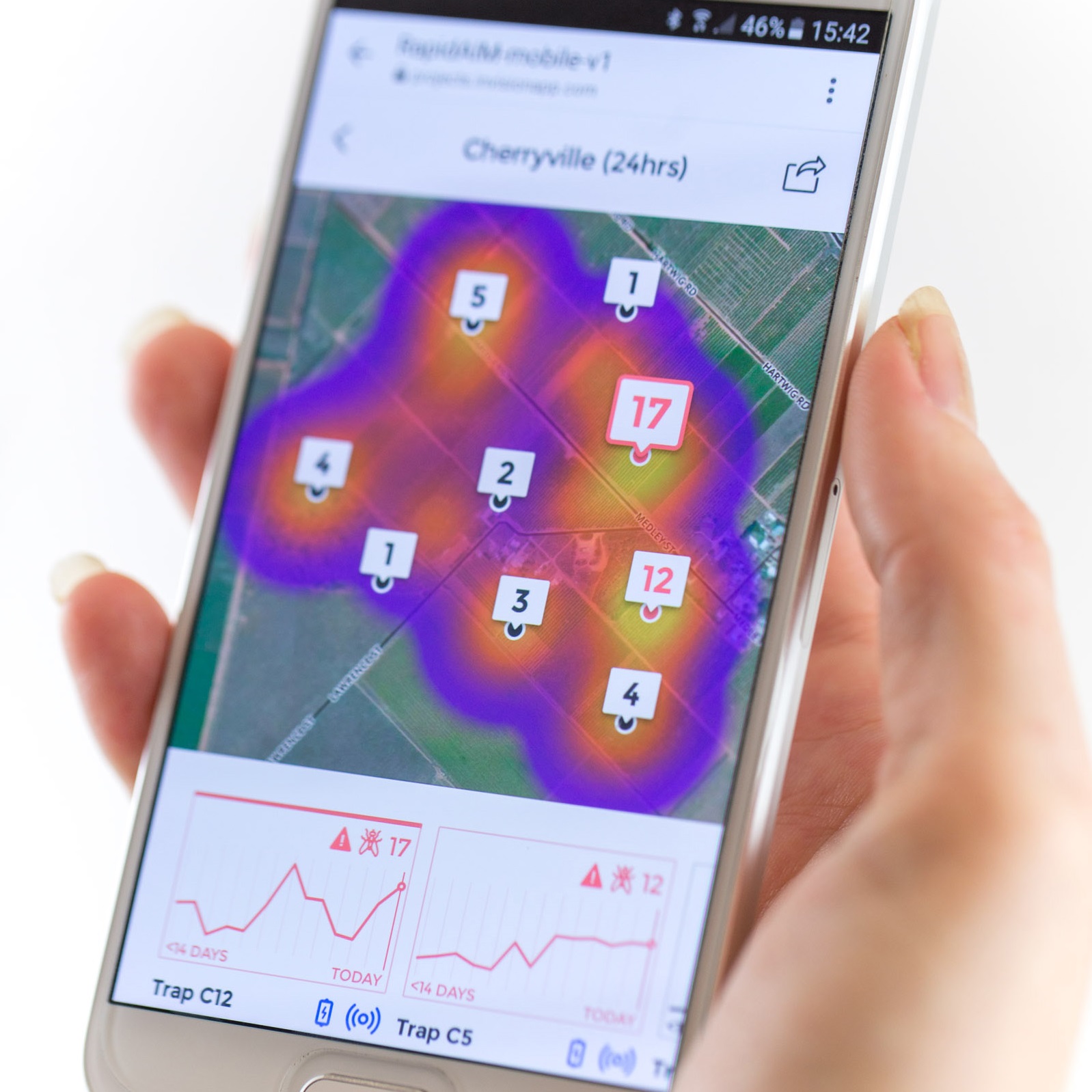 Success stories
RapidAIM pest detection
RapidAIM is a service platform that provides real-time detection and image notification of insect pests using wireless trapping technology. The patented technology uses an ultra-low power sensor to firstly detect the presence of an insect, and secondly to classify whether the insect is a fruit fly. If fruit flies are detected, end-users such as agronomists and biosecurity agents receive real-time alerts on their smartphones, and early warning forecasts are instantly created for fruit fly hot-spots. When no fruit flies are detected, there is no need to visit empty traps.
This technology removes the need for costly and time consuming manual monitoring and allows more time and resources to be spent managing fruit fly populations, resulting in reduced losses of valuable fruit and vegetable crops to fruit fly attacks.
Protecting against Hendra virus
Our researchers collaborated with a commercial partner to develop a vaccine against the deadly Hendra virus, which the Australian Veterinary Association now recommends all horses in Australia receive.
Documents included on this page may not be accessible to assistive technologies. If you require further assistance please contact us.
Do business with us to help your organisation thrive
We partner with small and large companies, government and industry in Australia and around the world.