Find out more about the Science and Industry Endowment Fund in the 2013 - 2014 Annual Report - Appendix 4.
Trustee's report
When CSIRO gifted $150 million to the Science and Industry Endowment Fund (SIEF) in 2009 from its WLAN patent, the Fund recognised that the proceeds of an invention of global significance need to be re-invested in science with worldwide importance and impact. Almost five years on, as Trustee of SIEF I am proud of the range of projects and initiatives the Fund has supported.
These years have been filled with intensive investment activities by the Fund, with almost $120 million committed. The Fund is now moving to a new phase – evaluating its impact. Over the past 12 months, along with regular progress reports, eight Research Projects have undergone major, mid-project reviews. These reviews provide a thorough assessment of path to impact, end-user engagement, intellectual property, future investment options and continued alignment to SIEF's strategic objectives.
It is my pleasure and privilege to share some of this year's highlights from the Fund.
Supporting research of global significance and impact
The Great Barrier Reef is subject to threats including climate change, water quality and coastal development. Timely access to accurate water quality information is essential to maintain a vibrant, healthy reef ecosystem. The eReefs Project is the first step towards comprehensive coastal information systems for Australia.
The SIEF Research Project, Transforming the Science and Management of the Great Barrier Reef, developed the first tool to come out of eReefs. The Marine Water Quality Dashboard was officially launched in March 2014, providing public access to over ten years of water quality information. It allows identification of changes over time, plus up-to-date assessments of the likelihood of events such as coral bleaching or the impact of sediment plumes from large rainfalls. The knowledge and tools generated through eReefs will be applicable across Australia's coastline as well as internationally.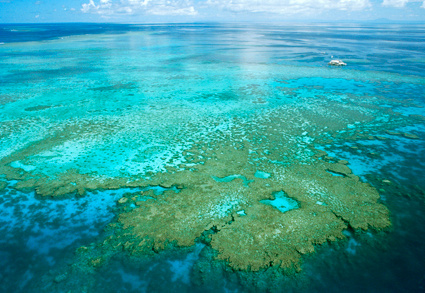 Hybrid crop production has been a major plant breeding strategy in many different crops for more than a century. Understanding the molecular and cellular basis of hybrid vigour and methods to preserve it in subsequent seed generations will provide new opportunities to enhance crops with existing hybrids and create opportunities for new hybrid crops. This is especially important as global food demand increases and is expected to double by 2050.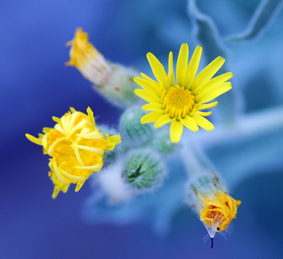 The SIEF-supported Research Project New Methodologies in Plant Breeding for Creating and Perpetuating Major Yield Increases (Plant Breeding) provided insight into two fundamental aspects of plant breeding that could see the unique traits of hybrids preserved from generation to generation. These discoveries attracted international attention, resulting in further international funding of over $14 million.
Annual global emissions of carbon dioxide have increased by approximately 80 per cent since 1970. A major challenge for reducing greenhouse gas emissions is developing new materials and processes to capture and store carbon dioxide. The SIEF Solving the Energy Waste Roadblock project is identifying new materials to capture carbon dioxide and convert it into useful products. To date the project is the first in the world to report an effective means to totally inhibit physical aging of membrane materials without any gas permeability or selectivity performance loss, leading to two provisional patents, as well as developed a material which, after absorbing carbon dioxide, will release it with simple irradiation by concentrated sunlight.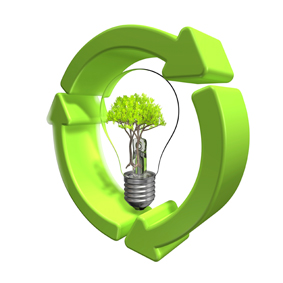 Supporting industry, sustainability and productivity
In selecting activities to be funded by SIEF I aim to ensure a broad spread of development maturity.
This includes research which is:
Emerging: promising or new fields of research
Strategic: applying new fields to threats, challenges or opportunities arising in or for Australia
Supporting: established or long-term research programs that aim to deliver scientific advances by translating solutions to real world problems.
The final round of Research Projects (finalised in mid-2013) had a strong preference for proposals at the supporting level, with an emphasis on industry and end-user involvement. Projects selected were in:
Manufacturing: High performance solar cell technology with integrated nanoplasmonic thin film and thermal management systems and Manufacture of a small demonstrator aero-engine entirely through additive manufacturing
Resources: Distal Footprints of Giant Ore Systems: UNCOVER Australia
Agriculture: Forests for the future: making the most of a high CO2 world
Digital age: Big-Data Knowledge Discovery.
Supporting development of Australian researchers
For Australia to remain scientifically and economically competitive, we must foster skilled, savvy, highly motivated early-career researchers as the leaders of tomorrow. The SIEF Promotion of Science Program supports outstanding candidates at the early-career stage, providing them with the financial support to reach their potential and allow them to undertake research across a broad spectrum and of national importance. Examples range from basic research in astronomy (New Dimensions in galaxy evolution) and biology (Epigenetic regulation of gene expression by DNA methylation in insect models) to practical solutions to real-world problems (Recycling E-waste Metals and Polymers for Recovery of Value-Added Materials and Next generation biomedical materials based on highly ordered colloid crystals).
Supported by SIEF advisory bodies
My role as Trustee has been greatly assisted by the Fund's Advisory Council, Expert Panel and Undergraduate Degree Panel. The loyal members of these bodies have supported the Fund by providing constant guidance and insight on a pro bono basis. Their contributions have ensured investments are directed to where the greatest achievement can be made for global significance and impact, sustainability and productivity of Australia's industries and valued development of our future science leaders.
My gratitude to these supporters of the Fund, both personally and on behalf of Australian science, is profound.
Advisory Council
Prof Alan Robson (Chair)
Prof Tom Spurling
Dr Ezio Rizzardo
Prof Margaret Sheil
Mr Nigel Poole
Expert Panel
Prof Tom Spurling (Chair)
Dr Ezio Rizzardo
Dr Oliver Mayo
Prof Elaine Sadler
Dr Trevor Powell
Undergraduate Degree Panel
Prof Margaret Sheil (Chair)
Prof David Symington
Dr Terry Lyons
I would also like to acknowledge the work of our reviewers, who generously donate their time to assessing proposals, reviewing progress of projects and providing expert advice to SIEF.
Science is an incremental endeavour. The true value of project outcomes may take years or decades to become clear. It has been a privilege to act as custodian of SIEF over the past five years and I look forward to seeing the fruits of this investment in coming years. SIEF's enduring legacy will be converting the proceeds of an invention of profound global impact into the globally significant science of the future.
Dr Megan Clark
Trustee SIEF
Download the Independent auditor's report
The Science and Industry Endowment Fund Auditors report and financial reports

[pdf · 1mb]