The highlights, objectives and performance of our Core Research and Services.
CSIRO commits the majority of its resources to addressing major national challenges and opportunities through our National Research Flagships Program, through large-scale, multidisciplinary research partnerships with Australian universities, publicly-funded research institutions, the private sector and selected international organisations.
Agriculture
Biosecurity
Digital Productivity and Services
Energy
Food and Nutrition
Land and Water
Manufacturing
Mineral Resources
Oceans and Atmosphere
CSIRO also provides technical and advisory services to industry and government. CSIRO Services runs student education programs, provides technical and engineering services, SME support and foresight advisory services.
CSIRO education and outreach programs consist of several key elements, including:
Discovery Centre – showcases CSIRO science and technology achievements through an interactive journey into the world of research and innovation.
Education Programs – explore a range of engaging science programs based on real CSIRO science for schools and students.
CSIRO Publishing – an internationally recognised publishing program covering a wide range of scientific disciplines.
Objectives and deliverables
CSIRO's Research and Services activities deliver economic, social and environmental impact to the nation through the provision of advice, information and solutions. A key objective of our CSIRO Strategy 2011–15 was to grow our National Research Flagships as a key mechanism for achieving outcomes that have the potential to deliver major, long-term benefits to Australia. Through the provision of technical and advisory services to industry and government, we also support Australian small and medium enterprises (SMEs) in improving their business performance.
Our science outreach programs aim to promote the importance of CSIRO science and its application to students, parents, teachers and the Australian community. We support undergraduate, postgraduate and postdoctoral researchers, to boost the calibre of researchers working in the Australian community and strengthen Australia's future innovation capacity. We also operate CSIRO Publishing, an independent science and technology publisher, which has a global reputation for quality products and services covering a wide range of scientific disciplines, including agriculture, chemistry, plant and animal sciences and environmental management.
Program performance
This year our National Research Flagships, Science and Services continued to perform well. An assessment of the Program's six key performance indicators (KPIs) identified in the Portfolio Budget Statements showed we met expectations and targets. Table 2.3 provides an overview of the evidence for each KPI, with a more detailed analysis following.
Table 2.3: PERFORMANCE INDICATORS FOR PROGRAM 1 – NATIONAL RESEARCH FLAGSHIPS, Science and Services.

| Key performance indicator | Target (and performance assessment) | Performance |
| --- | --- | --- |
| Evidence of economic, social and environmental impacts through demonstrated uptake and adoption of research outputs | Grow economic, social, and environmental benefits* | An external review of CSIRO's impact and value during the year indicated an expected return on investment of at least 5:1. Adoption and uptake as demonstrated by IP assets shows that 61 per cent of CSIRO's patent portfolio is either subject to a research right, arose as a result of collaborative activity, was used as background IP in a collaboration, or is subject of a commercial licence. |
| Number of refereed publications | Maintain or increase* | Flagships produced a total of 3552 publications in 2014. The recent restructure limits the ability to compare results with 2013. Prior to 2014, CSIRO staff were connected with Divisions and sometimes Flagships, while for 2014 all staff are connected with Flagships. Although the number of publications therefore appears to have almost doubled, this is an artefact of the reorganisation. In addition, 312 publications were produced by National Facilities & Collections and 20 by CSIRO Services. |
| Customer satisfaction | Maintain** | This is the third year of our client satisfaction survey. Results show an average 'willingness to recommend' score of 8.2 out of 10. |
| Awareness of science by CSIRO stakeholders | Maintain or increase** | 89 per cent of Australians are aware of CSIRO, a slight downward trend compared to previous years. Overall, CSIRO is viewed as an important organisation that can assist Australia in advancing the nation's ability to have significant global impact through innovative science and technology. |
| Science excellence in CSIRO research capabilities and the impact of their research outputs | Maintain or improve* | Our citation impact has been improving over the last decade, with CSIRO articles cited performing 48 per cent better than the global average for 2010–14, a slight rise from 47 per cent for 2009–13. In 2010–14, 2.9 per cent of CSIRO publications were in the top one per cent of articles globally, 10.5 per cent in the top five per cent and 18.4 per cent in the top ten per cent, an increase from 2009–13. |
| Utilisation and success of science outreach programs | Maintain or increase* | Utilisation and success of science outreach programs has been maintained. In 2014 we began developing new programs, including our bootcamps for senior secondary students and our BHP Billiton Science, Technology, Engineering and Maths Indigenous program. |
* shading: indicates positive progress for the year and that the target has been achieved.
** shading: indicates some challenges have occurred during the year, but they are being managed.
Evidence of economic, social and environmental impacts through demonstrated uptake and adoption of research outputs1
CSIRO commissioned ACIL Allen to undertake an independent review of the economic, social and environmental impact and value of CSIRO. The review assessed the value and impacts of CSIRO research through assessment of six case studies, examined areas of activity not covered by the case studies, and also recognised a number of other elements of CSIRO's portfolio – such as the value of its 'standing capabilities'. The review was undertaken between August and December 2014, and concluded that the whole of CSIRO portfolio is delivering an expected return that supports an expected benefit-cost ratio of at least 5:12, with some case studies supporting an expected benefit as high as 12:1.
Intellectual property management and licensing
Intellectual property is a key tool for capturing the benefits of our research for Australia, protecting the results of our activity and ensuring our technologies are not inappropriately copied by competitors. Our Intellectual Property Management framework is provided by the Statement of Intellectual Property Principles for Australian Government Agencies. Strong IP portfolios also provide key positioning in various marketplaces, underpinning our strategy and providing external reputation benefits with customers and potential collaborators and competitors.
As of June 2015, CSIRO had 578 patent families, 313 trade mark families, and 114 different Plant Breeders' Rights. We have seen a decrease in the number of new inventions filed and a decrease in the total number of patent families in the IP portfolio, while other measures, such as the number of Patent Cooperation Treaty (PCT) patents and the number of granted cases, increased. The overall number of live cases appears steady over the last few years. An apparent decrease in the number of new inventions continues a trend that has been evident for several years.
Some of these downward trends demonstrate an increased focus on a more strategic approach to the management of our patent portfolio, utilising the patent process only for cases where it is likely to achieve the intended impact. Some of the decline may relate to a reduction in filing inventions that used to arise from strategic funding of fundamental science. Most patent filings are now coming from Flagship-directed research only. Overall however our portfolio remains healthy, with a rise in the number of granted cases reflecting an increase in quality patent filings.
Table 2.4: CSIRO intellectual property portfolio.
IP category
Sub category
2010–11
2011–12
2012–13
2013–14
2014–15
Patents
Current PCT applications
101
98
83
56
78
Granted
1,631
1,649
1,647
1,755
1,854
Live cases
3,370
3,582
3,454
3,506
3,454
Inventions
Patent families
709
728
718
644
578
New provisional and direct filings
92
95
87
66
63
Trade marks
Australian
259
275
281
257
250
Foreign
109
81
88
91
63
Plant breeder's rights
Australian
122
83
87
91
89
Foreign
21
39
24
26
25
Registered designs
Australian
2
3
3
2
2
Foreign
10
8
8
6
6
Of the IP assets listed in Table 2.4, 61 per cent of CSIRO's patent portfolio is either subject to some research right, arose as a result of collaborative activity, was used as background IP in a collaboration/evaluation or is subject of a commercial licence. Of the 105 unique Plant Breeder's Varieties, 35 per cent are licensed. About half the licences that generate revenue relate to licensing of Registered IP rights (Patents, Trade marks and Plant Breeder's Rights). A significant component of licensing revenue was generated by cotton seed and WLAN royalties. Other IP revenue was derived from our work with contact lenses, coal and mining automation (LASC). The majority of the remaining revenue was generated from copyright and patent licences. Most of the licences generating revenue were to Australian companies, with one third international entities.
Registered Rights are also used as collateral in collaborations or technology evaluations, and these types of third party engagements themselves generate new IP that can lead to other licensing opportunities or other collaborations. Currently CSIRO has more than 30 active research collaborations that have patents listed as background IP. Of the current patent families, 195 (30 per cent) were the result of collaborative activity with 97 distinct external parties. The majority of partners (64 per cent, including 40 per cent international) can be characterised as industry partners, 24 per cent SME and large Australian firms. The other partners are Australian research institutes (15 per cent), government bodies (16 per cent) and overseas research institutes (5 per cent).
The total number of live patent cases in Asia has been growing steadily over recent years. CSIRO has a large proportion of live patent cases in Asia, with at least 20 per cent in Japan, China, India, South Korea, Hong Kong, Malaysia, Indonesia, Singapore, Vietnam, Taiwan, Thailand and the Philippines (see Figure 2.3). There has also been an increase in the number of filings in South America and Africa, but these regions represent a relatively small portion of our patent portfolio, slightly more than seven per cent. Overall, our spread of patent cases mirrors the geographic regions where we focus our research and its reach.
This chart represents CSIRO's live patent cases by geographic region. CSIRO has a total of 3454 patents.
Total patent distribution is:
Asia = 768
Africa = 111
Australia, New Zealand and the Pacific = 553
Europe = 926
Russian Federation and Eurasia = 74
South America = 202
North America = 716
Middle East = 34
Other = 70
Equity portfolio
CSIRO licenses technology to existing companies where it is deemed the most likely route of maximising IP value. However, it also directly creates new high technology SMEs through spinning out IP, when that is considered to be the best pathway to commercialisation.
The total value of CSIRO's equity portfolio at 30 June 2015 was $12.6 million. This is a decrease compared with the value at 30 June 2014 of $14.6 million. The major contributing factors of the revaluation and impairment of the portfolio were the sale of Advantage Wheats Pty Ltd, which resulted in a $1.4 million decrease, and additional investment of $2.1 million into the portfolio, resulting in the final value of $12.6 million.
During the 2014–15 reporting period two companies were deregistered and one new company added to the portfolio. Currently CSIRO has interest in 31 companies with a total market value of $495 million.
Maintain or increase the number of refereed publications
The total number of publications produced by Flagships in 2014 was 35523, based on the home Flagship of the authors. The restructuring of CSIRO has rendered comparison of this figure with 2013 output impossible; prior to 2014 CSIRO staff were connected with Divisions, and sometimes with Flagships, while in 2014 all staff are connected with Flagships. The number of publications shown as connected with Flagships therefore appears to have almost doubled, but in reality this is an artefact of the reorganisation. In addition, National Facilities and Collections produced 312 publications, and CSIRO Services 20.
The number of refereed CSIRO journal articles has been trending upwards over the last five years (see Figure 2.4), with a two per cent increase between 2013 and 2014.
Research publication performance is often measured in the science community by counting citations: the references from one article to another in its bibliography. When one piece of work cites another, this is taken as recognition of value and academic impact. The more citations an article has received, the more impact it has had on its field.
This bar graph displays the number of journal articles from 2010 to 2014 and includes the normalised citation impact (NCI) calculated for each year.
Yearly publication with NCI are summarised below4.

| Year | Number of publications | NCI |
| --- | --- | --- |
| 2010 | 2586 | 1.42 |
| 2011 | 2768 | 1.45 |
| 2012 | 2842 | 1.41 |
| 2013 | 3111 | 1.51 |
| 2014 | 3176 | 1.60 |
Science excellence in CSIRO research capabilities and the impact of their research outputs
CSIRO produces 51 per cent of our publications in the four fields for which the organisation is most strongly ranked globally by total citation count (see Figure 2.5). The remaining fields in which we rank in the top one per cent globally are also shown.
Citations can also be expressed relative to the world average performance, accounting for the age and subject of publications. A result of 1.0 is equal to the global average, 1.2 is 20 per cent more cited and 0.75, 25 per cent less cited. Overall, our citation impact has been improving over the last decade, with CSIRO articles cited performing 48 per cent better than the global average for the period 2010–14, a slight rise from 47 per cent for the period 2009–13.
Another robust and established metric is ranking articles by citation count based on percentile performance, compared with all other articles of the same type and in the same subject area. In 2010–14, 2.9 per cent of CSIRO publications were in the top one per cent of articles globally, 10.5 per cent in the top five per cent and 18.4 per cent in the top ten per cent. All three of these levels improved on the period 2009–13. These results demonstrate that our share of the very best research output is substantially above average and continues to improve.
This scatter plot displays the percentage of CSIRO publications by research field against the normalised citation impact, referenced against the world average.
The plot shows CSIRO publications are above the world average, and 11of the 15 research areas are in the top one percent of the field. These research areas include:
biology and biochemistry
chemistry
clinical medicine
computer science
engineering
materials science
microbiology
molecular biology and genetics
physics
social sciences, general
space science.
The remaining CSIRO publications for research topics are still above the world average, occurring in the top 0.1 per cent of the field. These research topics include:
agricultural sciences
environment/ecology
geosciences
plant and animal science
Joint research publications with Australian universities
Our number of collaborative publications has more than doubled since 2004. In 2014, 86 per cent of our publications were collaborations with authors from other institutions. Of these, 62 per cent were produced with authors from other Australian institutions. Figure 2.6 shows our collaboration with Australian universities has also increased substantially since 2004 (as measured by joint publications). We continue to collaborate with the Group of Eight universities, universities in the Australian Technology Network of Universities and those in the Innovative Research Universities.
Network analysis can also show our place in Australia's research ecosystem by analysing the relationships among research producers, as measured through their collaborative publications. Applying a common network metric, Eigenvector Centrality, which shows a weighted closeness of the organisation to all other institutions, CSIRO is demonstrated to be the most important ('central') institution in the country in the seven fields in which it publishes most work: Agricultural Sciences, Chemistry, Engineering, Environment and Ecology, Geosciences, Materials Science, and Plant and Animal Science.
Joint publications for each university for the years 2004 and 2014 are summarised below.
| University | 2004 | 2014 |
| --- | --- | --- |
| University of New South Wales | 44 | 131 |
| University of Tasmania | 77 | 139 |
| University of Adelaide | 46 | 113 |
| Australian National University | 83 | 122 |
| University of Sydney | 56 | 138 |
| University of Melbourne | 50 | 220 |
| Monash University | 60 | 185 |
| Australian Technology Network total | 61 | 269 |
| University of Western Australia | 32 | 198 |
| University of Queensland | 59 | 208 |
| Innovative Research Universities total | 77 | 243 |
Joint research publications with other countries
We have significantly increased the rate of collaboration with organisations overseas, as measured by joint publications. In 2014, 52 per cent of our scientific publications were co-authored with an international author. The top ten countries we co-published with are, in descending order, the USA, China, England, Germany, France, Canada, the Netherlands, New Zealand, Italy and Japan. Joint publications with institutes in China increased nearly seven-fold between 2004 and 2014. Over the same period joint publications with USA institutions more than doubled.
Maintain customer satisfaction
Our 'Listening to Clients' online survey asks our customers to rate their 'willingness to recommend' CSIRO on a scale of 0–10, and provide reasons for their score. For the third consecutive year, we received high satisfaction ratings from customers, recording an average 8.2 out of 10 this year. Customers rated us best for science quality, the calibre of our staff and described us as 'great to deal with'. The survey results provide valuable insight into our performance and inform improvements to our customer engagement initiatives, business processes and services, such as timeliness, communication and cost.
Awareness of science by CSIRO stakeholders
A majority (89 per cent) of Australians are aware of CSIRO, a slight downward trend compared with previous years. Awareness is higher among older Australians, with 99 per cent of Australians aged 55 and over aware of CSIRO, compared with 76 per cent of Australians aged 34 and under. The downward trend reflects the decline in STEM awareness and interest among younger Australians, the entry of this cohort into adulthood, and participation in our survey demographics.
Consistent with previous studies, a majority (63 per cent) of Australians still have a positive perception of CSIRO with 28 per cent viewing the organisation very positively and 35 per cent positively. Understanding of what CSIRO does has increased substantially with 60 per cent of Australians saying they understood CSIRO, compared with 37 per cent in the last survey, with 21 per cent saying they understood CSIRO extremely well (up from 13 per cent). Overall, CSIRO is viewed as an important organisation that can assist Australia in advancing the nation's ability to have significant global impact through innovative science and technology.
63% of Australians have a positive perception of CSIRO. CSIRO is viewed as an important organisation that can assist Australia in advancing the nation's ability to have significant global impact through innovative science and technology.
To raise awareness of CSIRO with all our customers, we will launch CSIROseven, a marketing and media campaign promoting our people and our impact on Australia's innovation system, later in 2015.
Agriculture Flagship
GOAL: Deliver transformational positive impact on the productivity, profitability and agro-ecosystem health for Australia's agri-food- and agri-fibre industries and to partner globally towards food security in a resource and climate challenged world.
THE CHALLENGES
The growing global population requires a 70 per cent increase in food supply in the coming 30 years to sustain the human race and avert global instability driven by food shortages. This needs to be achieved in the face of diminishing natural resources, strong regional urbanisation, increasingly protein-rich diets, a changing climate and environmental constraints on arable land expansion while supporting an export market valued at more than $41 billion.
OUR RESPONSE
This year CSIRO brought all agriculture research together into one Flagship, making it one of the world's largest agricultural research institutions, connecting research across agricultural sectors and diverse research disciplines. We initiated our digital agriculture strategy, to create and deploy digital technologies across the agricultural value chain.
Our Flagship also released molecular markers for four important rust-resistance genes to the wheat breeding industry. These enable breeding companies to develop new varieties that are resistant to existing and emerging forms of this major disease of wheat.
We produced the first wheat yield gap map for Australia to contribute to the world wheat yield gap atlas on an interactive internet platform. The district maps are now available for growers and researchers to interrogate and start exploring their local yield gaps and the ways in which they may be reduced.
We successfully completed field trials for the long chain omega-3 (DHA) canola that prompted Nuseed and GRDC to extend our collaboration to develop additional long chain omega-3 canola oils. Commercialisation of these oils will mean CSIRO technology dominates the global plant-produced long chain omega-3 oils market.
OUR PATHWAYS TO IMPACT
We released the Northern Australia Food & Fibre Supply Chains Study. Using a new integrated modelling approach, the report examined new opportunities and highlighted a range of critical infrastructure and supply chain investments needed to realise northern Australia's potential. This report is already influencing investments and the policy debate around northern Australia.
We contributed to the development, registration and release of Australia's first oral analgesic for use in cattle, Buccalgesic®, manufactured by Troy Laboratories Australia. Released in April 2015, the first batch sold out within a week, and high demand continues for this practical and effective means for managing pain in cattle.
The Water Use Efficiency Initiative won the Department of Agriculture Landcare Eureka Prize for Sustainable Agriculture. The Initiative has resulted in diverse practice changes on farms in southern Australia that have improved the water use efficiency of crop production. Australian grain farmers are boosting yield by more than 50 per cent without using extra water.
We contributed to the development, registration and release of Australia's first oral analgesic for use in cattle, Buccalgesic®, manufactured by Troy Laboratories Australia.
Australia's living skin bared in stunning three dimensions
Australia's soils and landscapes constitute one of the country's most valuable assets, critical to food production, our health and the profitability and sustainability of sectors such as agriculture, mining and infrastructure.
The Soil and Landscape Grid of Australia, launched in November 2014, is the result of a partnership between CSIRO, the University of Sydney, several government agencies and the Terrestrial Ecosystem Research Network (TERN). It is the first continental expression of the Global Soil Map concept and revolutionises soil information globally.
The grid exposes Australia's vast and complex land surface in new ways thanks to the most comprehensive nation-wide digital maps of our soils and landscapes yet produced. The entire country is represented as a digital grid with two billion pixels, about 90 by 90 metres, down to a depth of two metres below the surface.
The grid draws information from the partner agency databases, weaving together historical and current data from sampling, laboratory sensing, modelling and remote sensing. It also includes estimates of reliability and is designed to integrate future data, even from technology that has not yet been invented.
The grid is completely free and accessible to anyone. Urban and regional planners, land managers, farming groups, scientists and engineers have adopted it for a range of uses, from exploring new land uses and making the most of water to finding habitats for endangered native species. In the first six months, the grid website had over 4200 map views each week from 100 countries. Users include most Australian universities and science organisations, international institutions, and about twenty private industry companies, many of them acting for a range of clients.
The grid was a critical component of a report commissioned by the Australian Government to inform the development of its Northern Australia White Paper.
The Wentworth Group of Concerned Scientists has used the grid in collaboration with the Natural Resource Management community in developing a national model for environmental accounting, 'Accounting for Nature'. The model allows measurement of the condition of environmental assets and places the information into an accounting framework, enabling communities and governments to take practical action to maintain healthy and productive land, freshwater and marine resources.
Biosecurity Flagship
GOAL: Through national and international partnerships, work to support Australia's social, environmental and economic wellbeing by reducing the risk of pests and diseases emerging or entering Australia, thereby protecting our $60 billion agricultural industry, priceless environment and society.
THE CHALLENGES
Australia's enviable biosecurity status is increasingly threatened by growing global trade and the international movement of plants, animals and people. A changing climate can also impact on the magnitude and/or range of threats from exotic pests and diseases. These affect our agricultural industries and access to export markets. While the risks we face are only likely to increase, expertise and resources in biosecurity research are declining.
OUR RESPONSE
Wind-borne biosecurity pests, such as wheat rusts, pest insects and agents of plant, animal and human diseases, remain poorly understood and managed. CSIRO and the Bureau of Meteorology have partnered to develop the Tool for Assessing Pest and Pathogen Aerial Spread (TAPPAS), a user-friendly web-based interface that allows users to easily visualise and assess wind-borne threats. It can be used to conduct tailored analyses, such as helping the Northern Australian Quarantine Service prioritise their surveillance efforts. TAPPAS is available to existing partners throughout 2015, with a global release expected in 2016.
Carp are one of the most invasive and damaging pests of our freshwater ecosystems costing the Australian economy an estimated $500 million per year5. Our research, supported by the Invasive Animals Cooperative Research Centre, has shown that the use of Cyprinid herpesvirus 3 (CyHV-3) as a biocontrol agent has the potential to significantly reduce the number of carp in our rivers. In 2014–15 the entire genetic sequence of the virus was determined, and further work completed on persistent (latent) infections of carp with CyHV-3. The latter may prove to be very important in understanding the spread and activity of the virus.
We are helping Australia, and the world, prepare for the next human pandemic. For more than 50 years, eggs have been used to grow influenza vaccine virus to help protect people world-wide from the deadly flu virus. However, this is not an efficient system.
We are taking advantage of our expertise in immunology and genome engineering technology, to modulate genes in the egg to favour the growth of virus. Within the last year we have conducted the proof-of-concept work in a chicken cell line and are now beginning to engineer the modifications into the chicken. This technology has the potential to significantly increase the number of vaccine doses produced per egg.
OUR PATHWAYS TO IMPACT
A human disease pandemic, European honey bee colonies wiped out and an invasion of a devastating wheat disease are just three potential biosecurity threats facing Australia, as outlined in our report Australia's Biosecurity Future: Preparing for future biological challenges.
Developed in collaboration with government and industry for the benefit of diverse stakeholders, the report is a vital forecasting document that identifies the major trends and risks Australia may need to respond to over the next 20–30 years, and what we need to do to protect our environment, industries and people. The Minister for Agriculture, the Hon Barnaby Joyce, endorsed the Biosecurity Futures report in a public statement.
The announcement of human trials of an antibody treatment for the deadly Hendra virus, to be conducted by the Queensland Health Department, is yet another significant development in our Hendra research story, which began in 1994. Our scientists were instrumental in the preliminary in vitro and in vivo (animal studies) work undertaken at the highest level of biosafety at the Australian Animal Health Laboratory (AAHL). Our involvement in the development of the human monoclonal antibody, known as m102.4, was part of a truly global effort. The trials are the next step in defeating this deadly virus and, together with the CSIRO-developed horse vaccine, adds to the arsenal of tools in the fight against Hendra virus.
Farmers reap the rewards of a decade of research
Globally, the silverleaf whitefly (Bemisia tabaci) causes crop losses in excess of US$2 billion per year and is recognised as one of the most damaging invasive pests due to its ability to spread disease.
Before silverleaf whitefly appeared in Australia in 1995, the agriculture industry had never experienced a pest of its nature with the ability to cause extensive damage to crops, move easily between a wide variety of crops, and rapidly develop resistance to insecticides.
Globally, the silverleaf whitefly (Bemisia tabaci) causes crop losses in excess of US$2 billion per year.
Twenty years of research resulting in a direct benefit to farmers were highlighted this year with the CSIRO 2014 Chairman's Medal awarded to the Silverleaf Whitefly Integrated Pest Management Team. They were recognised for their delivery of a long-term, sustainable pest control solution against silverleaf whitefly, for the benefit of Australia's horticultural, nursery, cotton and grain legume industries.
The foundation of their work was the identification and release of a highly effective biological control agent, Eretmocerus hayati (E. hayati), with further ecological research providing the knowledge to develop long-term management solutions.
When growers follow the recommended management solutions, which include actions such as avoiding insecticides which harm E. hayati, planting a crop that is less susceptible to silverleaf whitefly prior to the peak whitefly season and keeping broad leaf weeds to a minimum, silverleaf whitefly numbers can be reduced almost 100 fold.
As a result of our extensive expertise, our scientists are now helping tackle the problem of the African cassava whitefly. This new work is part of an international project funded by the Bill & Melinda Gates Foundation through the Natural Resources Institute, University of Greenwich. Launched in Uganda in early 2015, it will run until 2019.
Digital Productivity and Services Flagship
GOAL: Deliver innovation in science and technology for the development of Australia's digital future. We will deliver economic, social and environmental impact and help transform the Australian economy, through the creation of intellectual property, new spin-outs and partnerships with government and industry.
THE CHALLENGES
By 2055, the number of Australians aged 65 and over is projected to more than double. Chronic disease incidence continues to rise, and health is already the second largest area of Australian government expenditure. We are more 'connected' than ever before: 83 per cent of all households had internet access in 2012–13, 11 million Australians made an e-commerce transaction in 2014, and we also have great expectations for experiences. Digital technologies and big data are fundamentally reshaping economies, markets and industries in Australia and internationally.
OUR RESPONSE
Through the Flagship we are making healthcare accessible, by enhancing existing services and delivering outcomes remotely to reduce costs, assisting older Australians and people with chronic illnesses to achieve or maintain greater independence, and optimising existing health infrastructure and systems.
By enhancing accessibility, usability and outreach of government services, building accessible service solutions for citizens online, informing decision-making, and empowering governments to manage and reduce cost, we are helping to deliver better digital services.
We are also partnering with industry to develop solutions for a better economy, by embracing digital technologies to realise competitive advantages, capturing value from disruptive technologies, and using platform technologies to underpin future success.
We released Spark, a new bushfire modelling framework that can predict the severity and spread of destructive bushfires.
OUR PATHWAYS TO IMPACT
This year, in conjunction with health authorities in Western Australia, the Flagship completed trials of a low-cost system that uses broadband satellite technology to screen people living in very remote and rural areas who are at risk of eye disease. One of the underlying technologies, Remote-I, was licensed to TeleMedC, which plans to take the technology to the US and the world as part of its 'EyeScan' diagnostic solution.
VizbiPlus, our biomedical data visualisation collaboration with the Walter and Eliza Hall Institute of Medical Research and the Garvan Institute, produced two new animations on Alzheimer's disease and type-2 diabetes, to inspire and educate the public about cutting-edge biomedical research into these diseases. This led to strong engagement with the public and research community via a well-attended event at CSIRO's Discovery Centre and on social media, positioning CSIRO as a leader in data visualisation.
We released Spark, a new bushfire modelling framework that can predict the severity and spread of destructive bushfires. Spark has become one of the most downloaded items from our the CSIRO Data Access Portal, and the release generated requests from the fire fighting and land management, education, insurance and web mapping sectors. We will soon enter an early adopter phase with a number of state emergency services.
We continued commercialisation of our Zebedee hand-held laser scanner with UK joint venture GeoSLAM (see Taking 3D laser mapping to the world); worked with the Manufacturing Flagship and commercialisation partners to deliver our tele-assistance technology Guardian Mentor Remote to the mining, oil and gas, and aerospace industries (more in Manufacturing Flagship section); and developed, with the Energy Flagship and Australian company HabiDapt, a technology for householders to keep real-time track of their electricity usage and remotely switch on and off appliances (more in Energy Flagship section).
Smartphone app a lifesaver for heart attack patients
Cardiovascular disease kills one person every 12 minutes in Australia. While more people survive heart attacks than ever before, they are living with a chronic condition that needs to be actively managed. More than $5.5 billion is spent every year on managing heart disease.
Patients who successfully complete a cardiac rehabilitation program following a heart attack are less likely to have another cardiac event, be readmitted to hospital or die from their condition. These six-week programs are designed to help patients return to an active, satisfying life.
Despite these benefits, participation in rehabilitation is poor due to factors such as time constraints, accessibility, lack of referral and patient motivation.
We developed the Care Assessment Platform (CAP) program to deliver cardiac rehabilitation via smartphones for patients and a web-portal for clinicians.
Rather than patients regularly travelling to outpatient clinics, CAP brings the rehabilitation program to the patient. Blood pressure, weight, physical activity and other information is recorded through the smartphone each day and uploaded to the web portal for the clinician to view. Weekly phone calls from a health mentor support patients in their risk modification and provide counselling. Daily SMS messages educate and motivate patients.
This year, in partnership with Queensland Health through the Australian eHealth Research Centre, we reported the results of a randomised controlled trial of the program to compare CAP with the traditional program.
Our trial found that cardiac patients who used CAP were almost 30 percent more likely to take part in their rehabilitation program than those who had to travel to an outpatient clinic. Furthermore, participants using CAP were 40 percent more likely to adhere to the program, and almost 70 percent more likely to complete it.
CAP does not replace the standard rehabilitation program but offers a more flexible option for eligible patients and greatly minimises reliance on health centre visits.
The trial results were published in the journal Heart and reported in Nature Reviews Cardiology. The next-generation version of the platform will soon be offered in several Queensland hospitals.
Energy Flagship
GOAL: Deliver by 2030 technology options and science that will enhance Australia's economic competitiveness and regional energy security while enabling the transition to a lower-emissions energy future.
THE CHALLENGES
Energy plays a pivotal role in the economic and environmental wellbeing of all countries. Australia has the benefit of abundant energy resources and many options for meeting all its own energy needs, as well as being a globally significant energy exporter to other countries. We can help to provide a pathway for Australia to achieve both an enduring legacy from its energy resources and the social cohesion to tackle the environmental consequences of the options chosen.
OUR RESPONSE
The Energy Flagship brings together teams from across CSIRO, collaborators and partners from industry and academia to tackle large problems affecting the current and future energy system for Australia and the world.
We contribute to wealth creation by aiding the sustainable development of resources in the oil, gas, unconventional gas and coal domains. We are also leading the development of renewable resources, such as solar thermal energy with heat storage, which are not yet economic but offer the potential for future low emission energy supply and export.
Australia's energy system is also benefitting from our focus on improving the productivity of our energy system, particularly around the efficiency of energy use in buildings and the integration of renewables into the energy mix.
OUR PATHWAYS TO IMPACT
We have exported our longwall automation technology to China, improving the productivity of the coal mining industry and the safety of its workers. The project is the latest example of our growing impact in China, and builds on our reputation as a world-leading organisation actively working to solve issues in a rapidly changing energy future.
Our fugitive emissions research has helped government, industry and the community understand the greenhouse gas footprint of coal seam gas. The research builds on our work with the Gas Industry Social and Environmental Research Alliance in which we are helping Australia understand the impacts of coal seam gas development.
We have developed a home energy management tool which is helping to address peak demand. Known as Eddy, the tool allows people to remotely control major appliances that drive peak demand, such as air conditioners, pool cleaners and hot water systems.
Users can also take part in demand management programs offered by their energy company, reducing demand on the grid. The technology has been commercialised by Australian company HabiDapt.
We have exported our longwall automation technology to China, improving the productivity of the coal mining industry and the safety of its workers.
From Cyprus to Japan: bringing our solar technology to the world
We have successfully exported our solar thermal technology to Cyprus by designing and installing a field of our unique solar heliostats on the south coast of the island nation.
The southernmost member of the European Union, Cyprus is blessed with abundant sunshine, but most of the island nation's electricity is generated expensively, using oil. This makes solar an attractive option for power generation. It can also be used to power energy-intensive desalination plants to tackle the country's perennial water shortages.
In late 2014 our solar team travelled to Cyprus and constructed a solar thermal field consisting of 50 heliostats, which produces 150kW of peak thermal energy, intense enough to bring a two-litre kettle to the boil in less than five seconds. The experimental facility will be initially used for demonstration purposes by the Cyprus Institute, the country's premier research institute, to conduct their research, with expansion planned for the future and with a view to longer-term commercial use of the technology in Mediterranean islands and the Middle East.
Building on our success in Cyprus, our heliostat technology has been commercialised by a new South Australian company, Heliostat SA, which is aiming to manage the looming downturn of the automotive industry by using pressed metal equipment to produce Australian designed heliostats.
As a result, our technology has been deployed in Japan at a concentrated solar power demonstration facility run by Mitsubishi Hitachi Power Systems.
Solar installations in Japan have grown dramatically in the past few years as the country attempts to diversify its energy mix in the wake of the 2011 Fukushima nuclear disaster.
Food and Nutrition Flagship
GOAL: Maximise Australia's food, agribusiness and health related value chain opportunities by creating innovative products, processes and services for domestic and premium export markets.
THE CHALLENGES
The Australian agribusiness and health sectors are challenged by increasing global demand for sustainably produced foods that fulfil consumer desires for convenient, safe and healthier products. Food and lifestyle related diseases, rising demand for food oil and renewable alternatives to fossil-based resources were also a focus for our research this year.
OUR RESPONSE
In a world-first trial, our researchers have produced safflower seed oil with super-high levels of oleic acid. The stability of oleic acid makes it especially suitable for high temperature industrial applications such as lubricants and transformer fluids, and it can also be processed for use in bioplastics and surface coatings. This is an exciting step in the development of biologically-sourced alternatives to traditional fossil-based, non-renewable resources.
The Food and Nutrition Flagship responded to two high-profile public health risks this year: thirty-one cases of Hepatitis A from frozen imported berries and a fatality from the consumption of unpasteurised milk. With expertise in food safety and stability, we were able to provide important food safety advice to government departments, industry and the Australian community, as part of our trusted advisor role.
With our commercial partners, the Flagship has introduced higher protein weight loss programs with different support models to cater to the individual needs of consumers, allowing users to personalise meal plans to suit their tastes and preferences, and receive personal support from health professionals such as pharmacists.
We helped Community Chef boost the nutritional density of meals for the aged, Goodman Fielder improve the taste and healthiness of sauces, Kagome Australia select technologies for tomato processing, and much more.
OUR PATHWAYS TO IMPACT
Working with French company, Clextral, and the SME Inovo, our scientists have developed a world-first spray drying technology for making powdered foods such as instant coffee and powdered milk. The extrusion porosification technology process uses significantly less energy than conventional spray drying, preserves more flavour and is creating new and improved food products.
Through our partnership with Food Innovation Australia Ltd, we worked with a range of food manufacturers to overcome technical challenges and improve their businesses. We helped Community Chef boost the nutritional density of meals for the aged, Goodman Fielder improve the taste and healthiness of sauces, Kagome Australia select technologies for tomato processing, and much more.
Launched in August 2014, the Impromy health and weight loss program is now delivered through 290 pharmacies nationally, with more than 15,400 members. The online version of the CSIRO Total Wellbeing Diet entered the market at the beginning of 2015 and approximately 8,000 Australians have already signed up to the program.
Healthier meals for the community's most vulnerable
Community Chef is a social enterprise and Australia's largest provider of prepared meals for people nutritionally at risk, often the elderly, people with a disability, hospital patients and aged care residents. The company collaborated with CSIRO and Food Innovation Australia through the SME Solution Centre, to support the long-term food security and nutritional wellbeing of those most vulnerable in the community.
Feedback from their clients was that current meal sizes were too large and they were not eating all the food provided, and therefore not getting adequate daily nutrition. Some clients reported choosing to skip meals so as not to waste food.
The company needed a means of modifying their recipes to increase the nutritional density and reduce the portion size of meals, while still conforming to or exceeding the Commonwealth and Victorian Government Home and Community Care (HACC) guidelines.
CSIRO dieticians, trained in nutritional profiling of foods and food components, assessed and remodelled some of the company's most popular menu items. The researchers investigated total energy, protein and a range of macro and micronutrients of concern for the aged population at risk of malnutrition, such as fibre, zinc, iron and calcium. The Flagship also matched the meals to the HACC guidelines and the Nutrient Reference Values specific to the aging populations, as set by the National Health and Medical Research Council.
Flagship dieticians then developed recommendations for the energy and protein required for nutritionally-dense, reduced-portion meal components such as soups, desserts and sides to assist the company with future recipe development.
The nutritional density of many dishes was increased by fortifying recipes through the use of whole foods and whole food additives such as skim milk powder. This enabled Community Chef to reduce the portion sizes slightly, while maintaining or improving the protein density of the meal, leading to less food wastage.
CSIRO recommendations set a benchmark for defining the appropriate energy and protein content of various meals, enabling the company to mix and match meal components and still meet the nutritional requirements of the meal. More than 15,000 people have so far received these modified meals.
Land and Water Flagship
GOAL: Deliver science that directly contributes to the sustainable development and stewardship of land, water, ecosystems and communities, valued at over $12 billion per annum in triple bottom line benefits by 2025.
THE CHALLENGES
Australia's land, water, ecosystems and communities face multiple competing pressures from agricultural and urban development, a rapidly expanding resources sector and the impacts of extreme events and global change. Achieving food, energy, and water security as well as sustained human health, social and cultural value from the environment will require the efficient use and appropriate sharing of land and water resources.
Governments, industries and communities need to develop solutions for balancing the demands on natural resources with sustainable environmental and ecological management, and building social, economic and environmental resilience and adaptation to impacts and hazards.
OUR RESPONSE
Our Land and Water Flagship provides information and technologies that enable government, industry and communities to protect, restore and manage natural and built environments.
With the Australasian Fire and Emergency Service Authorities Council, we produced A Guide to Rate of Fire Spread Models for Australian Vegetation, which consolidates and analyses all published Australian models to inform the most appropriate fire management strategies.
We have made significant progress toward the delivery of the Australian Government's Bioregional Assessments Project on the potential impacts of coals seam gas and large coal mine developments on water resources and water-dependent assets.
We continued our efforts to support decision making in northern Australia, including our work with the Queensland Government to assess potential risks to fisheries and ecological values in the southern Gulf of Carpentaria under a range of development scenarios, as previously outlined in the CSIRO Flinders and Gilbert Resource Assessment.
We brought together Australia's leading freshwater ecologists to quantify how water resource developments and changes to river flow affect aquatic species and ecosystems in the Murray-Darling Basin, providing Basin managers with invaluable information to inform environmental flow regimes.
OUR PATHWAYS TO IMPACT
As well as delivering impact in Australia, we are building partnerships to deliver international impact. These include the CSIRO Chile International Centre of Excellence in Mining and Mineral Processing, India-Australia Water Science and Technology Partnership, South Asia Sustainable Development Investment Portfolio and Department of Foreign Affairs and Trade (DFAT)-CSIRO Research for Development Alliance.
Our interdisciplinary work supporting water resource management and water security, previously applied in the Murray-Darling Basin, is being implemented in several of the world's largest river basins, in Bangladesh, Nepal and India.
We are working with DFAT, the National Mission for Clean Ganga and India's water and pollution agencies to examine how to improve the quality of water entering the Ganga (Ganges).
We also deliver impact internationally through our soil research. We led an international soil data interoperability experiment, through the Open Geospatial Consortium's Agriculture Domain Working Group and the International Union of Soil Sciences, to revolutionise the way soil data is made available.
As well as delivering impact in Australia, we are building partnerships to deliver international impact.
Modelling Australia's water balance
For the first time Australia has the capacity to systematically and accurately report on the nation's water balance. The Australian Water Resources Assessment modelling system (AWRA), developed by CSIRO and the Bureau of Meteorology, through the Water Information Research and Development Alliance, provides water balance estimates at a national to regional scale.
AWRA enables the Bureau to meet its mandated responsibility to explain the nature and availability of Australia's water resources, and directly informs the development of the Bureau's annual National Water Accounts and the Australian Water Resources Assessments.
The AWRA products help Australians understand the state of their past and present water resources, and provide an invaluable and accessible knowledge base to support future decisions, such as planning and investments in water infrastructure in the urban, agricultural or environmental sectors.
The AWRA model is a globally unique example of a coupled landscape, groundwater and regulated river system model implemented at a regional and continental scale. Its outputs provide valuable information on Australia's water resources for water management practitioners, policy makers and researchers.
AWRA has been developed with state-of-the-art hydrological science and computing technology. It can quantify water flow and storage terms, and their respective uncertainties, using a combination of on-ground and remotely sensed observations and model outputs to produce nationally consistent and robust estimates of water flows and stores at a 5km spatial resolution and daily time step.
AWRA models underpin critical research projects across the nation, such as the Australian Government's Bioregional Assessments Project, which aims to quantify the impacts of coal seam gas and large coal mining developments on water and water dependent assets. The models are also used to identify potential dam sites to support agriculture across Northern Australia, and by the Victorian Climate Initiative, which provides projections of water availability across Victoria and seasonal climatic updates for the state.
Four Australian maps depicting a different output from the Australian Water Resources Assessments (AWRA) modelling system. From left to right include:
(a) three-month streamflow percentile
(b) total storage percentile by basin
(c) streamflow trend
(d) daily evapotranspiration
Manufacturing Flagship
GOAL: By 2030 we will develop the scientific and engineering innovations to transition Australian manufacturing into a globally connected, economically viable, high-technology sector; creating the jobs of the future, export growth, and investment in the nation's manufacturing industry, and increasing the value of the sector by >$10 billion.
THE CHALLENGES
The challenges facing Australian manufacturers have never been greater, brought on by increasing competition from developing economies, a volatile Australian dollar, and lower productivity growth than our competitors. Australia's manufacturing industry is also transitioning from heavy industrial manufacturing to higher value-add production and knowledge-intensive manufacturing activities. The industry will need to adapt, diversify and compete against the best in the world to be successful.
OUR RESPONSE
The Manufacturing Flagship has responded to these challenges by strengthening our engagement activities, partnering with around 400 manufacturing companies this year. We are embracing i- and e-manufacturing to take advantage of emerging digital and agile manufacturing methods and developing technologies that enhance productivity, open new markets and product lines and build long term sustainability.
We continue to make great inroads in the area of biomedical innovation with Australian companies producing implants for our own doctors and patients. We have demonstrated that truly personalised 3D printed biomedical implants can be made in Australia for Australians.
Partnering with Victorian-based biotech company Anatomics, we designed and built a heel implant made of titanium using our state-of-the-art Arcam 3D printer. In a world-first surgical procedure at Melbourne's St Vincent's Hospital, the artificial heel bone was successfully implanted into cancer patient Len Chandler, saving his leg from amputation.
We have demonstrated that truly personalised 3D printed biomedical implants can be made in Australia for Australians.
OUR PATHWAYS TO IMPACT
Emerging technologies, such as additive manufacturing or 3D printing, offer huge advantages over traditional manufacturing methods. Additive manufacturing reduces waste material, brings down labour costs, speeds up development and allows for product customisation and the ability to make complex metal parts.
Our aim is to make additive manufacturing more accessible for Australian industry. We have established our Lab 22 Innovation Centre, a $6 million advanced manufacturing facility to encourage the adoption of metal additive manufacturing in Australia. Through this new centre, industry participants can access our cutting edge 3D printers in a supportive and collaborative environment and work alongside our leading researchers.
We are also helping create intelligent industrial environments, in which autonomous machines, ICT systems and humans work side-by-side. Under a licensing agreement signed in June, Australian aerospace company TAE will commercialise CSIRO's Guardian Mentor Remote (GMR) wearable technology system, making it available to the global aerospace industry.
Environmental sustainability is also vital to our industry. We developed a new scalable process to manufacture sponge-like crystals that purify water or store renewable energy. Thanks to this new process, the crystals, which are made of extremely porous metal organic frameworks, can be produced in minutes rather than days and for a fraction of the cost.
Euro vision turns to reality for Australia's iconic 'green whistle'
Medical Developments International (MDI) is an Australian company that manufactures the emergency pain-killer Penthrox, commonly known as the 'green whistle'.
Used by hospitals, ambulances, defence forces, sporting leagues, life savers and other emergency services, Penthrox has significant advantages over other analgesics such as nitrous oxide and morphine. It is rapid, self-administered, non-addictive, non-narcotic, safe to use and provides strong pain relief.
Penthrox has been used in Australia for more than 30 years, but to meet the demand of international markets, MDI had to develop a smarter, more efficient manufacturing process for the drug methoxyflurane, the pain relieving ingredient in Penthrox.
Building on a long history of collaboration, in 2012 CSIRO invested $750,000 in MDI's technology development through its Australian Growth Partnership (AGP) program, which awards innovative Australian small and medium businesses access to world-class research and facilities to significantly grow their business.
Through this grant, CSIRO and MDI developed a new low-cost manufacturing process that will allow MDI to increase their production of methoxyflurane tenfold in order to meet large demand. In May 2015, Penthrox received initial regulatory approval for sale in Europe and the UK.
MDI CEO John Sharman said: 'Our partnership with CSIRO has been integral to up-scaling our production capacity ahead of this opportunity.' He believes that regulatory approval to sell the product in England, France, Ireland and Belgium is a company-making achievement that has opened the door to supplying it globally. It also means patients around the world will benefit from this unique Australian invention.
Mineral Resources Flagship
GOAL: Delivering science and technology options for the discovery and efficient development of Australia's mineral resource endowment that lead to $1 trillion in-situ value by 2030 and enable flow-on benefits to the wider national economy.
THE CHALLENGES
The Australian resources sector has been challenged by declining mining returns and ore grades. Australia's position as a global leader in mining and associated technologies and services is also under threat as a globalised industry seeks investment opportunities world-wide.
OUR RESPONSE
The Mineral Resources Flagship has focused on research and innovation that maintains and improves the mineral resources industry's prospects and competitiveness during difficult market conditions. We are developing new technologies like sensor systems and automation that are creating efficiencies and lowering costs through reduced energy usage and labour costs.
Our national and international collaborations have paved the way for a more competitive Australian industry and a more productive and environmentally responsible global industry. An agreement with a Chinese partner to scale-up a novel and environmentally friendly iron blast furnace technology, and the additional gold production possible in Nevada, USA, through the use of a cyanide-free leaching process, are just two examples of this international reach and influence.
We are developing new technologies like sensor systems and automation that are creating efficiencies and lowering costs through reduced energy usage and labour costs.
OUR PATHWAYS TO IMPACT
Together with partner Barrick Gold we helped to develop and patent a cyanide-free thiosulphate leaching process that led to the first production of gold from previously uneconomic stockpiles at the Goldstrike plant in Nevada in late 2014. Our new process is not only friendlier to the environment but also allows Barrick to process an average 350 to 450 thousand ounces of additional gold each year. The cyanide-free thiosulphate process at the Goldstrike plant is worth between US$400 million to US$550 million per year in additional gold processing.
Our high tonnage magnetic resonance ore sorting technology has demonstrated its potential as a transformational technology, able to cut energy use and boost the productivity and efficiency of mining operations. CSIRO is working with an industry partner towards global commercialisation and application.
The vision for a cleaner, greener and more productive steel industry moved a step closer with our recent signing of an agreement with a company in China to scale-up CSIRO's dry slag granulation technology (DSG) that recycles waste slag and heat energy from iron smelting.
During the year we produced international Attitudes to Mining reports for Australia, Chile and China. These reveal important information and insights into community perceptions and level of support for mining, which underpins the industry's social licence to operate and its long-term prospects.
Forging a future in green steel
A collaboration with a Chinese engineering company in the past year was a major step towards the introduction of iron blast furnace technology able to transform the productivity and environmental performance of global steelmaking.
Finding better ways to re-use the waste products and heat generated in the iron smelting process has been an ongoing challenge for the global industry. Each year, hundreds of millions of tonnes of slag are produced as by-product from metal smelting.
Some modern steelworks use water to granulate molten slags into a glassy product that can be used for cement, but this approach consumes large amounts of water and does not recover the large amounts of heat energy available in the molten slag.
In response to this challenge, CSIRO and partners including Arrium and BlueScope, set about a decade of collaborative R&D to develop a DSG technology. After initial design and proof of concept, the team constructed and operated DSG pilot plants at small, intermediate and large scales.
The DSG technology fits onto blast furnaces. It includes a spinning disc and granulation chamber that separates molten slag into droplets under centrifugal forces, using air instead of water to quench and solidify the droplets, and extracts a granulated slag product, as well as hot air.
The agreement signed by CSIRO and the Beijing MCC Equipment Research and Design Corporation sets the path to scale-up the technology and demonstrate it at industrial level in China, where 60 per cent of the world's 300 million tonnes of iron blast furnace slag is produced each year.
CSIRO's DSG process successfully produces a glassy cement feed product, but does so while saving large amounts of water, recovering valuable heat energy and lowering the associated greenhouse gas emissions.
Air recovered at 500–600°C can be used onsite for drying, preheating or steam generation.
If the technology is successfully demonstrated in China and adopted globally, the benefits would be savings in the order of 60 billion litres of water, 800 petajoules of heat energy and 60 million tonnes of greenhouse gas emissions.
This is equivalent to 14 per cent of Australia's energy use, 10 per cent of the nation's greenhouse gas emissions, and enough water to meet a quarter of Melbourne's residential needs.
Finding more sustainable ways to produce steel will help to underpin the long term future of Australia's main exports, iron ore and coking coal.
Oceans and Atmosphere Flagship
GOAL: Build knowledge to enhance Australia's prosperity and wellbeing, through research that underpins sustainable, economic, social and environmental use of Australia's marine estate, and management of the atmospheric environment. Together with our private and public sector partners, we will increase the value of Australia's marine industries from $47 billion to $100 billion by 2025, and halve Australian Government expenditure on environmental response operations, natural disaster relief and habitat recovery operations by 2050.
THE CHALLENGES
Our oceans and atmosphere are vital for the environmental and social wellbeing of the planet. Ocean-based industries contribute over $47 billion each year to the Australian economy alone. The ocean drives the climate system, provides food and transport, minerals, oil and gas resources, sustains biodiversity and regional economies, and offers recreational and lifestyle opportunities. A productive and resilient Australia depends on the balanced use of our ocean resources and science-based management of our atmospheric environment.
OUR RESPONSE
Our Oceans and Atmosphere Flagship provides the large-scale multidisciplinary science to inform the use of Australia's marine environment. Our world-class marine science is helping the oil and gas industry better understand and protect the environments in which it operates. We work on large-scale research programs across Australia to ensure a balanced approach to sustainable resource use and ecosystem health. We are uniquely positioned to support industry and protect the marine ecosystem, with world-leading fisheries scientists who have proven experience in tackling research at the national and international level.
Through our national collaboration with the Australian Bureau of Meteorology and the university sector, we continue to conduct research to better understand Australia's climate, what it will be like in the future and how best to prepare for the expected changes. We share our knowledge in order to support government, industries and community decision-makers to understand, plan for and respond to a changing climate.
The Flagship also provides the information that monitors the health of the atmosphere, from information on greenhouse gases and aerosols that alter the Earth's heat balance, to hazardous air pollutants that affect human and ecosystem health.
OUR PATHWAYS TO IMPACT
Over 8.4 million tonnes of plastic enters the ocean each year, with impacts documented on over 700 marine species to date. Our Marine Debris project, a $3 million study funded by Shell Australia, was the first continental-scale study of plastic pollution. Information from the project is leading to new perspectives on the problem, and potential solutions on a global scale.
Our multidisciplinary $20 million, four-year, Great Australian Bight collaboration with BP, the South Australian Research and Development Institute, University of Adelaide and Flinders University is the largest whole-of-ecosystem study ever undertaken in Australia. The research projects are examining the oceanography, ecology and geochemistry of the area. They will significantly increase knowledge of this unique marine environment and provide science to decision makers to support sustainable development in the region.
This year we also collaborated with Hobart-based Specialised Industrial Products to develop an innovative bungee-like mooring technology to safely hold marine monitoring equipment and replace heavy and damaging chains.
In 2014–15 the Flagship also collaborated with the Bureau of Meteorology to deliver the most comprehensive climate change projections ever produced for Australia, targeted to the natural resources management sector. These projections are based on the latest global climate models, including several long-term climate simulations from Australia's own ACCESS model, rated one of the top five global models. The extensive climate modelling delivered an unprecedented level of information to assist Australia's natural resource management sector to plan for, and adapt to, a changed and more variable future climate. Our international collaborations are also flourishing.
A new Atlantis: world-leading decision support for marine ecosystem management
Australia's fishing zone is the world's third-largest, and the commercial fishing and aquaculture industries, worth $2.4 billion, employ over 11,000 people.
Our waters are home to some 5000 species of fish. This is an impressive natural endowment, which needs to be sustainably maintained and managed for the good of the ecosystem, the marine and human food chains, and the economy.
To support the sustainable management of Australian fisheries we have developed Atlantis, a whole-of-ecosystem modelling tool that lets resource managers and coastal planners test drive their decisions for balancing resource use and conservation before committing to them in the real world.
The model encompasses oceanography, chemistry and biology, and simulates ecological processes such as consumption, migration, predation and mortality, along with human activities such as fishing, run-off from catchments, coastal industries and development, as well as coastal social pursuits.
A 2007 United Nations report rated Atlantis as the best ecosystem model in the world for considering alternative potential futures for fisheries and marine ecosystems. It can be recalibrated with new data sets to take into account a changing climate, warmer seas and more acidic oceans.
Regional versions of the model are now being used in management strategy evaluation for more than 30 ecosystems around the world, including Pacific islands, Antarctica, Africa, North America and Europe.
In 2014–15 Atlantis reached new heights. It has been rolled out to new Australian locations, such as Queensland's Gladstone Healthy Harbour Partnership, to explore sustainable futures for the port. In Europe and the USA Atlantis is also now being used for integrated ecosystem assessments and fisheries management, while in Guam, Atlantis has been used to explore the effects of land use, climate change and recreational fishing on the local reef.
The Oceans and Atmosphere Flagship also used Atlantis to provide the Australian Fisheries Marine Authority with advice on management questions related to the Southern and Eastern Scalefish and Shark Fishery and the Small Pelagic Fishery. This resulted in an increased understanding of the ecosystem implications of planned management decisions for these fisheries, including harvest strategies.
CSIRO Services
SME Engagement Centre
Global competition is changing the landscape for Australian industry. In order to compete, SMEs need to innovate and apply new technology to adapt their business and meet the needs of changing markets. Australia's research sector has world-class expertise and facilities, but the nation ranks poorly in translating research to industry innovation. Our SME Engagement Centre was established to bridge the gap between Australian industry and the research sector, and help companies adopt new ideas and technologies for a competitive advantage.
This year approximately 200 SMEs were supported with information, connections and facilitation of research projects that will allow them to develop a competitive advantage. In addition, 52 projects were facilitated between a researcher and SME, to work in collaboration on a technical solution to a company challenge or opportunity. Thirty-three companies (63 per cent) used a CSIRO researcher, with 19 companies (37 per cent) using a researcher from another Australian research organisation. These projects allow for both explicit and tacit knowledge transfer, which helps improve collaboration between SMEs and research organisations. SME Engagement Director Michael Egan won the 2015 Australasian Industrial Research Group Medal for his career achievement in bridging the gap between SMEs and research organisations.
Northern Project Contracting
Queensland's Northern Project Contracting (NPC) is a service provider to the mining and civil construction industry in remote Australia. Their services include providing labour and equipment contract services such as drilling, earth moving, crushing and road building.
As an Indigenous-owned and operated organisation, and a large employer of local Indigenous people, NPC enables communities to take part in wealth-generating activities on their traditional lands to earn long-term economic and social benefits. Seeking to better articulate and create a framework for their value proposition, the company turned to social research with CSIRO.
The research found that NPC's business model helps facilitate important contact between their clients and the local communities they operate in. This results in better trust and relationships, which companies in the mining and construction industries recognise as integral to the future of their operations. NPC is using the framework created from the research to take their value proposition to other regions and industries. It has given them the tools and insight to develop a competitive edge that will help grow their business both nationally and internationally.
Australian Growth Partnerships Program
To support the growth of our IP Portfolio, we place significant focus on strategic engagements and collaboration with industry partners. In 2007, we established the Australian Growth Partnerships (AGP) program to increase engagement with Australian SMEs. The AGP program provides funds to high-potential, technology-receptive SMEs so they can access CSIRO research and development capability and IP. It is designed to be mutually beneficial, assisting SMEs to overcome existing technical issues, while contributing to our own National Research Flagships Program.
As at 30 June 2015, seven SMEs were engaged in the AGP program, including one new participant. This year $150,000 was invested in Sydney-based minerals company Direct Nickel. There were no company exits from the program during 2014–15.
Taking 3D laser mapping to the world
After developing Zebedee, the world's first lightweight, handheld 3D laser mapping system, CSIRO partnered with UK-based distributor 3D Laser Mapping on a joint venture to commercialise it.
Together, we established GeoSLAM, a UK start-up that now offers the system commercially, as ZEB1, to the international market. In its second year, GeoSLAM is already profitable and is generating more than 500 3D models each week through a pay-as-you-go model.
ZEB1 is being used around the world by organisations in the manufacturing, mining, security, surveying and forestry sectors for efficiency and productivity gains. It enables a user to generate a 3D map simply by walking through a desired location, quickly, reliably and cost-effectively, without relying on external positioning systems.
In 2014, GeoSLAM was awarded $2 million through our AGP program for the next generation development of the system's underlying Simultaneous Localisation and Mapping (SLAM) technology.
The aim is to enhance the technology and add features that will broaden its applications and further secure GeoSLAM's global competitive advantage.
The research and development is now underway, and if successful, GeoSLAM will increase sales of ZEB1 by more than tenfold.
Science Outreach: Education and Publishing
At CSIRO, we are in a strong position to help create a knowledgeable society by increasing scientific literacy and communicating the outcomes, impacts and benefits of our research, so the community can engage with major issues related to science. Communicating scientific research helps raise the profile of science and CSIRO within the community.
Our science outreach programs, including the Discovery Centre and Education programs, aim to promote the importance of CSIRO science and its application to students, parents, teachers and the Australian community. We support undergraduate, postgraduate and postdoctoral researchers, so as to boost the calibre of researchers working in the Australian community and strengthen Australia's future innovation capacity. We also operate CSIRO Publishing, an independent science and technology publisher. It has a global reputation for quality products and services covering a wide range of scientific disciplines, including agriculture, chemistry, plant and animal sciences and environmental management.
Education
Utilisation and success of science outreach programs
We conduct various science education programs for school students, teachers and the public. These programs inform students, families and teachers of the valuable contribution scientific research makes to the community.
CSIRO Education has education specialists and facilities in each capital city, and also in Townsville. In 2014–15, 154,825 participants took part in hands-on science education programs for primary and secondary students (see Table 2.5). This is less than previous years, because in 2014 CSIRO changed the focus of our programs and the way they operate.
The education and outreach team also delivered the Scientists and Mathematicians in Schools (SMiS), Sustainable Futures (formerly CarbonKids), BHP Billiton Science and Engineering Awards, CREativity in Science and Technology (CREST) programs and Double Helix events.
During 2014–15, CSIRO Education changed the way it delivers programs, including ceasing state-based programs and developing new national programs. In September 2014 CSIRO and BHP Billiton launched a new five-year program to support science, technology, engineering and maths for Indigenous students. Our first summer school, in Adelaide in December 2014, had 28 students attending. In January 2015 we launched our bootcamps targeting senior secondary students (see Science Bootcamps for the brain).
SMiS links scientists and mathematicians with primary and secondary teachers and students. At the end of June 2015 there were 1799 SMiS partnerships in 1263 schools, including 30 per cent of partnerships in rural and regional schools and 44 partnerships in schools with more than 25 per cent Indigenous students. The program has been highly successful in engaging students in science, mathematics and ICT. It provides ongoing professional development and confidence for teachers and is a community base for scientists and mathematicians and their research.
The Sustainable Futures program worked with 4643 students and 1422 teachers Australia-wide, to help them understand the science behind climate change and reduce their own carbon footprints.
CREST helped 10,805 school students plan and carry out research projects. Over 60 per cent received awards for their work. Many went on to participate in BHP Billiton's Science and Engineering Awards, which recognise outstanding scientific research and technology projects by school students and the commitment and expertise of their teachers. In 2014–15, 8146 students entered these awards (7034 in science and 1112 in engineering).
Education and outreach programs at the Canberra Deep Space Communication Complex (CDSCC) attracted 9022 school students and teachers during 2014, 10 per cent down on 2013. This was due to the reduction in education staff from two to one, and the consequent decision to maintain the intake of students for guided programs at around 9000, to keep the remaining role manageable. Surveys of teachers indicate schools remain very positive about our programs, with repeat bookings up until 2018. The CDSCC marked its 50th year of operations and its role is being highlighted in national media coverage of prominent NASA and European Space Agency missions.
The long-term effectiveness and impact of education and outreach programs, including Scientists and Mathematicians in Schools, Sustainable Futures and BHP Billiton Science and Engineering Awards, will be measured in coming years.
Table 2.5: Science outreach: education programs.

| Program | 2010–11 | 2011–12 | 2012–13 | 2013–14 | 2014–15 |
| --- | --- | --- | --- | --- | --- |
| CSIRO Science Education Centres (visitors) | 389,287 | 374,797 | 363,099 | 366,305 | 154,825 |
| Double Helix Magazine (subscribers) | 15,821 | 13,851 | 15,958 | 15,209 | 11,226 |
| Science by Email (subscribers) | 38,156 | 41,204 | 42,422 | 42,011 | 43,010 |
| Maths by Email6 (subscribers) | 9,255 | 14,967 | 17,292 | 20,381 | 22,771 |
| Creativity in Science and Technology (CREST) (participants) | 9,668 | 8,385 | 7,767 | 11,048 | 10,805 |
| BHP Billiton Science Awards (participants) | 3,658 | 3,770 | 4,065 | 7,125 | 8,146 |
The Discovery Centre and major visitor centres
Utilisation and success of science outreach programs
We host the CSIRO Discovery Centre in Canberra, and major visitor centres at the Parkes and Narrabri observatories in NSW and the CDSCC. These centres are purpose-built to showcase our research in an entertaining way that demystifies and educates people of all ages about research and innovation.
CSIRO Discovery Centre continues to attract large crowds, with its biggest audience being local and interstate school groups. We hosted 30,296 students during 2014–15. Discovery is a growing attraction, complementing Canberra's other science-themed institutions (see Table 2.6). During 2014–15 the building where Discovery is located was being renovated and public visitors were not charged entry for self-guided tours. Because of this, we have not counted the number of these visitors this year.
The Parkes radio telescope welcomed 68,427 visitors in 2014, a 19.2 per cent decrease on 2013. This was due to a significant drop in senior travellers. Visitor surveys noted higher fuel prices and reduced disposable income for self-funded retirees. Education and outreach programs remained relatively steady, with 36 schools compared with 41 the previous year, approximately 1183 students and 1893 visitors from seniors groups, clubs or specialised interest groups. The PULSE@Parkes program had about 270 students using the Parkes radio telescope last year, in sessions held in NSW, Victoria, remote Queensland, Japan and Canada. The Parkes radio telescope visitors centre conducts monthly exit surveys. In 2014, approximately ninety percent of visitors rated their experience 'good' or 'excellent'.
Public outreach activities at the Australia Telescope Compact Array at Narrabri included a self-guided visitor centre experience with approximately 10,971 visitors in 2014, down 1500 from 2013. Regular visitors to the observatory included seniors coach tours and local school groups.
Total visitor numbers to the CDSCC were 61,051, down 9.6 percent on the previous year. Staff reductions in CDSCC Outreach meant services were reduced and visitor numbers impacted.
Table 2.6: Science outreach: visitor centres.

| Discovery Centre and Visitor Centre | 2010–11 | 2011–12 | 2012–13 | 2013–14 | 2014–15 |
| --- | --- | --- | --- | --- | --- |
| CSIRO Discovery Centre (visitors) | 100,920 | 108,060 | 113,000 | 120,000 | 33,189 |
| Parkes radio telescope (visitors) | 95,104 | 96,609 | 92,876 | 84,698 | 68,427 |
| Canberra Deep Space Communication Complex (visitors) | 70,044 | 77,350 | 68,710 | 67,554 | 61,051 |
| Australia Telescope Compact Array, Narrabri (visitors) | - | - | 10,500 | 12,500 | 10,971 |
Postgraduate and postdoctoral researchers
Our postgraduate scholarship program provides opportunities in science and engineering for outstanding graduates who enrol at Australian tertiary institutions as full-time postgraduate students, for research leading to the award of a PhD. Doctoral students at CSIRO are co-supervised by a university, allowing students to maintain and develop their university connections while being exposed to research in a working environment (see Table 2.7). The number of students fluctuates, with uneven intakes each year. A reduction in student numbers is often seen when a cohort moves through the program.
Table 2.7: Science outreach: CSIRO's Postgraduate Students and Postdoctoral Fellows.

| | 2011 | 2012 | 2013 | 2014 | 2015 |
| --- | --- | --- | --- | --- | --- |
| Sponsored postgraduates7 | | | | | |
| PhD | 333 | 291 | 294 | 254 | 224 |
| Masters | 24 | 20 | 16 | 19 | 16 |
| Honours | 19 | 17 | 22 | 23 | 10 |
| Total | 376 | 328 | 332 | 296 | 250 |
| Supervised postgraduates8 | | | | | |
| PhD | 655 | 639 | 642 | 601 | 621 |
| Masters | 59 | 77 | 68 | 90 | 70 |
| Honours | 77 | 64 | 82 | 61 | 70 |
| Total | 791 | 780 | 792 | 752 | 761 |
| Postdoctoral Fellows | 333 | 326 | 324 | 325 | 303 |
Science Bootcamps for the brain
In addition to programs that target teachers and students in schools, CSIRO Education & Outreach reaches out into the community in a variety of ways, including at large public events, small to medium-scale workshops and activities, CSIRO site visits, performances and exhibitions.
The challenge is to identify suitable settings and develop offerings that will attract and engage target audiences, ideally in ways that encourage further connection with CSIRO research. A series of Science Bootcamps, targeted at secondary school aged students, was initiated in January 2015. These two-day immersive programs introduce participants to authentic scientific research in working laboratories, and provide a direct interface with CSIRO researchers.
Bootcamps have been run in Clayton (VIC), North Ryde (NSW), Lindfield (NSW), Black Mountain (ACT) and Pullenvale (QLD) and been attended by over 100 students to date. Each Bootcamp features a combination of laboratory tours, presentations by scientists and hands-on workshops. Workshop activities have included designing, 3D printing and testing wind turbines, building an electrophoresis tank and exploring a range of nanotechnology devices.
Scientists' presentations have covered a wide range of topics, including flexible electronics, fire testing, environmental monitoring technologies, superconductivity and 3D titanium printing.
The program is proving popular with students and parents. On a feedback form, one student wrote 'I love science and CSIRO, the two together is just awesome!' A parent from Sydney thought the Bootcamp worthwhile because 'It provides a great opportunity to see scientists working in the lab and what a real science job involves doing.' Participating scientists have also received the program well. Dr Stefan Hrabar from the Digital Productivity Flagship said, 'It's always great to see the enthusiasm that students have for robotics!' Researcher Renata Lippi, from the Manufacturing Flagship, said 'It was a pleasure for us and a very interesting experience trying to explain our research for such a young audience.'
CSIRO Publishing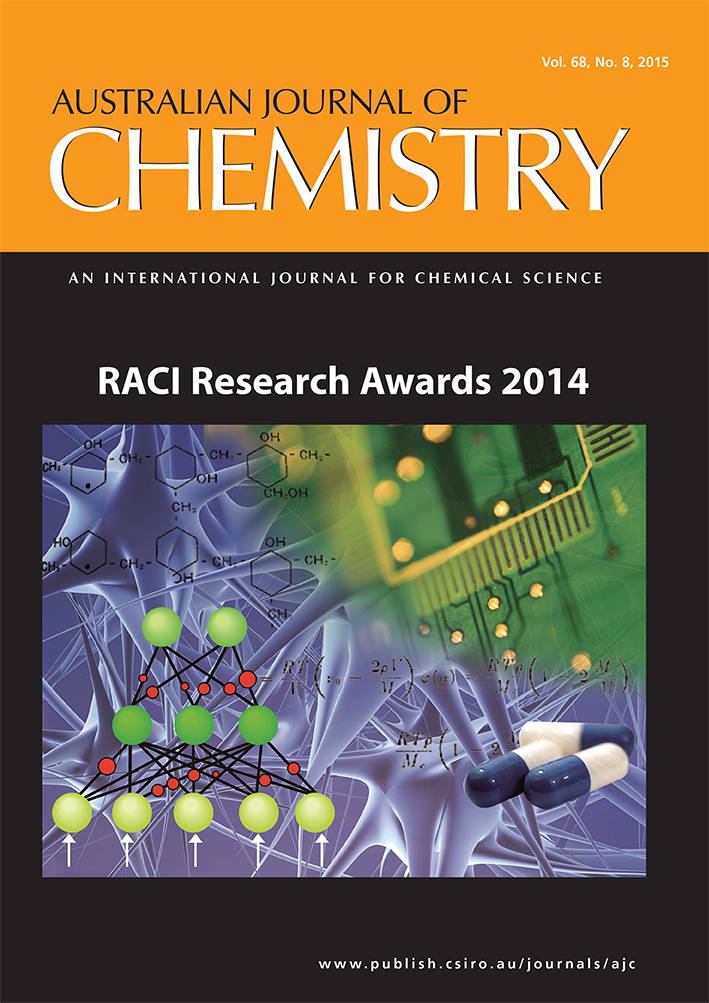 International reach and impact of published journals
CSIRO Publishing operates as an independent science publisher within CSIRO on behalf of authors and customers in Australia and overseas. Our publishing program covers a wide range of scientific disciplines, including agriculture, the plant and animal sciences, and the environment, as well as publications for children.
We are Australia's only endemic scholarly science publisher with a significant digital capability.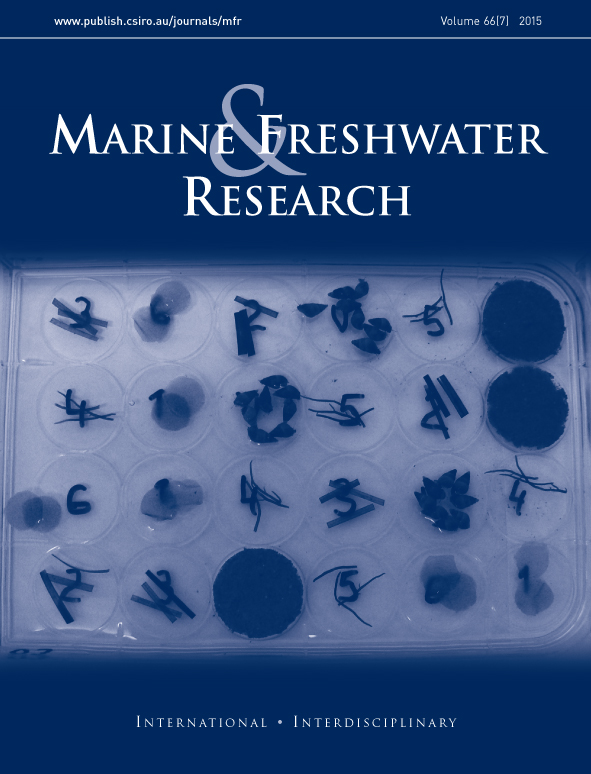 We provide a viable local publishing option for CSIRO itself, and for learned and professional societies to publish scholarly content that champions Australian research. We also publish books for the Australian market that multinational publishers would not take, ensuring dissemination of great Australian research to a wider market.
CSIRO Publishing also represents a body of expertise in scholarly and digital publishing that CSIRO and Australians tap into for advice and guidance on issues like Open Access, digital publishing, peer review and other scholarly publishing matters. We operate within CSIRO on a commercial basis.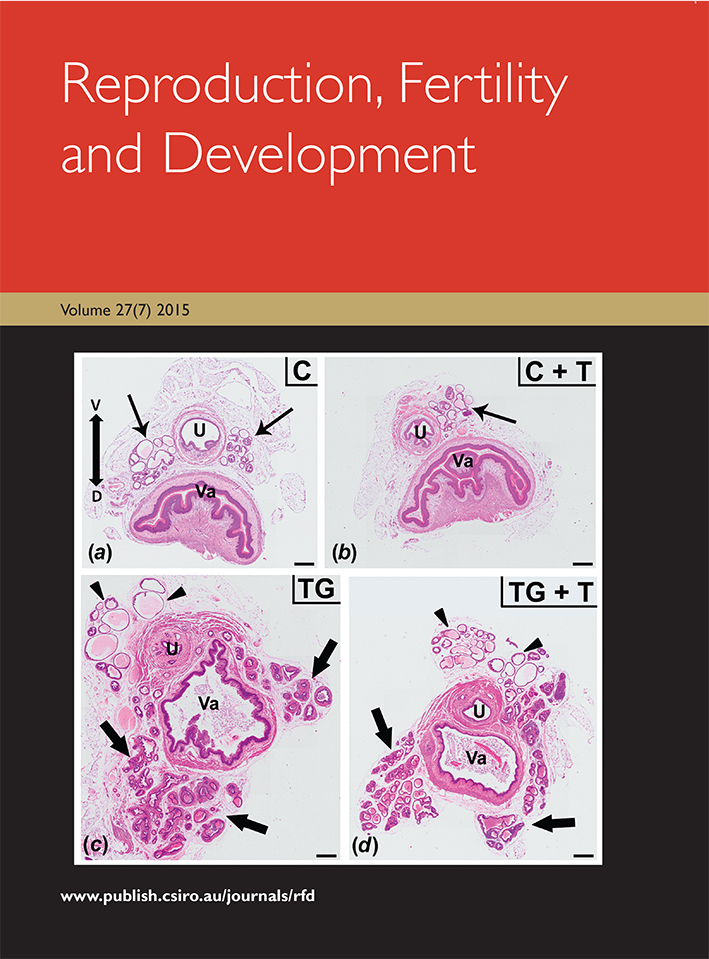 CSIRO Publishing's products are targeted at researchers, professionals, the general public and children. The business sells content in digital and hard copy formats, with format determined by market preferences. We also advise CSIRO on matters relating to the business of publishing, including digital delivery, peer review, sales, marketing, open access and copyright. We publish the Science and Solutions for Australia series of books, including e-books, for CSIRO Flagships.
CSIRO Publishing provides writer training services to researchers in CSIRO and other parts of the innovation system. Our staff make a significant and positive impact on the understanding of science and enhances CSIRO's reputation. Staff have skills in commissioning, writing, editing and production (print and online), marketing and sales of scholarly content.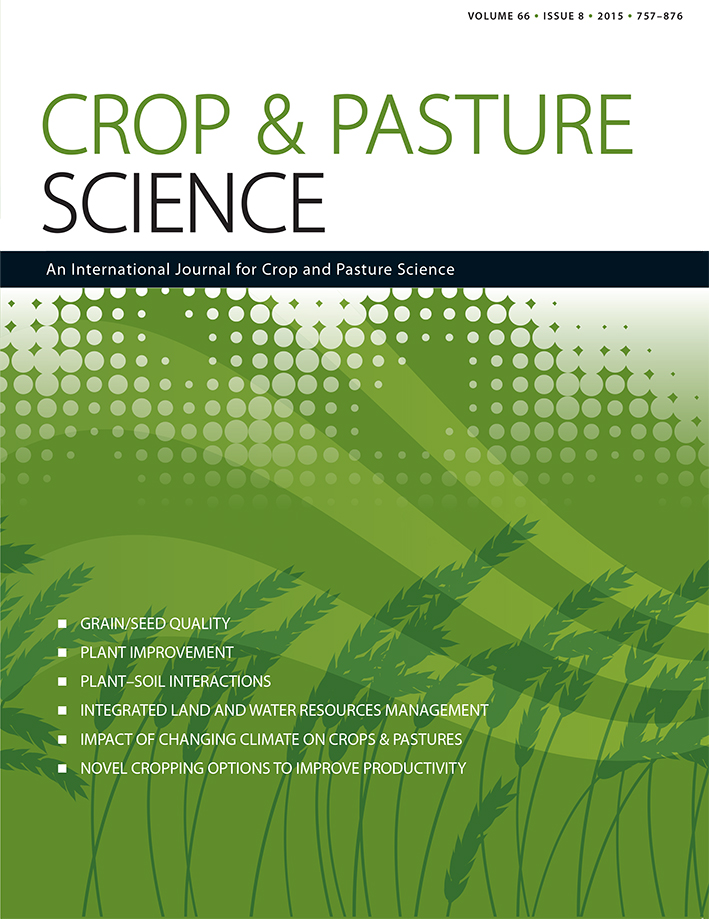 During 2014–15, we published 26 journals. Fourteen were published in partnership with the Australian Academy of Science, a successful relationship dating back to 1948. Eleven journals were produced under agreements with Australian and international societies or institutions. One journal was acquired during the year and is now owned by CSIRO.
Additionally, special issues of journals were published in connection with societies and international conferences. The journals are available free to developing countries through the United Nations program Research4Life. This program fosters scientific understanding and education in developing nations. Online use of the journals resulted in 2,471,566 articles being downloaded.
ECOS, the online magazine about science for sustainability, transferred from CSIRO Publishing to CSIRO Communications in January 2015. Up to January the magazine saw a significant increase of 40 per cent in downloads (see Table 2.8).
Table 2.8: CSIRO PUBLISHING DOWNLOADS.

| | 2011–12 | 2012–13 | 2013–14 | 2014–15 |
| --- | --- | --- | --- | --- |
| CSIRO Publishing journal (downloads) | 2,653,848 | 2,641,160 | 2,819,798 | 2,471,566 |
| ECOS story (downloads) | 296,448 | 454,385 | 639,271 | 797,7269 |
CSIRO Publishing provides a viable local publishing option for CSIRO and for learned and professional societies to publish scholarly content that champions Australian research.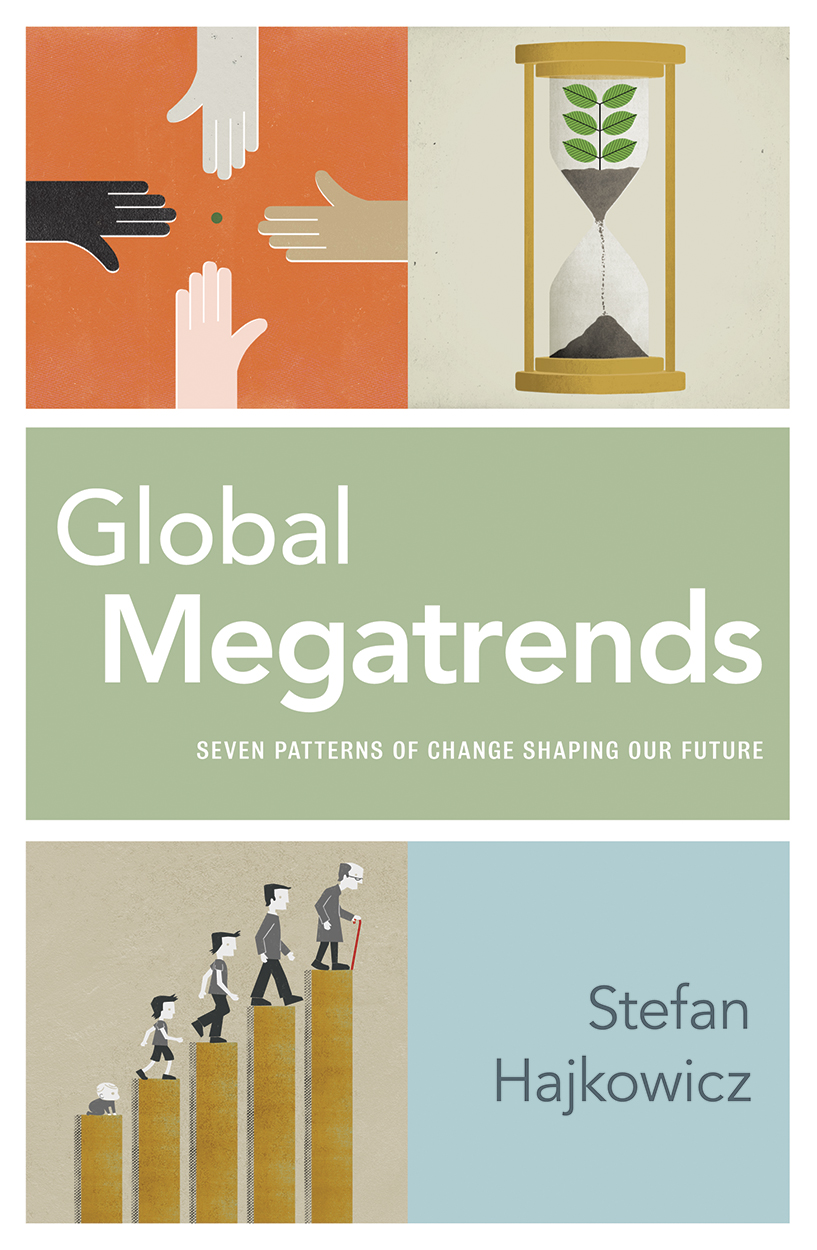 New book titles
During 2014–15, CSIRO Publishing released 27 book titles in print and digital formats. The digital books comprised approximately 12 per cent of sales.
A highlight among the titles was Global Megatrends by CSIRO's Stefan Hajkowicz. This work identifies seven patterns of global change and tells a story about how the world will change over the next 20 years.
Net profit
CSIRO Publishing delivered a net profit of $328,670 for 2014–15. Total revenue for the period was $10,282,219.
Due to the Integrated Reform Program, the schedule for Flagship Reviews was revised. No reviews were held in 2014–15, but they will recommence in 2015–16.
For the detailed assessment and results please see Assessment of CSIRO Impact and Value 2014
Flagship publications include journals, books, book chapters, technical reports and conference papers as per the organisational publication repository
Journal articles as per Web of Science
Gehrke PC, St Pierre S, Mateev V, Clarke M (2010). Ecosystem responses to Carp population reduction in the Murray-Darling Basin. Project MD923 Final Report to the Murray-Darling Basin Authority
Launched in 2010
A student may be either sponsored, supervised or both. The total number of individual students sponsored and/or supervised was 771, including more than 23 supervised in collaboration with Cooperative Research Centres and 59 through the Flagship Collaboration Fund. See the glossary for definition of sponsorship and supervision.
Includes 39 students fully sponsored and 211 students partially sponsored by CSIRO.
Includes ECOS January 2015 downloads, when ECOS transferred from CSIRO Publishing.