Read about CSIRO's management and accountability in the 2014-2015 Annual Report.
Operating Model
Our Organisation operates within a model designed to support the successful execution of our strategy and delivery of our goals. It defines the roles, relationships and accountabilities of our leaders and operating units. It contains our processes for planning, investment, review and reporting and the CSIRO Policy Framework1.
Legislation and government policy
CSIRO is an Australian Government statutory authority constituted and operating under the provisions of the Science and Industry Research Act 1949 (SIR Act).
Our primary functions are to:
carry out scientific research to:

assist Australian industry and to further the interests of the Australian community
contribute to national and international objectives and responsibilities of the Commonwealth

encourage or facilitate the application and use of the results of CSIRO scientific research.
Our secondary functions include international scientific liaison, training of research workers, publication of research results, technology transfer of other research, provision of scientific services and dissemination of information about science and technology.
Reporting, accountability and other rules for our operations in 2013–14 were set out in the Commonwealth Authorities and Companies Act 1997 (CAC Act). The CAC Act was replaced by the Public Governance, Performance and Accountability Act 2013 (PGPA Act) on 1 July 2014.
Pursuant to a service agreement, CSIRO also provides administrative support services to the Trustee of the Science and Industry Endowment Fund consistent with the Science and Industry Endowment Act 1926. The Fund has its own governance structure. See pages 78–79 for more information on the Fund.
In October 2014, CSIRO submitted an annual Compliance Report to the Australian Government regarding the Organisation's compliance with the CAC Act and its financial sustainability.
Responsible Minister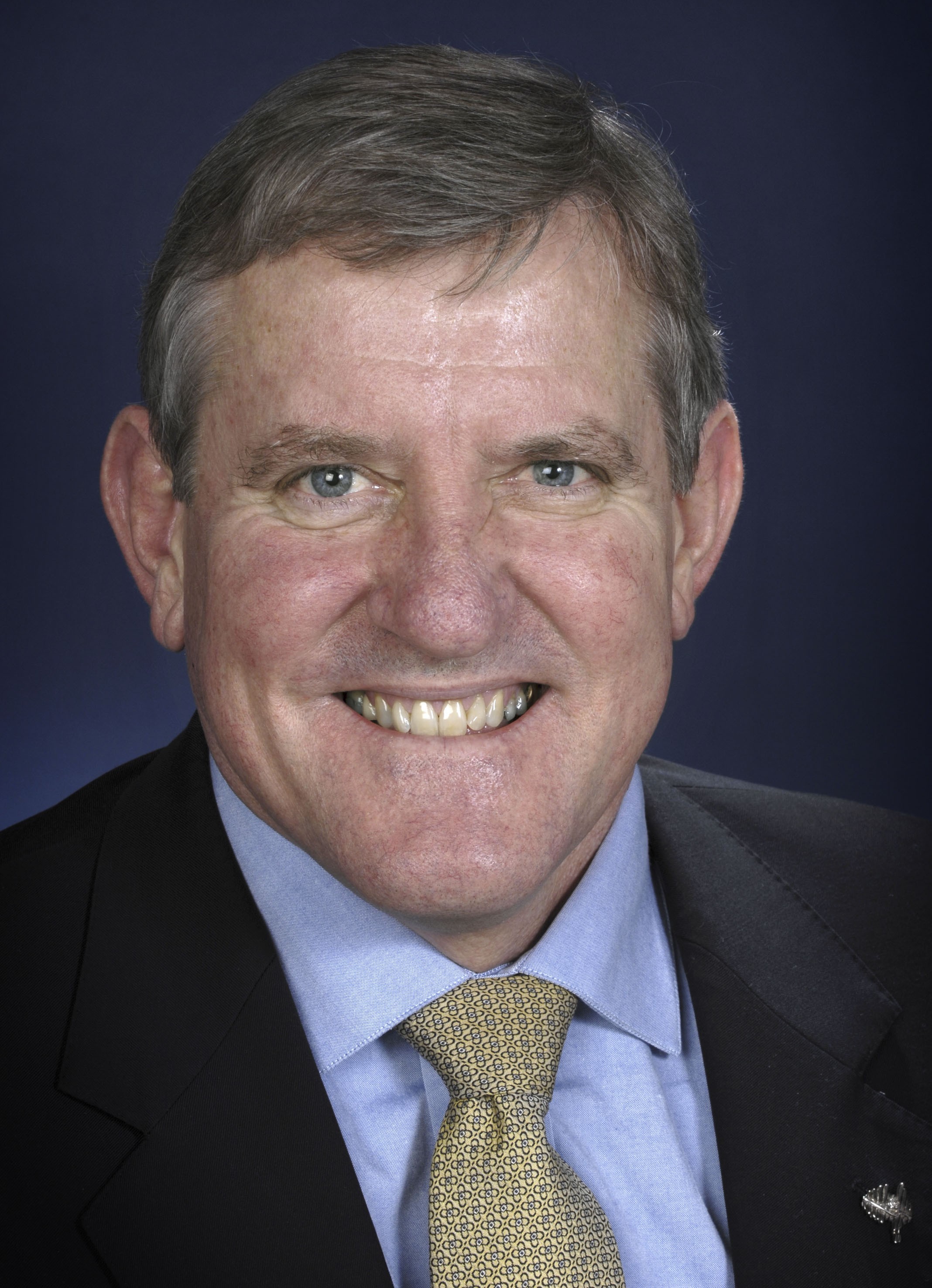 As at 30 June 2015, the responsible Minister for CSIRO is the Hon Ian Macfarlane MP, Minister for Industry and Science.
Under the SIR Act, the Minister has power to:
add to the purposes for which CSIRO may carry out scientific research (SIR Act, section 9)
provide to the CSIRO Board in writing, directions and guidelines with respect to the performance of the functions, or the exercise of the powers, of the Board or of the Organisation (SIR Act, section 13).
The Minister provides CSIRO with a Statement of Expectations and the Board responds with a Statement of Intent. These documents can be found at: Statement of Expectations.
Ministerial directions and notifications
On 15 July 2014 the CSIRO Minister directed the CSIRO Board to apply the Australian Government Public Sector Workplace Bargaining Policy to Enterprise Bargaining Agreement negotiations in CSIRO.
CSIRO kept the Minister and Finance Minister informed through the Board in accordance with Section 19 of the PGPA Act during 2014–15.
CSIRO Board
We are governed by a Board2, which is responsible to the Australian Government for the overall strategy, governance and performance of our Organisation.
The CSIRO Board comprises nine part-time non-executive members including the Chairman, plus a full-time Chief Executive. All non-executive members are appointed by the Governor-General. The Chief Executive is appointed by the CSIRO Board, in consultation with the Minister.
In 2014–15 our Board operated partly through two standing committees:
Board Audit and Risk Committee
Board People, Health and Safety Committee.
On appointment, Board members receive a formal induction on the Organisation and their duties. Members maintain their professional development, and to inform their decision-making they participate in visits to CSIRO sites and governance and business briefings. In the pursuit of their duties, Board members may take such independent professional advice as is considered necessary, and have complete access to senior management.
Under its Charter and Operating Guidelines, the CSIRO Board reviews its performance, composition and skill base at regular intervals to ensure it is operating efficiently, effectively and with regard for the principles of good corporate governance. At least once per year, the members of each Committee formally meet to discuss and document any item of business, but in particular its prior year performance, and then report to the Board meeting on these outcomes3.
Details of our Board members, including their qualifications and terms of appointment, are on page 87. Details of remuneration, membership of Board Committees and attendance at meetings and related party directorships and associations are shown in the financial statements.
CSIRO Executive Management
Our Chief Executive conducts the affairs of our Organisation in accordance with the strategy, plans and policies approved by our Board and the Board Directions to the Chief Executive.
Our Chief Executive is supported by our Executive Team. As a team and through their individual roles, the members lead, direct, coordinate and control CSIRO's operations and performance. Details of the members are on page 88. This year and in accordance with the Executive Team Charter, the Executive Team developed the CSIRO Strategy 2020, Corporate Plan 2015–16 and Budget.
The Executive Team is assisted by two standing committees:
Science, Strategy, Investment and Impact Committee (SICOM) supports the ET direct and control organisation's strategic science, capability, investment and impact planning.
Major Transactions Committee (MTC) directs and controls CSIRO's involvement in major transactions and related matters and investments.
During 2014–15 SICOM met eight times, and the MTC met 12 times. Our Executive Management Council of senior managers provides a forum for sharing and discussing issues relating to the management and future strategy for CSIRO.
Disclosure of interests and related entity transactions
Board members and the Chief Executive declare material interests in accordance with the SIR Act and PGPA Act, as appropriate. The Board Governance Document contains processes for managing conflicts of interest including a requirement that members absent themselves from discussions and voting, where a member has declared a material personal interest, or where a potential or actual conflict of interest or duty arises.
In 2014–15, the Board did not consider any transactions where a Board member was also a director of the other entity involved in the transaction.
Planning and monitoring performance
The CSIRO Strategy 2011–15 outlined the broad objectives, policies and strategies to be achieved by 2015 and detailed how achievement against the objectives was to be measured. An assessment against our enterprise strategy measures (ESMs) is on pages 20–22. The Strategy maintained our focus on addressing national challenges and opportunities through our National Research Flagships, and on continuing to develop Australia's scientific capability and preparedness by investing in the people and infrastructure required.
An Annual Directions Statement4 provides the Chief Executive's guidance on enterprise priorities for the financial year. The Annual Directions Statement 2014–15 provided direction for our organisational budget and complemented our Strategy 2011–15, linking long-term goals with short-term planning priorities designed to address current circumstances.
In accordance with the requirements of the SIR Act, our annual Operational Plan 2014–15 set out the strategies and activities we committed to pursue and carry out and the resources allocated to these activities. Specifically, it included the annual delivery targets set by our Executive Team and agreed by our Board for the financial year, in the form of Key Executive Actions (KEAs). An assessment of our performance against this year's KEAs is on pages 16–19.
To ensure we remain on track, our Executive Team and Board receive regular updates on how we are performing against these plans, our annual KEAs and ESMs, our budget and other internal performance indicators. In addition, our Flagships are periodically reviewed by panels, chaired by independent experts, who assess the strength of our capability as well as the relevance and impact of our research. No Flagship reviews were undertaken in 2014–15 due to the merging of Divisions and Flagships into nine Flagships from 1 July 2014.
CSIRO's reputation hinges upon the integrity and quality of our science and our ability to deliver positive impact for Australia.
Risk management
CSIRO is committed to effectively identifying and managing risk. Acceptance and effective management of risk is vital to successfully capturing the opportunities created through scientific research and delivering on our purpose as an organisation.
The management of risk is the responsibility of all our people. It is enabled by CSIRO's Risk System, a comprehensive framework that supports the identification and assessment of risk across the organisation within strategic, operational and tactical contexts. At the enterprise level, CSIRO develops and maintains an Organisational Risk Plan, in alignment with our Strategic Plan, which reflects CSIRO's approach and posture in managing risks that threaten the achievement of our goals and objectives. CSIRO manages the following key areas of risk:
Governance and Compliance
CSIRO's reputation hinges upon the integrity and quality of our science and our ability to deliver positive impact for Australia. This risk is managed across all levels of the organisation in ways that include establishing rigour in our scientific processes, effective governance processes to ensure transparency of decision making, financial management practices that ensure efficient use of resources and values-based engagement and commercial dealings with customers and stakeholders.
CSIRO recognises its obligations as a government entity that conducts a broad range of activities across multiple highly regulated environments. Compliance risk is managed systematically across our Lines of Business, enabled and supported by Enterprise Support functions.
Science and Innovation
Delivering innovative and impactful solutions for our customers requires challenging science, with a high inherent risk of failure. To manage these challenges we have robust processes for science quality and integrity, together with focused capability development activities to enhance the skills of our people.
Customers, Partnerships and Collaboration
Impact and value creation for customers is enabled by access to quality science, technology and capability. Failure to identify and then deliver impact and value is a fundamental risk. We manage this through continually developing and improving the end to end customer experience, applying rigorous impact and investment planning, monitoring and evaluation framework, and identifying, establishing and managing deep partnerships and collaborations to ensure we integrate the best solutions for our customers.
People and Culture
People are at the heart of CSIRO's capability and capacity to deliver innovative solutions for our customers. We manage risks associated with the development and well-being of our people through a values-based approach, supported by processes and initiatives relating to recruitment, learning and development, workforce and succession planning and staff wellbeing.
General insurance including General Liability and Professional Indemnity insurance and Directors and Officers Liability insurance is through Comcover. CSIRO's workers' compensation liability is covered by a premium paid to Comcare.
Advisory mechanisms
Our Strategic Advisory Committees provide advice on our longer-term strategic directions and research and development priorities and on how we can meet the research, technical and business needs of customers or communities. The advice provided by these committees may be complemented by Flagship Advisory Committees that focus more specifically on maximising the effectiveness of our Flagship portfolio to achieve its goals. Both committees comprise of representatives from industry, government, non-government organisations and other stakeholders.
Policies, standards and procedures
Our CSIRO Policy Framework comprises policies, standards, procedures and guidelines. It is supported by our CSIRO Delegations and Authorities Framework.
The policy statements, approved by our Board, cover our commitment in relation to:
Science and Delivery
People
Governance
Risk
Health, Safety and Environmental Sustainability.
There is also a policy on Freedom to Conduct CSIRO Research and Technology Transfer5.
The policy statements are reviewed annually to ensure they continue to clearly articulate CSIRO's commitments. During 2014–15 the Health, Safety and Environmental Sustainability policy was revised to better reflect the importance for all CSIRO officers to health, safety wellbeing and environmental sustainability. The amended policy provides a greater emphasis on wellbeing to our people and partners and supports CSIRO's 'Wellbeing at Work Strategy 2014–18'.
Standard
Procedure
Access Controls and Visitor Management
Advisory Committee
Code of Conduct
Commercial Contracts
Conflict of Interest
Credit Card
Enhanced Responsibilities
F8 exemption from quotation process
Grievance
HSE Responsibilities
Ministerial Notifications
Misconduct
Sanctions
Secondments
Staff with Indefinite Tenure
Superior Performance Rating
Probation
Publications
Guidelines
Classified Document Management
Duress Alarm and Response
Ethics and the Code of Conduct
Our CSIRO Code of Conduct sets out the standard of behaviour expected of CSIRO and of everyone working in it. The Code aligns with our Values Compass and is a key component of our staff induction program.
In addition, we have procedures on ethical conduct in human research and on the care and use of animals for scientific purposes. Our practices comply with national codes and relevant state and federal legislative requirements. CSIRO operates two human research ethics committees to cover its social and interdisciplinary science and also its health and medical related research. These committees review around 200 new projects each year and provide monitoring and support for over 450 active projects at any given time. These committees provide independent expert advice regarding the appropriate engagement of people and communities in research and ensuring issues such as privacy, informed consent and the management of risks and benefits flowing from research are effectively managed throughout all stages of a project's implementation.
CSIRO also operates seven animal research ethics committees (AEC's) which provide review of all CSIRO research involving the care and use of animals. This research covers a diverse range of fields including wildlife conservation, farm animal production, nutrition, disease control and prevention, and human health. Approximately 150 new projects are reviewed each year. AECs also play an active role in monitoring the ongoing care and wellbeing of animals throughout the duration of any research and ensuring CSIRO's compliance with all regulatory requirements.
Internal controls
Assurances about our financial state of affairs, compliance and control environment are provided through a range of processes, including the role of the Internal Audit, Risk, Legal, Fraud Control and Security units, system design and monitoring, compliance reporting by senior managers and the operation of our CSIRO Public Interest Disclosure Scheme.
From a fraud control perspective, and as a corporate Commonwealth entity, CSIRO complies with the PGPA Act, which the Commonwealth Fraud Control Framework 2014 ('Framework') underpins. The CSIRO Fraud Control Team continues to review and update CSIRO's Fraud Risk, Governance and fraud control strategies. During 2014–15, there were no instances of fraud reported to or identified by the Fraud Control Team. Across 2014–15, the CSIRO Security Teams continued to progress compliance against the Australian Government Protective Security Policy Framework and the Information Security Manual, on a risk-based approach in line with our business model. The progress is being overseen by the CSIRO Security Committee and Security Executive, who endorse all changes to security governance and risk mitigation strategies within CSIRO.
Reviews by outside bodies
External audit is provided by the Australian National Audit Office. During 2014–15, there were no reports on the operations of CSIRO by the Auditor-General (other than on the financial statements), a Parliamentary Committee or the Commonwealth Ombudsman.
The Senate Standing Committee on Economics examines the operations of CSIRO following the Federal Budget, the tabling in Parliament of our CSIRO Annual Report and the introduction to Parliament of the additional appropriation bills later in the financial year. This year senior executives appeared before the Committee on three occasions and responded to all related questions on notice. The Committee reviewed the Annual Report 2013–14 and commended the CSIRO on a comprehensive annual report.
Judicial decisions
During 2014–15, there were no judicial decisions or decisions of administrative tribunals that have had, or may have, a significant effect on the operations of CSIRO.