It is with great honour and anticipation for the year ahead that I write this foreword. The last year, my first as Chair of CSIRO, has been an overwhelming welcome to the science of CSIRO with innovation at its very heart.
I have been delighted to learn of the excellent science and inroads that CSIRO is making into the future of technology, through innovation and collaboration.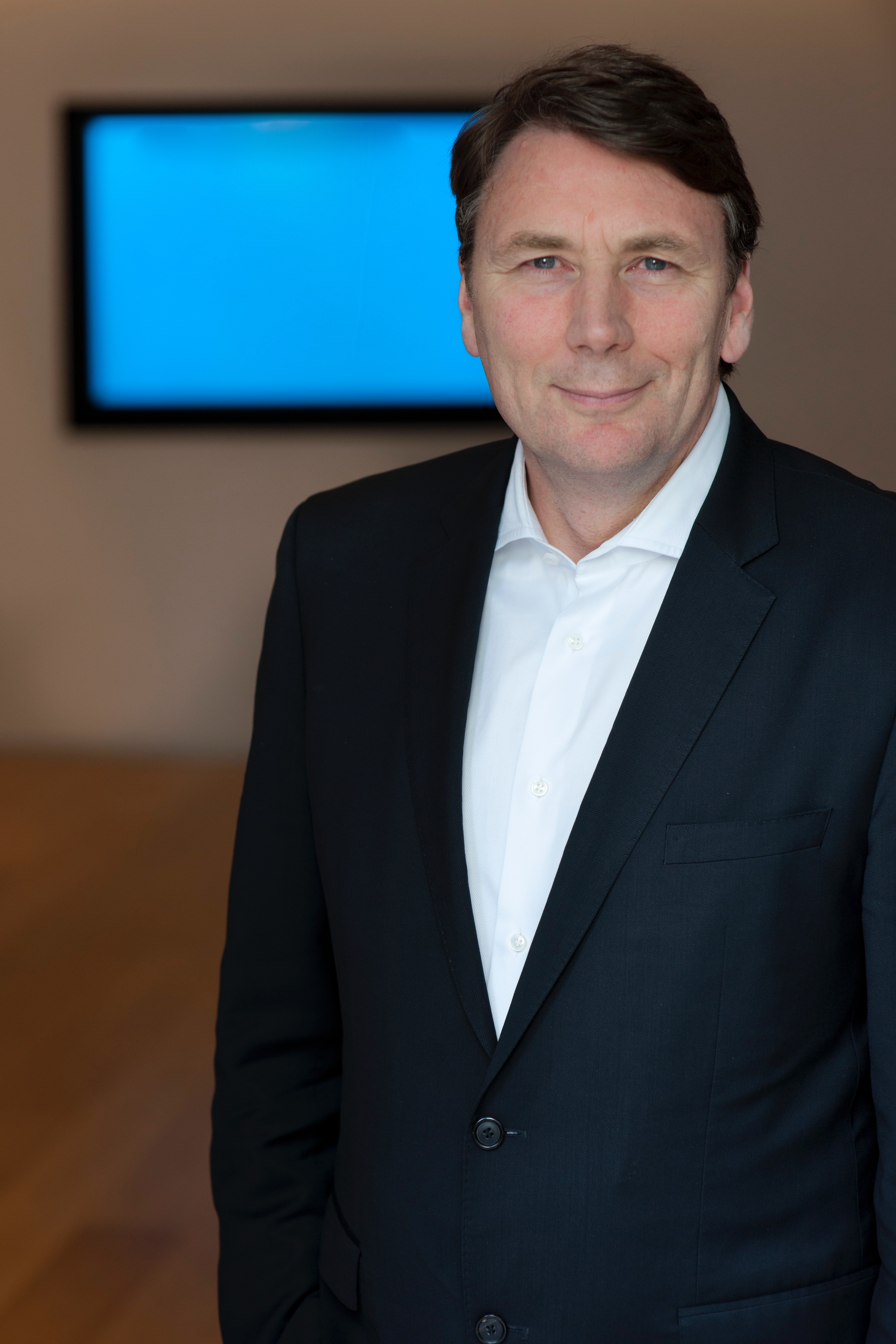 Upon appointment of my position as Chair, I would like to acknowledge the contribution that our previous Chair, Simon McKeon, made to his role on the Board. Simon completed his service to CSIRO in 2015, and was a remarkable ambassador for CSIRO, who helped to steer us through the release of our CSIRO Strategy 2020.
I was drawn to the culture of excellence at CSIRO that supports the creation of breakthrough technology and scientific knowledge. Everything CSIRO does is focused on creating measurable economic, environmental and social impact that betters our world and Australia's place in it. I have been impressed by how we seamlessly collaborate with other research institutions and partner with companies that are best placed to take new technologies to market and deliver positive impact to Australia.
The last year has been one of growth and change as we commenced implementation of the Strategy 2020. The strategy was developed in concurrence with the Minister's Statement of Expectation that highlights the need to accelerate the pace of innovation through science and technology.
The Strategy 2020 aims for us to be at the centre of business, government and the community, creating new products and services and potentially whole industries. We are working to create unique value through innovation and collaboration – our beneficiaries are the Australian people and our core customers are the Australian government, industry and international organisations that invest in innovation and technology.
Our strategy focuses on collaboration across the innovation system. CSIRO already partners with 39 universities in Australia, and together we meet the science and research needs facing our nation. The strategy sets out to identify CSIRO's role in tackling Australia's innovation challenge. What makes CSIRO suitable for this role is our breadth of research, our ability to collaborate and to integrate capability so that we can deliver solutions. I believe we have some of the best minds, science, technology and infrastructure, with a proven trackrecord.
While traditional industries will continue to play an important role in our future, we have a significant opportunity to help shape the foundations of Australia's future industries. To enable this, CSIRO has undertaken a number of changes over the last year. We have merged our Digital Productivity business with National ICT Australia, forming Data61. Data61 will bring its expertise in data-centric research and development to help guide us through technological change and digital disruption and realise the many opportunities ahead.
We have also launched the first AcceleratiON program: a program to provide a path for the best ideas in CSIRO to be identified and accelerated. The ON program is focused on improving Australia's innovation performance by helping our research teams build their entrepreneurial competencies and collaborate more with industry and the broader innovation system to understand and address global challenges. This structured, full-time program has allowed research teams to validate and develop high potential innovative ventures in partnership with experienced mentors and industry-specific experts.
I am pleased to note that in the year ahead CSIRO has been entrusted by the National Innovation and Science Agenda to run a National Accelerator and Innovation Fund to commercialise early stage innovations from CSIRO, universities and other publicly funded research bodies. I look forward to reporting on the progress of this in next year's annual report.
The safety of our staff is paramount and though much of our work in cutting-edge research and development is inherently risky – our goal is to achieve zero harm by managing, reducing and removing risk to ourselves and our environment in everything we do.
We continue to strengthen performance in gender equity and diversity. Our Diversity and Inclusion vision reflects our growing diversity and our inclusive culture to support the excellence of our science, increasing our impact for the nation and our future vibrancy.
Over the last year we took part in the Science in Australia Gender Equity (SAGE) program, focused on equity and diversity evaluation and accreditation. The program specifically addresses Gender Equity in Science, Technology, Engineering and Mathematics (STEM), which along with our Indigenous Engagement Plan, forms an important part of our broader Diversity and Inclusion Strategy at CSIRO. We're proud to be an inaugural member of this initiative tackling gender equality in STEM head on. By participating in this program, we are committing to a long term partnership with the Australian Academy of Science and the SAGE Program.
We are at a point in history where the rate of technological change is unprecedented. Innovation is touching all areas of our lives and changing the face of industries, businesses and societies. Science is imperative in this technological transition to create solutions that drive this change. CSIRO is well positioned to accelerate the volume and velocity of impact from science and technology, delivering real solutions for Australia and the world.
We have made tremendous progress laying the ground work to implement the Strategy 2020, as challenging and exciting as it has been, the year ahead will be even more so as we continue to implement the goals we've set for our future. None of us can achieve this alone, and as Chairman I know that we will be effective only by working together. Our people have a great depth of talent and opportunity, and I am honoured to work alongside them at CSIRO to deliver lasting impact for the nation.
I would like to thank the Board, the management team and all CSIRO staff for their dedication, commitment and inspiration over the last twelve months.
David Thodey
Chairman of the CSIRO Board