Read about CSIRO's management and accountability in the 2015-16 Annual Report
Operating Model
Our organisation operates within a model designed to support the successful execution of our strategy and delivery of our goals. It defines the roles, relationships and accountabilities of our leaders and operating units. It contains our processes for planning, investment, review and reporting, and the CSIRO Policy Framework1.
Legislation and government policy
CSIRO is an Australian Government statutory authority constituted and operating under the provisions of the Science and Industry Research Act 1949 (SIR Act).
Our primary functions are to:
carry out scientific research to:

assist Australian industry and to further the interests of the Australian community
contribute to national and international objectives and responsibilities of the Commonwealth

encourage or facilitate the application and use of the results of CSIRO scientific research.
Our secondary functions include international scientific liaison, training of research workers, publication of research results, technology transfer of other research, provision of scientific services and dissemination of information about science and technology.
Reporting, accountability and other rules for our operations are set out in the Public Governance, Performance and Accountability Act 2013 (PGPA Act).
Pursuant to a service agreement, CSIRO also provides administrative support services to the Trustee of the SIEF consistent with the Science and Industry Endowment Act 1926 . The Fund has its own governance structure. See pages 146–148 for more information on the Fund.
In October 2015, CSIRO submitted an annual Compliance Report to the Australian Government, covering the 2014­–15 reporting year, regarding the organisation's compliance with the PGPA Act and the PGPA Rule. For 2015–16, in accordance with the revised disclosure requirements, CSIRO had no significant non-compliance matters to report to its Minister. There were no government policy orders to CSIRO during 2015–16.
Responsible Minister
As at 30 June 2016, the responsible Minister for CSIRO was the Hon Christopher Pyne MP, Minister for Industry, Innovation and Science. The Hon Ian Macfarlane MP, Minister for Industry and Science was responsible Minister for CSIRO from 1 July 2015 until 21 September 2015.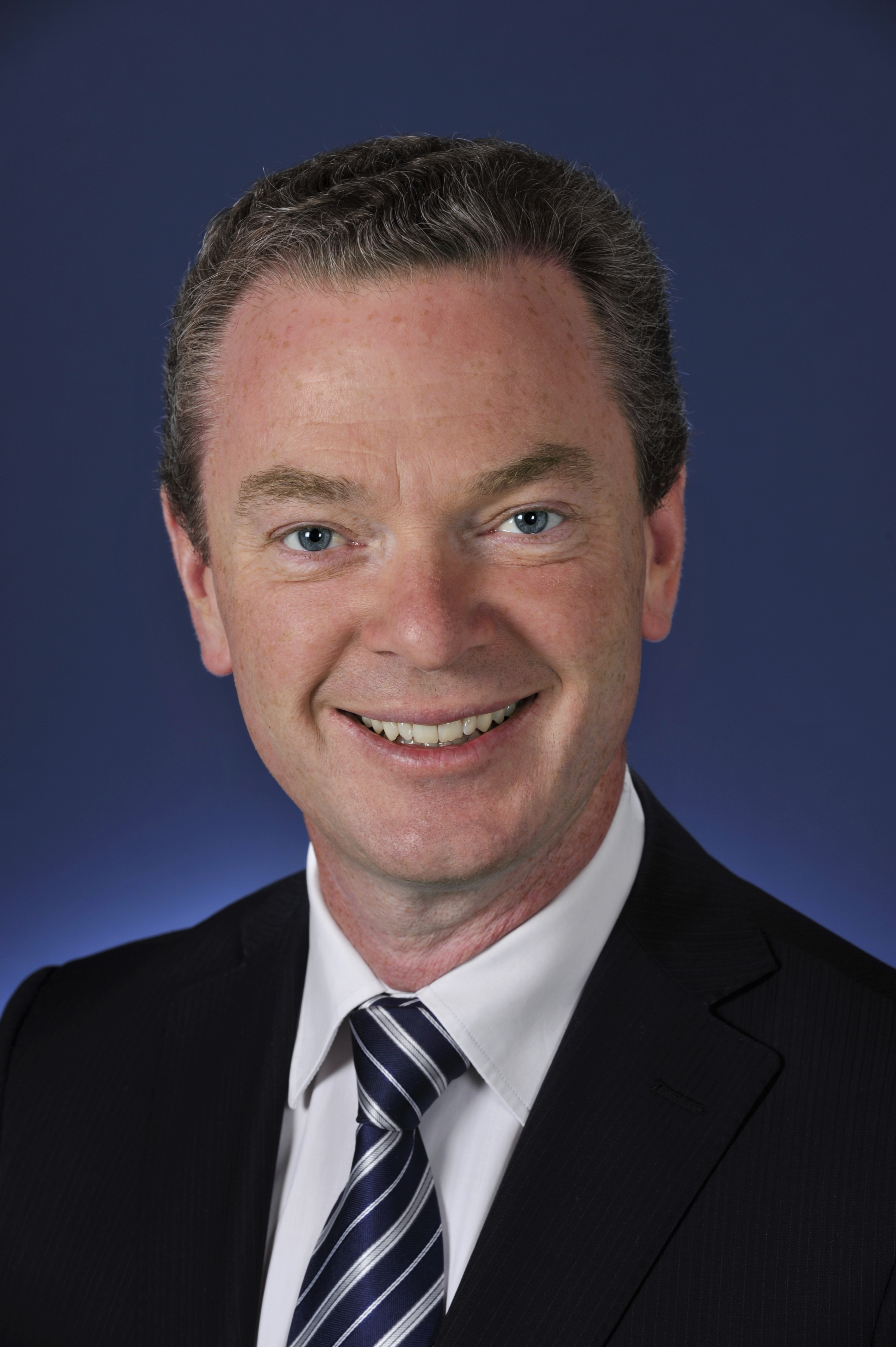 Under the SIR Act, the Minister has power to:
add to the purposes for which CSIRO may carry out scientific research (SIR Act, section 9)
provide to the CSIRO Board, in writing, directions and guidelines with respect to the performance of the functions, or the exercise of the powers, of the Board or of the Organisation (SIR Act, section 13).
The Minister provides CSIRO with a Statement of Expectations and the Board responds with a Statement of Intent. These documents are available at: www.csiro.au/en/About/Leadership-governance/Minister-and-Board/Statement-of-Expectations.
Ministerial directions and notifications
On 15 July 2014, the CSIRO Minister directed the CSIRO Board to apply the Australian Government Public Sector Workplace Bargaining Policy to Enterprise Bargaining Agreement negotiations in CSIRO. CSIRO continued to keep the Minister and Finance Minister informed through the Board in accordance with Section 19 of the PGPA Act during 2015–16.
Government engagement
Throughout 2015–16, we had regular meetings with ministers, parliamentarians and senior staff from relevant government departments to listen to their needs, share our research activities, and provide scientific information and advice to inform policy development and program implementation and evaluation. This included contributing to the development of the National Innovation and Science Agenda. CSIRO made 13 submissions to Federal Parliamentary inquiries, and our staff attended 13 inquiry hearings to provide further evidence to committees.
During 2015–15 CSIRO made 13 submissions to Federal Parliamentary inquiries, and staff attended 13 inquiry hearings.
CSIRO Board
We are governed by a Board2, who are responsible to the Australian Government for the overall strategy, governance and performance of our organisation.
The CSIRO Board comprises nine part-time, non-executive members including the Chairman, plus a full-time Chief Executive. All non-executive members are appointed by the Governor-General. The Chief Executive is appointed by the CSIRO Board, in consultation with the Minister.
In 2015–16 our Board operated in part through two standing committees:
Board Audit and Risk Committee
Board People, Health and Safety Committee.
On appointment, Board members receive a formal induction on the organisation and their duties. Members maintain their professional development and, to inform their decision-making, they participate in visits to CSIRO sites, and governance and business briefings. In the pursuit of their duties, Board members may take such independent professional advice as is considered necessary, and have complete access to senior management.
Under its Charter and Operating Guidelines, the CSIRO Board reviews its performance, composition and skill base at regular intervals to ensure it is operating efficiently, effectively and with regard for the principles of good corporate governance. At least once per year, the members of each Committee formally meet to discuss and document any item of business, but in particular its prior year performance, and then report to the Board meeting on these outcomes3.
Details of our Board members, including their qualifications and terms of appointment, are on Board membership. Details of remuneration, membership of Board committees, attendance at meetings, and related party directorships and associations are shown in the financial statements.
CSIRO Executive Management
Our Chief Executive conducts the affairs of our organisation in accordance with the strategy, plans and policies approved by our Board and the Board Directions to the Chief Executive.
Our Chief Executive is supported by our Executive Team (ET). As a team and through their individual roles, the members lead, direct, coordinate and control CSIRO's operations and performance. Details of the members are on Executive Team members. This year and in accordance with the Executive Team Charter, the ET developed the Corporate Plan 2016–17, Budget and new Policy Framework (see Policies, standards and procedures). The ET is assisted by two standing committees:
The Science, Strategy, Investment and Impact Committee (SICOM) supports the ET to direct and control the organisation's strategic science, capability, investment and impact planning.
The Major Transactions Committee (MTC) controls CSIRO's involvement in major transactions, and related matters and investments.
During 2015–16 SICOM met in session 14 times and considered a number of matters out of session. The MTC held 16 meetings, including six out-of-session meetings. Our CSIRO Leadership Team of senior managers provides a forum for sharing and discussing issues relating to the management and future strategy for CSIRO.
Disclosure of interests and related entity transactions
Board members and the Chief Executive declare material interests in accordance with the SIR Act and PGPA Act as appropriate. The Board Governance document contains processes for managing conflicts of interest including a requirement that members absent themselves from discussions and voting where a member has declared a material personal interest, or where a potential or actual conflict of interest or duty arises.
In 2015–16, the Board did not consider any transactions where a Board member was also a director of the other entity involved in the transaction.
CSIRO has a system of delegated powers that enables transactions to be appropriately considered. Significant transactions are reviewed by either, or both of CSIRO's MTC or SICOM. MTC considers the soundness of the commercial strategy; strategic alignment, including financial and capital implications; details of transaction; compliance with policy, standards and procedure; and risk mitigation strategies, including proposed management and financial controls. The recommendation of the MTC then goes to the Chief Executive, and where appropriate the CSIRO Board.
SICOM will recommend to the ET specific investment options, preferably at strategic or concept stage; oversight the science standing and preparedness of CSIRO; oversight delivery against impact goals; monitor and review organisational performance against strategic investment decisions and plans; and provide advice on other matters related to science and innovation, as required.
There have been 206 transactions above $10,000 which came to a total combined value of $22.9 million.
Planning and monitoring performance
The CSIRO Strategy 2020 outlines the broad objectives, policies and strategies to be achieved by 2020 and details how achievement against the objectives is to be measured. The strategy maintains our focus on addressing national challenges and opportunities through our Research Business Units, and on continuing to develop Australia's scientific capability and preparedness by managing and investing in the infrastructure and people required.
In accordance with the requirements of the PGPA Act, our Corporate Plan 2015–16 set out the activities we committed to carry out and the resources allocated to these activities. Specifically, it included the annual delivery targets set by our ET and agreed by our Board for the financial year, in the form of strategy key performance indicators (KPIs). A summary of our performance against this year's KPIs is on Performance Against our Strategy.
To ensure we remain on track, our ET and Board receive regular updates on how we are performing against the plans, our KPIs, our budget and other internal performance indicators. In addition, our Research Business Units are periodically reviewed by panels which are chaired by independent experts, who assess the strength of our capability as well as the relevance and impact of our research. No Business Unit reviews were undertaken in 2015–16, but independent assessments of economic, environmental and social impacts from projects in Agriculture, Manufacturing, and Oceans and Atmosphere were completed (see Performance Against our Strategy, Evidence of economic, social and environmental impacts... for further information).
Risk management
CSIRO is committed to effectively identifying and managing risk as a vital part of successfully capturing the opportunities created through scientific research and delivering on our purpose as an organisation. Risk is managed at all levels of the organisation and is the responsibility of all our people. Risk represents one of five organisational policy statements, and is supported by our risk standard, procedure and guidelines.
At the enterprise level, CSIRO develops and maintains an Organisational Risk Profile in alignment with our strategic plan that identifies the key strategic and operational risks to our goals and objectives. In 2015, this profile was prepared by the ET and reported to the CSIRO Board Audit and Risk Committee and full CSIRO Board in July 2015. Subsequently, the status of organisational risks was reported on a monthly basis to the ET and Board. In addition, the Board Audit and Risk Committee received an update on the status of CSIRO's Risk Framework at each of its meetings throughout the year. An Issues Management Team, comprised of functional and business leaders, met on a weekly basis to ensure that emerging risks of significance to the organisation were identified and appropriately managed.
General insurance including General Liability and Professional Indemnity insurance is through Comcover. CSIRO's worker's compensation liability is covered by a premium paid to Comcare.
Advisory mechanisms
Our Advisory Committees provide advice on our longer-term strategic directions and research and development priorities and on how we can meet the research, technical and business needs of customers or communities. The committees meet at least twice a year, or more regularly if required. The advice provided by these committees focus on maximising the effectiveness of our individual businesses to achieve their goals. The committees comprise of representatives from industry, government, non-government organisations and other stakeholders.
Following Ministerial Directions in 2014–15, the CSIRO Board resolved to establish the Marine National Facility Steering Committee as an advisory committee to the CSIRO Board under s24 of the Science and Industry Research Act 1949 (SIR Act). In the previous reporting year, the CSIRO Board established the Australia Telescope Steering Committee under s24 of the SIR Act, after we received a similar Ministerial Direction.
Further information about our operating model can be found at: Operating model.
The Board Charter and membership profiles are available at: Minister and Board.
The outcomes from this assessment are internal to CSIRO and not for public release.