For over a century, CSIRO has been pushing the boundaries of what's possible in science and technology to solve the nation's biggest challenges and seize the opportunities on the horizon.
More than 5,000 CSIRO experts across 59 locations turn science into solutions, working in partnership with government, industry, universities and the community.
We are at the forefront of world-class science; we are embedded across our national research system, and we are reaching out globally to extend the impact of Australian innovation and return benefits and value back home.
Our proud legacy invented fast Wi-Fi, Aerogard and polymer banknotes. Today we're helping to find the first gravitational waves in space, growing gluten-free grains and pioneering new renewable energy sources, just to name a few.
Our science and research is not just tackling today's challenges, it is preparing for tomorrow's. We partner with schools and universities to grow our national pipeline of science, technology, engineering and mathematics professionals. We are stewards of national facilities and collections that plumb the depths of our oceans and the reaches of our skies, and we partner with businesses of all sizes to bring science into their workplace from researcher placements to strategic forecasting and insights.
We believe in the power of science to transform our lives and secure our futures, and we realise that ambition every day.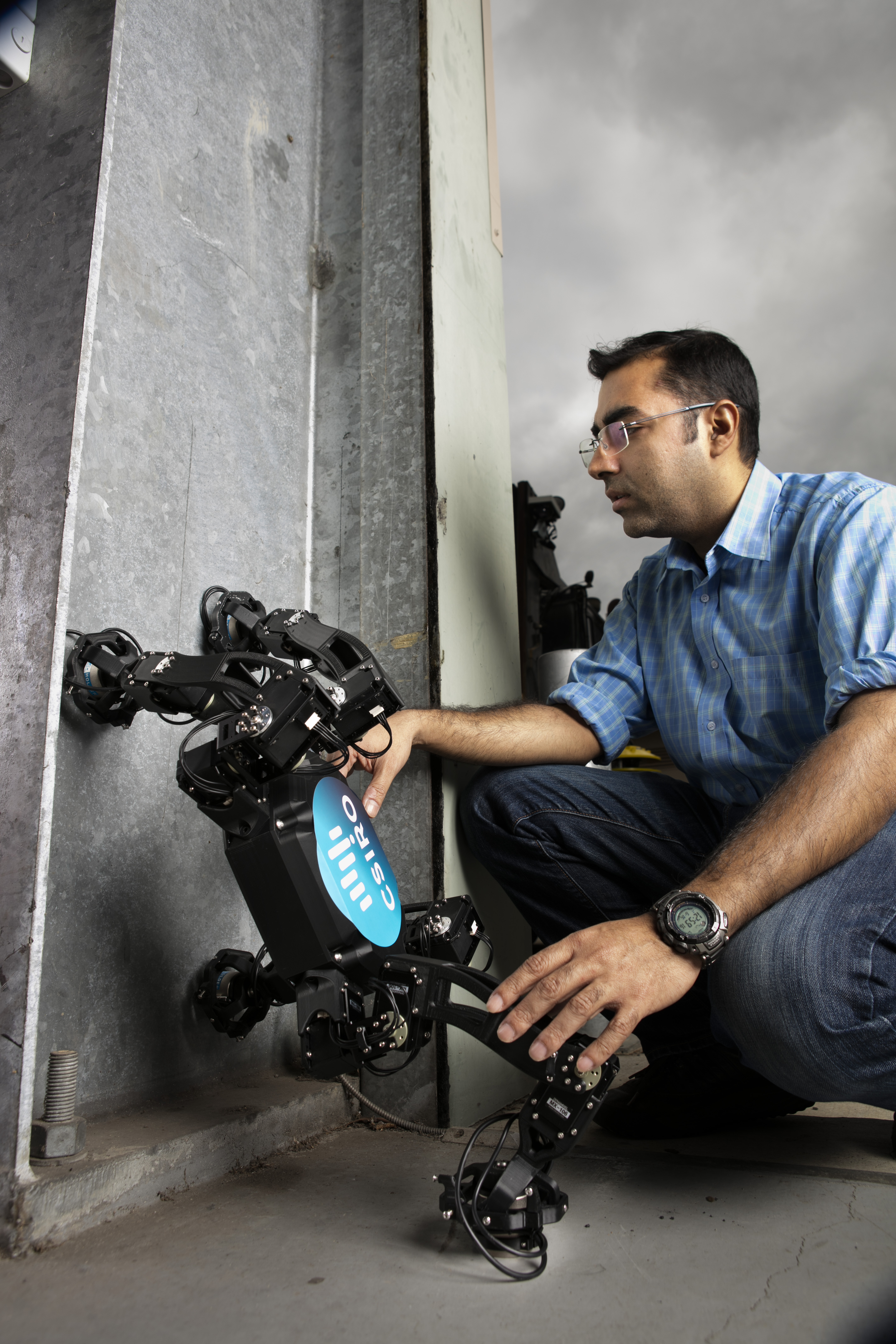 We are Australia's innovation catalyst
Australia must seize the opportunities of a rapidly changing world if it is to secure its future prosperity. An innovative, globally-competitive Australia needs a united innovation system – a vision CSIRO is uniquely placed to drive.
CSIRO's Strategy 2020 recognises Australia's single biggest opportunity: closing the gap between our research and industry. Our best ideas are being applied domestically, but also exported overseas, delivering benefit and economic returns elsewhere. Australia needs an innovation catalyst, and CSIRO is well placed to take this role and turn more of our world-class research into benefit for Australia.
By bringing together our unwavering commitment to brilliant science and national benefit, with partners across industry, government, the research sector and the community, CSIRO is a vibrant and integral part of securing Australia's future success and prosperity.
In order to achieve our vision and purpose, we are committed to:
Customer first
Creating deeper innovation relationships with our customers and prioritising the highest-value investments.
Collaboration hub
Integrating the best solutions for our customers, increasing our flexibility and enhancing Australia's innovation performance.
Global outlook, national benefit
Delivering connectivity to the global science, technology and innovation frontier as well as accessing new markets for Australian innovation.
Breakthrough innovation
Increasing our capability to help reinvent existing industries and create new industries for Australia and deliver public good.
Excellent science
Using breakthrough technology and knowledge and being a trusted advisor for Australia.
Deliver on commitments
Enhancing our agility, financial sustainability and capability to respond at the speed of business.
Inclusion, trust and respect
Fully enabling and supporting the innovation capacity of our creative people and teams to take risk and deliver to customers.
Health, safety and environment
Enhancing staff safety and wellbeing as we continue to move towards 'zero harm'.
Transforming today's challenges into tomorrow's opportunities
Our core research and focus areas extend from the depths of our oceans to the far reaches of our galaxy, as we turn science into solutions that tackle the biggest challenges facing our nation.
Agriculture and food
Data61
Energy
Health and biosecurity
Land and water
Manufacturing
Mineral resources
Oceans and atmosphere
Astronomy and space science
Research infrastructure
Research collections
Education
Publishing
Consulting and testing services
ON innovation
Global
How we anticipate the future
Our Future Science Platforms (FSPs) are our vision for the future needs of our nation, helping to reinvent or create new industries. Work began on each of the six Future Science Platforms in July 2016.
Active Integrated Matter
Our goal is to lead ground-breaking advances at the interface between big data, materials, processing, sensors and autonomous science. With our partners we will work to drive the fourth wave of the industrial revolution, known as industry 4.0. The technology platform being developed is focused on providing the food, metals, robotics, chemicals and environmental sectors with the physical tools needed to strengthen Australian manufacturing and ensure preparedness for future commercial and environmental scenarios.
Digiscape
We are developing the next generation digital technologies in big data analytics, artificial intelligence, data visualisation and sensor networks. With these advances, we will open up new partnerships, generate new revenue streams and manage risk and uncertainty in new ways. The mix of cutting edge science and technology, and integration of end-user experience and feedback, will transform our agricultural industries and environmental planning, policy and implementation.
Deep Earth Imaging
Our goal is to improve our ability to find and exploit deep mineral resources. Deep Earth imaging technologies will help us more precisely image subsurface rock properties of vast and underexplored areas. Making the cover transparent will add significant value to the wealth of geological and geophysical data that already exists. It will reduce uncertainty associated with exploration, and further drilling and collection of geophysical data will be more efficient and less risky.
Environomics
We will integrate bioinformatics, genomics, and modelling to manage Australia's biodiversity to unlock new opportunities for science and industry. Australia's biodiversity provides a rich source of genetic materials for crop breeding, novel materials and processes that can give our industries an edge. Environomics will facilitate science-based management of our biodiversity, benefiting the environment and securing the future of industries such as tourism and our biological heritage for future generations.
Probing Biosystems
Our vision is to develop wearable or imbedded biological sensors that can continuously extract meaningful information about the health of the subject to allow timely intervention. The ability to interrogate living biological tissue has applications broader than human health. For example, we can track the biochemical health of livestock and companion animals, plants, and aquatic animals, and analyse in-vitro cell culture on a chip.
Synthetic Biology
Our aim is to pursue breakthroughs in synthetic biology (SynBio). SynBio involves modelling, writing, and printing DNA code for designing and fabricating new biological parts, systems and machines, and re-designing existing natural biological systems. We will focus on new tools for Australian industries and address Australian problems, such as controlling invasive species, agricultural pests and disease agents. SynBio has potential applications in diverse areas: manufacturing, human health, agriculture, and protecting ecosystems.