We, the CSIRO Board, as the accountable authority of CSIRO, present the 2016–17 annual performance statements as required under s39(1)(a) of the Public Governance, Performance and Accountability Act 2013 (PGPA Act). These annual performance statements are based on properly maintained records, and accurately present CSIRO's performance in accordance with s39(2) of the PGPA Act.
Purpose
CSIRO is an Australian Government statutory authority within the Industry, Innovation and Science Portfolio, operating under the provisions of the Science and Industry Research Act 1949 (SIR Act).
Our purpose is to collaboratively address national priorities and assist industry by conducting and encouraging the uptake of world-class scientific research, managing research facilities on behalf of the nation and mobilising and developing the next generations of scientists for the benefit of Australia.
Additionally, CSIRO is tasked to connect and collaborate:
with individuals, institutions and industry across the world around scientific research
to provide scientific solutions, information and advice with a strong focus on pathways to adoption
to provide opportunities and financial support for partnerships and mentoring.
Results
The activities and achievements outlined in this part of our annual report are evidence of our performance against the measures stated in the Corporate Plan 2016–171 and the Portfolio Budget Statements (PBS) 2016–172. They reflect the priorities of the Board for the organisation and our performance. In addition to this report, we monitor our performance throughout the year through:
regular reports to the CSIRO Executive Team and Board to assist with their decision-making and governance responsibilities
detailed planning and review processes at a range of levels, including Business Units, functional areas and individuals.
Customer first
Collaboration hub
Global outlook, national benefit
Deliver on commitments
Breakthrough innovation
Excellent science
Inclusion, trust and respect
Health, safety and environment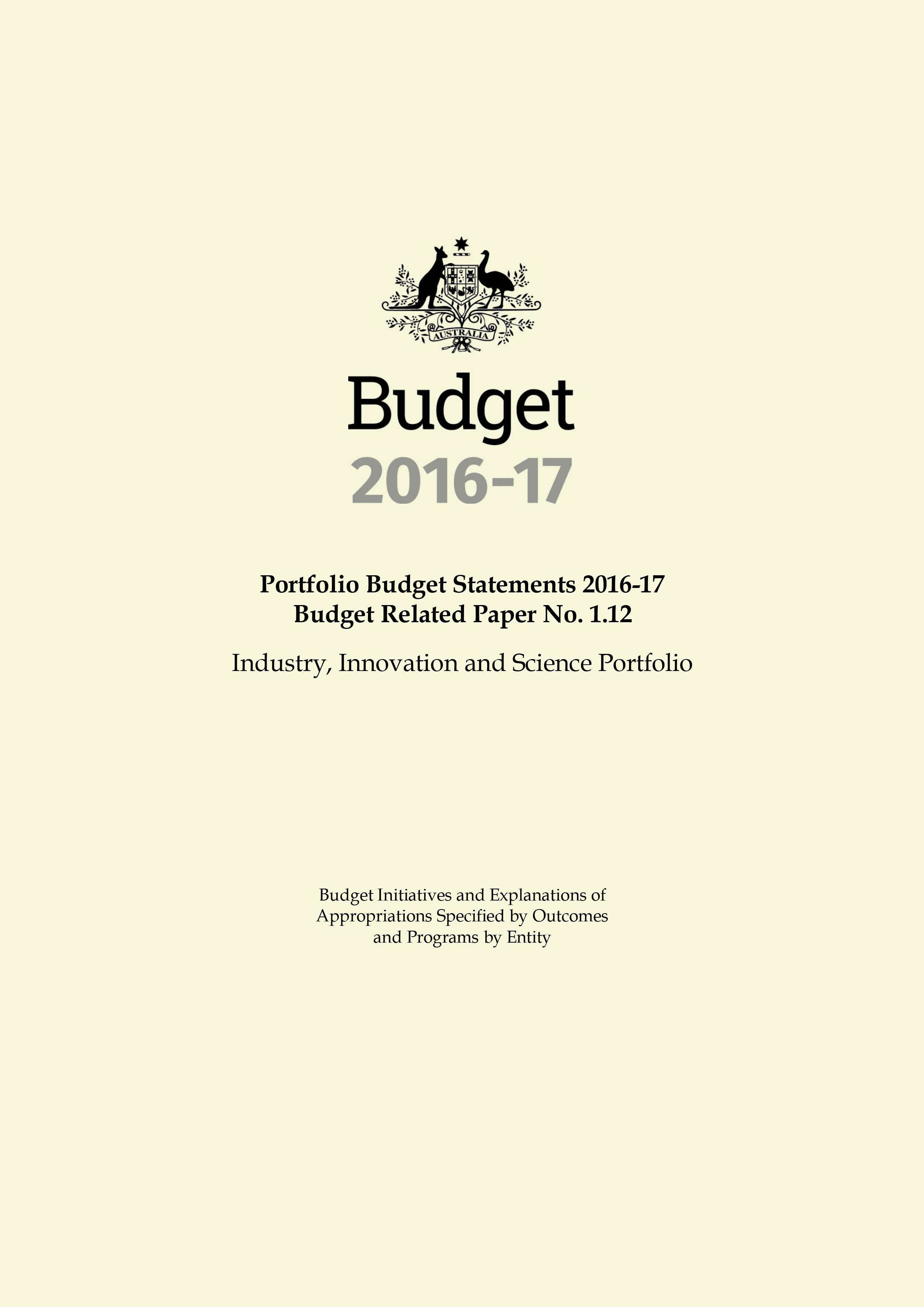 Research – Science, Services and Innovation Fund
National Research Infrastructure – National Facilities and Collections
Science and Industry Endowment Fund