The CSIRO operating model is designed for the successful execution of our strategy and delivery of our objectives.
Operating Model
The CSIRO operating model is designed for the successful execution of our strategy and delivery of our objectives. We define the roles, relationships and accountabilities of our leaders and operating units and use processes for planning, investing, reviewing and reporting on our work. CSIRO also has an extensive Policy Framework1.
Legislation and government policy
CSIRO is an Australian Government statutory authority constituted and operating under the provisions of the Science and Industry Research Act 1949 (SIR Act).
Our primary functions are to:
carry out scientific research to:
assist Australian industry and to further the interests of the Australian community
contribute to national and international objectives and responsibilities of the Commonwealth
encourage or facilitate the application and use of the results of CSIRO scientific research.
Our secondary functions include international scientific liaison, training of research workers, publication of research results, technology transfer of other research, provision of scientific services and dissemination of information about science and technology.
Reporting, accountability and other rules for our operations are set out in PGPA Act.
CSIRO also provides administrative support services to the Trustee of the SIEF consistent with the Science and Industry Endowment Act 1926. The Fund has its own governance structure (see pages 148–149 for more information on the Fund).
CSIRO had no significant non-compliance matters to report to its Minister. There were no government policy orders to CSIRO during 2016–17.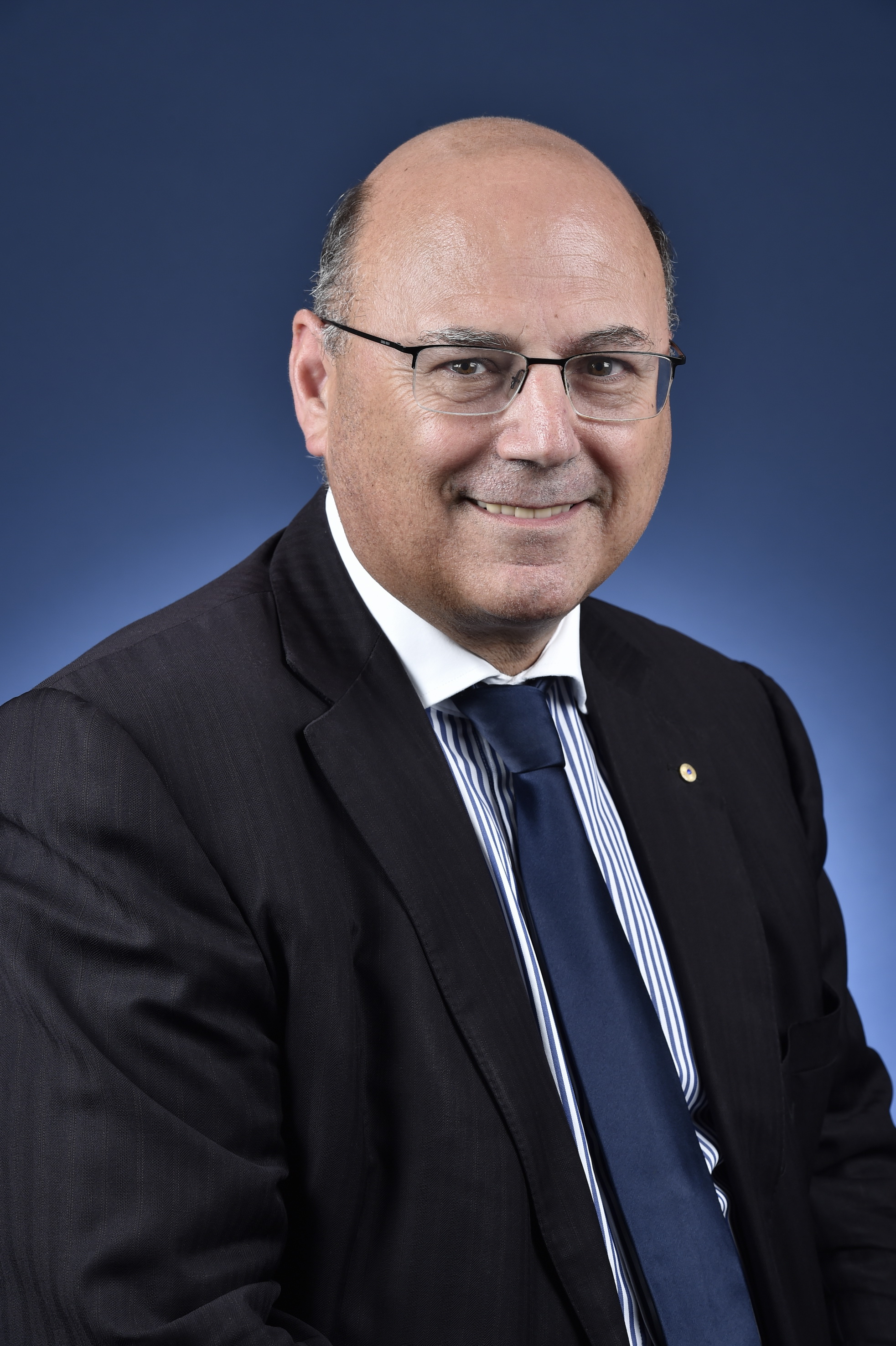 Responsible Minister
As at 30 June 2017, the responsible Minister for CSIRO was the Senator the Hon Arthur Sinodinos AO , Minister for Industry, Innovation and Science. Other responsible Ministers during 2016–17 were:
Under the SIR Act, the Minister has powers to:
add to the purposes for which CSIRO may carry out scientific research (SIR Act, section 9)
provide to the CSIRO Board, in writing, directions and guidelines with respect to the performance of the functions, or the exercise of the powers, of the Board or of the Organisation (SIR Act, section 13).
The Minister provides CSIRO with a Statement of Expectations and the Board responds with a Statement of Intent. The latest Statement of Expectations was provided by then Minister Hunt on 18 November 2016. CSIRO's responding Statement of Intent was provided to Minister Sinodinos on 1 May 2017.
These documents are available at: Statement of Expectations.
Ministerial directions and notifications
On 15 July 2014, the CSIRO Minister directed the CSIRO Board to apply the Australian Government Public Sector Workplace Bargaining Policy to Enterprise Bargaining Agreement negotiations in CSIRO. During 2016–17, CSIRO kept the Minister for Industry, Innovation and Science and the Minister for Finance informed through our Board and in accordance with section 19 of the PGPA Act.
Government engagement
Throughout 2016–17, CSIRO staff had regular meetings with ministers, parliamentarians and senior staff from relevant government departments to discuss their needs, share research activities and provide scientific information. They also received advice to inform policy development and program implementation and evaluation. We made eight submissions to parliamentary inquiries and our staff attended 14 inquiry hearings to provide information.
CSIRO Board
We are governed by a Board2, who are responsible to the Australian Government for the overall strategy, governance and performance of our organisation.
The Board comprises nine part-time, non-executive members including the Chairman and a full-time Chief Executive. At June 2017, there was one vacancy on the Board. All non-executive members are appointed by the Governor-General. The Chief Executive is appointed by the CSIRO Board, in consultation with the Minister.
In 2016–17 our Board operated in part through three standing committees:
Board Audit and Risk Committee
Board People, Health and Safety Committee
Board Science Excellence Committee.
On appointment, Board members receive a formal induction on the organisation and their duties. Members maintain their professional development and they participate in visits to CSIRO sites as well as governance and business briefings. In the pursuit of their duties, Board members may seek independent professional advice and have high-level access to CSIRO senior management.
Under its Charter and Operating Guidelines, the CSIRO Board reviews its performance, composition and skill base at regular intervals to ensure it is operating efficiently, effectively and with regard for the principles of good corporate governance. A review of Board performance is usually conducted at least every 18 months. In early 2017, the CSIRO Board conducted a governance review of the Board to benchmark itself against best practice and to identify any opportunities for improvement3.
Details of Board members, including qualifications and terms of appointment, are on page 82. Details of remuneration, membership of Board committees, attendance at meetings and related party directorships and associations are shown in the financial statements (Part 4).
CSIRO Executive Management
The Chief Executive conducts the affairs of the organisation in accordance with CSIRO's strategy, plans and policies approved by the Board as well as the Board Directions to the Chief Executive.
Our Chief Executive is supported by our Executive Team (ET). As a team and through their individual roles, the members lead, direct, coordinate and control CSIRO's operations and performance. Details of the members are on page 83. This year, and in accordance with the Executive Team Charter, the ET developed the Corporate Plan 2017–18, Budget and new Policy Framework (see page 78). The ET is assisted by two standing committees:
The Science, Strategy, Investment and Impact Committee (SICOM) supports the ET to direct and control the organisation's strategic science, capability, investment and impact planning.
The Major Transactions Committee (MTC) controls CSIRO's involvement in major transactions, and related matters and investments.
During 2016–17, SICOM met in session four times. The MTC held 15 meetings, including three out-of-session meetings. Our CSIRO Leadership Team of senior managers provides a forum for sharing and discussing issues relating to the management and future strategy for CSIRO.
Remuneration of Executives and staff earning above $200,001 per annum
From 2016–17, CSIRO, along with other Australian Government agencies, will provide greater transparency of senior executive and staff earnings above $200,001 per annum. The following tables outline annual reportable remuneration including gross payments, reportable fringe benefits, reportable employer superannuation, allowances, bonuses and at-risk salary components.
Table 3.1: Average annual reportable remuneration paid to substantive executives in 2016–17
Total remuneration
Executives (No)
Average Reportable Salary ($)
Average Contributed superannuation ($)
Average Allowances ($)
Average bonus paid ($)
Average Total remuneration ($)

$225,000 and less

-

-

-

-

-

-

$225,001 to $250,000

1

199,256

24,942

-

25,702

249,900

$250,001 to $275,000

5

219,505

24,813

-

20,190

264,508

$275,001 to $300,000

3

230,904

36,747

-

16,070

283,722

$300,001 to $325,000

1

275,310

38,808

-

-

314,118

$325,001 to $350,000

2

276,571

41,512

-

-

335,253

$350,001 to $375,000

1

292,926

50,931

-

24,480

368,337

$375,001 to $400,000

1

340,359

19,616

-

24,510

384,485

$400,001 to $425,000

1

388,394

19,616

-

16,781

424,791

-

-

-

-

-

-

-

$450,001 to $500,000

1

377,349

65,609

-

25,170

468,129

-

-

-

-

-

-

-

$625,001 to $650,000

1

520,920

90,572

-

24,600

636,092

-

-

-

-

-

-

-

$825,001 to $850,000

1

652,006

19,616

-

168,159

839,781

Total number of executives

18
Table 3.2: Average annual reportable remuneration paid to substantive staff earning above $200,001 in 2016–17
Total remuneration
Staff (no)
Average Reportable Salary ($)
Average Contributed superannuation ($)
Average Allowances ($)
Average bonus paid ($)
Average Total remuneration ($)

$200,001 to $225,000

95

178,959

30,060

-

3,192

212,211

$225,001 to $250,000

47

195,671

32,801

-

7,567

236,039

$250,001 to $275,000

24

216,528

33,552

-

8,498

258,578

$275,001 to $300,000

6

235,623

38,825

-

9,584

284,031

$300,001 to $325,000

7

268,568

35,361

-

10,531

314,460

$325,001 to $350,000

3

278,868

47,719

-

11,350

337,936

$350,001 to $375,000

3

279,166

43,404

-

39,017

361,587

Total number of substantive staff

185
Disclosure of interests and related entity transactions
Board members and the Chief Executive declare material interests in accordance with the SIR Act and PGPA Act. The Board Governance document contains processes for managing conflicts of interest including a requirement that members absent themselves from discussions and voting where a member has declared a material personal interest, or where a potential or actual conflict of interest or duty arises.
In 2016–17, the Board considered the following transactions where a Board member was also a director on the entity involved in the transaction:
The Board noted Chairman's declaration of interest as Chair on NSW Jobs for the Future Board and agreed that David Thodey would be excluded from the decisions for this item and the Deputy Chair would chair the meeting for this item.
Board 200 Item 3.1c Innovation Fund – (update on Innovation Fund including 'draft' thesis of the Investment Mandate): Dr Michele Allan is excluded from any decisions on Innovation Fund given her role on the ISA Board
Board 201 Item 3.2 Innovation Fund – Dr Michele Allan is excluded from decision given her role on the ISA Board
Board 202 Item 3.3 Innovation Fund – Dr Michele Allan did not receive a copy of the paper and was absent from Board discussion
There have been 206 transactions involving entities related to CSIRO above $10,000 which came to a total combined value of $22.9 million.
Planning and monitoring performance
In accordance with the requirements of the PGPA Act, our Corporate Plan 2016–17 set out the broad objectives to be achieved by 2020, the key activities we committed to carry out, the resources allocated to them, and details how achievement is to be measured. Specifically, it included the annual delivery targets set by our ET and agreed by our Board for the financial year, in the form of strategy KPIs. An assessment of our performance against this year's KPIs is on pages 17–18.
To ensure we remain on track, our ET and Board receive regular updates on how we are performing against the plan, the KPIs, the budget and other internal performance indicators. In addition, our Research Business Units are periodically reviewed by panels chaired by independent experts, who assess the strength of our capability as well as the relevance and impact of our research. No Business Unit reviews were undertaken in 2016–17. Commencement of reviews has been delayed to accommodate the availability of external panel members and movement of staff in Business Unit leadership teams. The first review will be undertaken in August 2017. However, an independent all-of-CSIRO value assessment was undertaken in 2016–17 to assess the economic, environmental and social impacts resulting from CSIRO activities (see page 19).
Risk management
CSIRO is committed to effectively identifying and managing risk as a vital part of successfully capturing the opportunities created through scientific research and delivering on our purpose as an organisation. CSIRO undertakes research activities that involve challenging and highly technical science. This inherently carries a significant level of risk. As such, we actively identify, monitor and manage strategic and operational risks that may impede our research activities or pose risks to our people, brand, commercial viability, relationships, operations or the environments in which we operate.
CSIRO manages risk at all levels of the organisation and it is the responsibility of all our people. Risk represents one of five organisational policy statements and is supported by our risk standards, procedures and guidelines.
The 'EY Review Of CSIRO's Science Prioritisation and Implementation (SPI) Process' made a series of observations and recommendations across a broad range of areas including the application of the Risk and Crisis Management Frameworks. Recommendations from this review related to better integration of the existing Risk Management Framework into the SPI process, improving risk management practice and culture and clearer application and understanding of the triggers that warrant invoking the Crisis Management Framework. All recommendations have been implemented.
CSIRO's Organisational Risk Profile is updated annually to reflect our main strategic and operational risks in alignment with our strategy. It articulates how CSIRO manages its key risks at an enterprise level. In 2016, the Organisational Risk Profile was endorsed at the August Board Audit and Risk Committee meeting and was formally approved by the Board in September 2016. Updates to the profile are reported through to the ET and Board on a monthly basis. Key risk activities are regularly reported through to the Board Audit and Risk Committee. An Issues Management Team, comprised of business unit and functional leaders, convenes each week to identify, assess and manage issues that have organisational importance. CSIRO's Situation Management Framework supports the management of issues.
General insurance, including General Liability and Professional Indemnity Insurance, is provided through Comcover. CSIRO's worker's compensation liability is covered through a Comcare premium.
Advisory mechanisms
Our Advisory Committees provide advice on our longer-term strategic directions and research and development priorities and on how we can meet the research, technical and business needs of customers and communities. The committees meet at least twice a year, or more regularly if required. The advice provided by these committees relates to the effectiveness of our businesses to achieve their goals. The committees comprise of representatives from industry, government, non-government organisations and other stakeholders.
In 2016–17, the Board established the CSIRO Board Science Excellence Committee. The role of the committee is to assist the Board to oversee, monitor and endorse the implementation of CSIRO's strategic plans with respect to maintaining and growing our scientific excellence, its connection to impact delivery, and our role as innovation catalyst in the national innovation system.
Policies, princples and procedures
The CSIRO Policy Framework comprises policies, principles and procedures. In 2016, the CSIRO Board approved a change to the Policy Framework to better support the CSIRO Strategy 2020 and streamline the available information for use by CSIRO officers. The new framework replaces policies, standards, procedures, and will be progressively implemented in 2016–17. The framework is supported by the CSIRO Delegations and Authorities Framework.
The policy statements4, approved by our Board, cover our commitment in relation to:
Science and Delivery
People
Governance
Risk
Health, Safety and Environmental Sustainability
Freedom to Conduct CSIRO Research and Technology Transfer.
All policy statements are reviewed annually to ensure they clearly articulate current CSIRO commitments.
During 2016–17 the following standards and procedures were introduced or amended.
Standards
Procedures
Access Control and Visitor Management
Allowances – AAHL Specific Conditions Allowance
Allowances – Enhanced Responsibilities Allowance
Allowances – Field Work Allowance
Allowances – Living Allowance
Allowances – Motor Vehicle Allowance
Animal Welfare
Appointment and Employment – Casual Employment
Appointment and Employment – Probation
Attendance for Work – Part Time Employment and Job Sharing
Attendance for Work – Public Holidays
Bank Guarantees
Commercial Contracts
CSIRO Delegations and Authorities Manual
CSIRO Information Security
Electrical Safety
Ethical Conduct in Human Research
Grievances and Appeals – Grievances
HSE Inductions
HSE Risk Management
Injury Management and Rehabilitation
Leaving CSIRO – Death of a Staff Member
Leaving CSIRO – Resignation
Legal Advice
Memberships
Mobile Devices
Mobility of Staff – International Assignments
Participating in a CRC
Pay and Benefits – Debt Repayment from Salary
Pay and Benefits – Overtime
Pay and Benefits – Superannuation
PC Fleet Management
Plant HSE Management
Print & Image Services
Promotion and Rewards – Senior Staff Rewards
Promotion and Rewards – Accelerated Advancement
Promotion and Rewards – Merit (in situ) Promotion
Promotion and Rewards – Performance and Development Steps
Promotion and Rewards – Performance Cash Rewards
Promotion and Rewards – Recognition (Non cash) Rewards Procedure
Promotion and Rewards – Term Promotion
Purchase and Use of Books and Information Resources
Relocation – Inter-city Relocation
Sanctions
Sponsorship
Travel
Use and Management of Email
Web Management
Work and Training Schemes – Industrial Traineeships
Work and Training Schemes – Post Retirement Research Fellowships
Work and Training Schemes – Postgraduate Studentships
Work and Training Schemes – Visitors
Guidelines
Appearing as an expert witness
Contact Reporting Scheme
CRC Bid Negotiation
CRC Engagement Office
CRC Participation
CSIRO Event Security
Duress Alarm and Response
Hazardous Substances Safety
Laboratory Safety
Personal use of social media
Pricing framework guideline
Risk
Transaction execution guidelines co-investment projects
Transaction execution guidelines – full cost consulting
Transaction execution guidelines – Joint Ventures and centres
Transaction execution guidelines – relationship arrangements
Transaction execution guidelines – research alliances
Ethics and the Code of Conduct
The CSIRO Code of Conduct sets out the standard of behaviour expected of CSIRO staff and others working in the organisation. All staff members and CSIRO affiliates are required to undertake training on the Code including on commencement with CSIRO.
Ethical conduct is a priority for CSIRO and we have procedures for Ethical Conduct in Human Research, and Animal Welfare regarding the care and use of animals in scientific research. Our practices comply with national codes and relevant state and national legislative requirements. CSIRO operates two human research ethics committees to cover its social and interdisciplinary science and health- and medical-related research. These committees review about 245 new projects each year and provide ongoing monitoring and support for over 435 active projects at any given time. The committees provide independent, expert advice regarding appropriate engagement of people and communities in research. They ensure the effective management of issues such as privacy, informed consent and managing risks and benefits flowing from research.
CSIRO operates five Animal Research Ethics Committees (AECs) that review CSIRO use of animals in research. This covers a range of fields including wildlife conservation, farm animal production, nutrition, disease control and prevention and human health. Approximately 130 new projects are reviewed each year. AECs also play an active role in monitoring the care and wellbeing of animals during any research and ensure CSIRO's compliance with all regulatory requirements. Ongoing support and monitoring is provided for over 210 projects at any given time.
During 2016–17, the process of integrating the support and governance arrangements for CSIRO's animal ethics from across several Business Units to a centralised support function continued. This process will be completed in 2017–18. The North Ryde Animal Ethics Committee ceased operations in February 2017 due to the closure of the animal facility at that site. Functions for the Western Australia-based Floreat Animal Ethics Committee were integrated into the CSIRO Wildlife and Large Animal Ethics Committee, which is registered in all states and territories. The centralised ethics function is located with the Science Impact and Policy Group in Enterprise Support Services. This shift has provided improved levels of service delivery and support for CSIRO AECs and research staff, as well as a consistent approach to regulatory compliance and project oversight. The creation of a new Animal Welfare Officer role within the ethics function also provides organisation-wide support for best practice in animal care.
Internal controls
Assurances about our financial state of affairs, compliance and control environment are provided through a range of processes, including the role of the Internal Audit, Risk, Legal, Fraud Control and Security units; system design and monitoring; compliance reporting by senior managers; and the operation of the CSIRO Public Interest Disclosure Scheme.
From a fraud-control perspective, and as a corporate Commonwealth entity, CSIRO complies with the PGPA Act, which is underpinned by the Commonwealth Fraud Control Framework 2014. We updated the Fraud Risk Assessment and Fraud Control Plan in late 2016 and the Fraud Control Team continue to review and update CSIRO's Fraud Risk, Governance and Fraud Control strategies. During 2016–17, there were eight instances of suspected fraud reported to or identified by the Fraud Control Team. None of these were substantiated as fraud. During 2016–17, CSIRO Security Teams implemented an enterprise security program to assess applicability and implement strategies and controls in line with the Australian Government Protective Security Policy Framework and the Information Security Manual. The progress is being overseen by the CSIRO Security Committee and Security Executive, who endorse all changes to the security governance and risk mitigation strategies within CSIRO.
Reviews by outside bodies
External audit is provided by the Australian National Audit Office.
The Senate Standing Committees on Economics examines the operations of CSIRO following the Federal Budget, the tabling of the CSIRO Annual Report and the introduction to Parliament of the additional Appropriation Bills. This year, CSIRO senior executives appeared before the Committee on three occasions and responded to all questions on notice. The Committee reviewed the Annual Report 2015–16, noting it considered the annual report to be satisfactory.
On 3 April 2017, the Government's response to an interim report of the Senate Select Committee into the Scrutiny of Government Budget Measures concerning the 'potential ramifications of proposed cuts to the CSIRO' was tabled. In tabling its response, the Government noted all five of the Committee's recommendations.
Judicial decisions
During 2016–17, there were no judicial decisions or decisions of administrative tribunals that have had, or may have, a significant effect on the operations of CSIRO.
Notes
Further information about our operating model can be found at: Operating model.
The Board Charter and membership profiles are at: Minister and Board.
The outcomes from this assessment are internal to CSIRO and not for public release.
Our policy statements are available at: Our core policies.