On behalf of the CSIRO Board, I am pleased to present our Corporate Plan 2018–19, which covers the period 2018-19 to 2021-22, as required under s35 (1) (a) of the Public Governance, Performance and Accountability Act 2013 .
The plan is also aligned with the Science and Industry Research Act 1949 and CSIRO outcome statement, programs and performance information presented in the Industry, Innovation and Science's Portfolio Budget Statements 2018-19.
David Thodey
Chairman of the Board
July 2018
Chairman of the Board Foreword
Breakthroughs in science and technology have always been essential to our future national prosperity. They allow us to improve the lives of hopefully all Australians every day, and enable us, as a nation, to advance further. As Australia's national science agency, CSIRO seeks to lift the bar each year to solve our nation's greatest challenges through a focus on environment, society, and good financial management. We take our role as the largest publicly-funded science and research agency very seriously – and we strive to make a difference every day.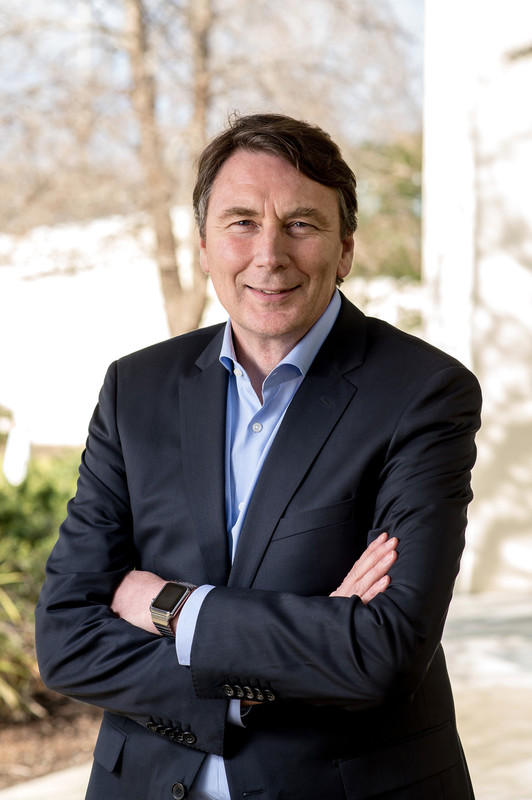 CSIRO's 2018–19 Corporate Plan is our key strategic planning document, setting out both our ambitions and our measures of success as we collaborate with industry, government, universities and the community to turn world-class science into high-impact solutions. Our corporate plan is both an operational charter as well as a working tool, as we implement the first year of a rolling strategy approach to our planning, creating new opportunities for our people and partners to share in shaping our priorities.
For over 100 years, CSIRO has sought to shape and re-shape Australia's major industries, environment and society by performing world-class research at the nexus of disruption and opportunity. Work from previous decades still resonates today: from developing world-class cotton breeds to grow in our landscape in a globally competitive industry; to harnessing the power of radio physics to invent Australia's first computer, then the world's first WiFi, and now part of Australia's leading digital network at CSIRO's Data61 where we work on data analytics and Artificial Intelligence. Our Corporate Plan sets out our ambition and commitment to be a healthy and sustainable organisation, so we can protect legacies like these and harness their expertise for today's challenges.
Today CSIRO draws on our multidisciplinary expertise to tackle increasingly complex challenges and secure Australia's future prosperity. We will measure our success through traditional metrics like citation rates, triple-bottom line impacts, and public perception, but we will also set ourselves new goals that reflect our national opportunities, like growing the pipeline of investable propositions from the CSIRO Innovation Fund, managed by Main Sequence Ventures, and customer satisfaction from our partners and participants in the ON accelerator to fund new companies. In recent years we've delivered strong results against each of these targets, and expect to grow their impact through the period of the corporate plan.To ensure we continue to deliver these results into the future, as a nation we must continue to develop our skills in science, technology, engineering and mathematics (STEM). CSIRO continues to conduct outreach programs, educating and inspiring students around the country, and will continue to play this critical role. CSIRO is supporting the vision laid out in the Innovation and Science Australia (ISA) 2030 Report, delivering on national missions. Ambitious campaigns like restoring the Great Barrier Reef, designing our future cities, and realising the potential of Artificial Intelligence while ensuring jobs for all Australians will apply world-class scientific rigour and solutions to give our country a global advantage.
CSIRO will continue to aspire to tackle the challenges that matter most to Australians. By partnering with government, industry, universities and small businesses, we are seeking to deliver on our commitment to secure our national prosperity and success into the future.
David Thodey
Chairman of the Board
July 2018
Chief Executive's Foreword
The power of purpose
CSIRO is Australia's national science agency, with experts in science, engineering, and technology across 57 sites globally united by our common purpose – to solve Australia's greatest challenges through innovative science and technology. Australia is a great nation of scientific inventors and adopters of innovation from across the seas, but for the opportunity before us, we are relatively poor creators of new value from innovation or science. In the digital age, value is often created through efficiency, which can eliminate jobs, but in innovation economies these jobs are replaced by new jobs and growth for the future. This is Australia's innovation dilemma – and through our corporate plan, we set the course for overcoming it.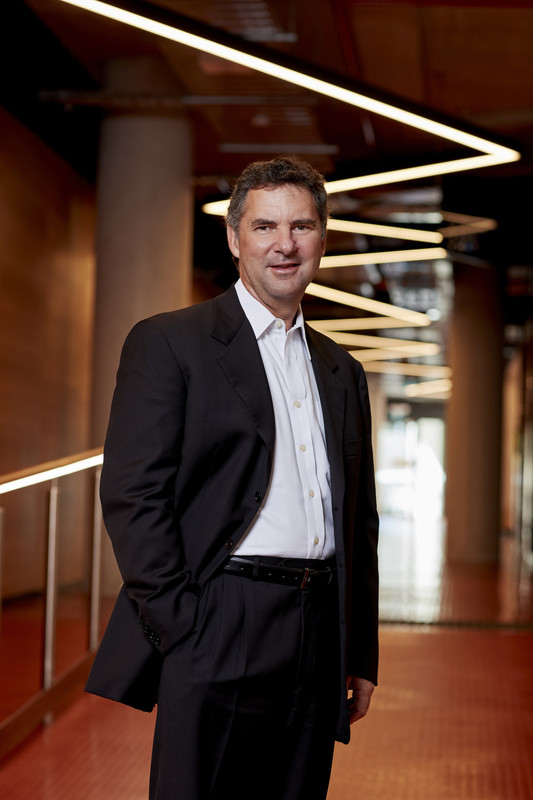 Our people are our most valuable asset, and this plan lays out our transition to a new 'rolling strategy process' to better draw on the expertise of our people and partners at regular points during our planning cycle. By creating more regular and responsive engagement, our plan will evolve with our people and partners, and respond to a rapidly changing world. We will also continue to make CSIRO a great place for our people to do their best work. Staff engagements, like strategy-focused employee events (called CSIRO Connect), safety-focused days (called HS-Me Day), and our diversity and inclusion programs (such as Science in Australia Gender Equity – SAGE), will continue to demonstrate our commitment to a healthy, sustainable, and growing organisation.
Our science and technology expertise is informed by our own market insights, and directed through our industry-aligned business units and our forward-looking future science platforms. Our breakthrough innovation solves some of Australia's greatest challenges while growing our national competitiveness. To ignite the spirit of entrepreneurship across the Australian research sector, and boost our ability as a nation to take science from benchtop to beta and into the hands of the people it can truly benefit, our ON accelerator will continue to graduate more teams as it expands its footprint, and maintain outstanding advocacy. To strengthen the appetite of the Australian investment community in deep science and technology, the CSIRO Innovation Fund, managed by Main Sequence Ventures (MSV), will continue to grow its pipeline of investable propositions.Together, ON and MSV expand the role of CSIRO to support innovation at all stages of its creation and position them to seize opportunities offered by a shifting global market.
Shifting the needle on Australia's innovation dilemma is a huge goal. We might even call it a moonshot. But the depth of our partnerships and breadth of our work has always enabled CSIRO to deliver complex, ambitious and ground-breaking work. The Innovation and Science Australia (ISA) Report outlined possible 'national missions', two of which we've invested in supporting through our 'future science platforms' program: Hydrogen Energy Systems and Precision Health. We will also continue to pursue solutions to multifaceted challenges like restoring the Great Barrier Reef, modelling our future cities, and harnessing the potential of Artificial Intelligence. National missions don't just call for science and technology solutions, they inspire our next generation of science pioneers, which we will continue to support further through our range of outreach programs.
Solving Australia's greatest challenges through science and technology has never been more important – for our quality of life, for the economic health of our nation, and for our contribution to Australia's globally competitive place in the world. As you read through our corporate plan, we hope you'll take pride in our ambition, note the big science and great challenges we're tackling, and rest assured that we've been solving the impossible for 100 years, but our best years are still ahead of us.
Dr Larry Marshall
Chief Executive
July 2018