CSIRO's RNA interference (RNAi) technology is an effective tool to reduce or silence gene expression in plants and animals.
This opportunity is for
The RNAi gene silencing technology can be applied in a range of industries including:
Agriculture
Pharmaceuticals and therapeutics for humans and animals
Research.
We're now seeking companies who wish to license our RNAi technology to apply it in their own business.
Our RNAi interference technology can be used to:
Create advanced pharmaceuticals
Identify important traits in plants or animals, and control how they are expressed
Develop new traits in plants or animals
Develop potent therapeutics
Develop novel transgenic animal models
Enable directed breeding and diagnostics development
Research whole-genome and functional genomics.
CSIRO is working in partnership with commercial and academic collaborators to develop specific applications for RNAi. So far, RNAi gene silencing has been successfully applied to: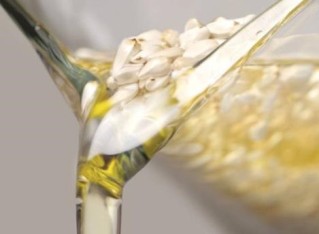 Plant breeding
Plant disease resistance
Biopharmaceuticals.
RNAi technology has broad applications, so we're open to companies who want to apply this technology in their own R&D, or to develop, market and sell products incorporating RNAi.
In parallel, our scientists continue to innovate and develop new tools, technologies and techniques to improve RNAi delivery, potency and ease of use.
Interested in applying or licensing this innovation?
We seek partners who can apply our solutions to their business or industry.