We worked with Australian industry, government and researchers to identify major growth opportunities for Australian manufacturing, as well as what we need to do to ensure a prosperous future.
The challenge
Transforming the manufacturing industry
Global manufacturing has been in a state of transition for decades. This has resulted in many Australian industries experiencing contraction and finding it difficult to break out of a survival mentality. Australian manufacturers need to dramatically shift the way they operate and the products and services they provide to position themselves for sustainable competitiveness.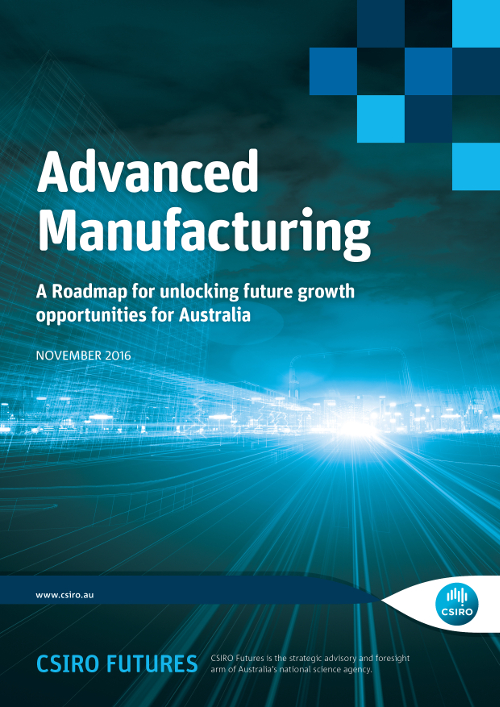 Our response
Identifying industry opportunities
In considering Australia's competitive position in this rapidly changing global market, three broad opportunity themes have been identified – customised high-margin solutions, sustainable manufacturing and selling services. Each theme provides opportunities across manufacturing industries and value chains that will support Australia's transition towards a highly integrated, collaborative and export-focused ecosystem.
Opportunities were developed through extensive industry consultation, with support from government, education and research stakeholders.
The results
A roadmap for the future
The report discusses ways that Australian manufacturing can transition to a more competitive future over the next two decades, including specific actions for manufacturers and their supporting ecosystems. These include key science and technology developments as well as critical business changes such as a greater focus on global markets, investing in new skills and improved culture and collaboration models.
In an increasingly competitive global landscape, continual improvement and investment in R&D is the only way to remain competitive.
Download the report
Executive summary
Full report
Interested in this solution for your organisation?
We offer services and contract-based research to clients in business, industry and government.