The Future of Health report provides a vision and plan for how Australia can shift focus away from illness treatment and towards the management of health and wellbeing.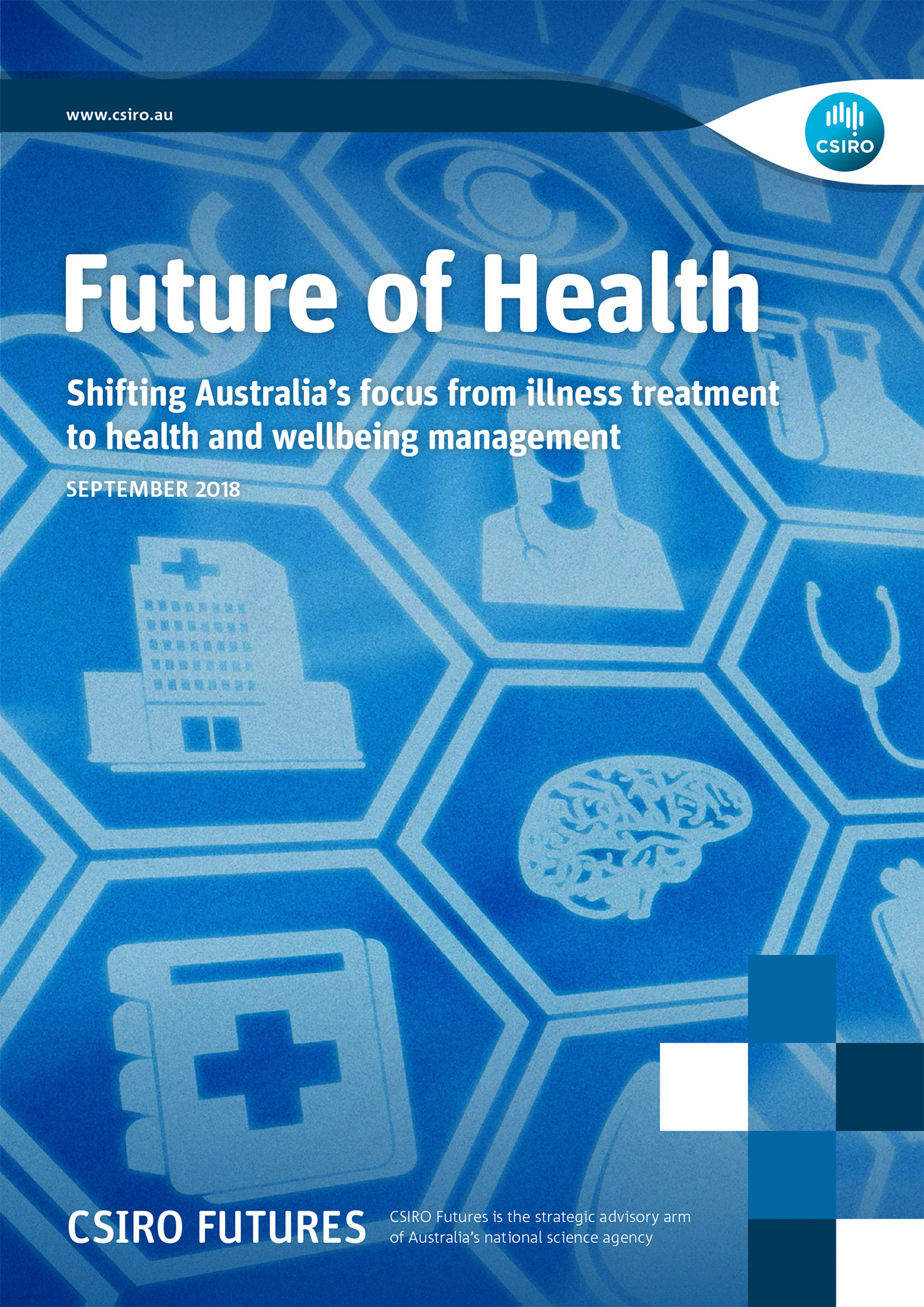 CSIRO has undertaken a highly consultative process to develop this report which aims to shape future investments in the health system. This report was informed by the views of over 30 organisations from all sides of health, including government, health insurers, educators, researchers, and professional bodies.
Imperative for change
Australians rank amongst the healthiest in the world, largely due to the high standard of living, education, and healthcare accessibility. However, the nation's strong average health outcomes hide a few alarming facts.
Australians spend on average 11 years in ill health – the highest among OECD countries
63 per cent (over 11 million) of adult Australians are considered overweight or obese
there is a 10-year life expectancy gap between the health of non-Indigenous Australians and Aboriginal and Torres Strait Islander peoples
60 per cent of the adult population have low levels of health literacy.
A vision for Australia's health sector
Value will be rewarded over volume, consumers will be empowered and viewed as a valuable health resource, humanity and relationships will be essential elements of care, and technology will be used to decrease costs and increase access to care.
Enabling the shift
Digital technologies could assist many of the necessary changes – complementing the role of health professionals and providing consumers with greater autonomy in their health and wellbeing management. However the sector will also need to consider how to facilitate greater uptake of novel and effective health solutions; how to provide health professionals and organisations with the necessary support required to successfully navigate change; the system changes required to securely unlock value from the growing volume of personal health information being generated; and opportunities for divesting away from obsolete or lower value health solutions.
Five key enablers are discussed in this report:
empowering consumers
addressing health inequity
unlocking the value of digitised data
supporting integrated and precision health solutions
integrating with the global sector.
Download the Future of Health report
Do business with us
We partner with small and large companies, government and industry in Australia and around the world.