We have a formidable track record when it comes to turning world class research into globally adopted commercial opportunities – and we've got an exciting list of innovations planned for the next decade.
Australia's largest patent holder
With more than 1,854 patents, we're Australia's largest patent holder. We're ranked the 25th largest PCT (Patent Coorporation Treaty) patent application filer amongst government and research institutions worldwide in 2014, 30 per cent of which are collaborations.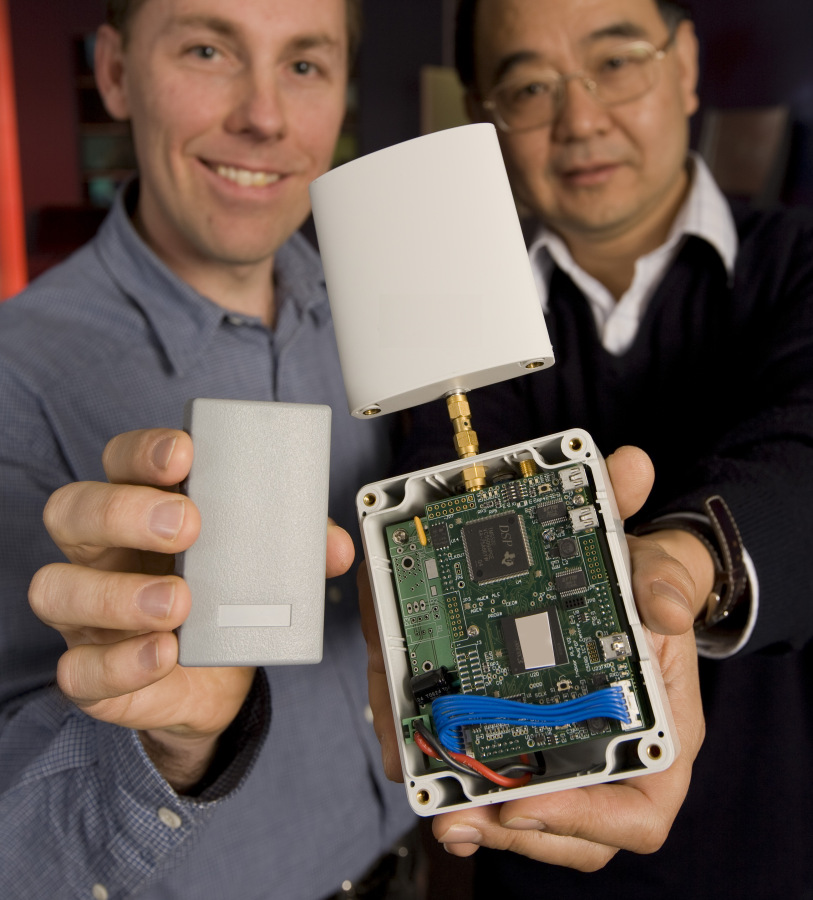 This ever-increasing wealth of intellectual property is a vast source of commercial opportunity and has resulted in over 150 spin-off companies to date, worth $1 billion in market capitalisation, with many more to come.
You can see a lengthy list of our spin-off companies on CSIROpedia.
We license one third of all our IP assets to about 290 different entities, both local and international, resulting in over 300 unique licenses, most to Australian companies.
See more in a selection of active opportunities to license our technology.
On the world stage
Our work is recognised at the global frontier of science, technology and innovation, where we both contribute to cutting edge research and access new markets for Australian innovation.
As part of our 2020 Strategy, we are focused on accelerating our overall rates of international engagement, operations and collaboration where there is a higher potential impact value return to Australia than available domestically.
We have also prioritised three key regions – China, Chile and the US – for sustained presence and development where there is clear intersection with our impact objectives and sustainable business opportunities.
We have over 3,600 individual patents (granted or pending) and related IP in over 80 different countries as at 17 February 2016.
We have 314 trademarks worldwide, in places such as Australia, Argentina, Benelux, Canada, Germany, Denmark, France, UK, NZ, Sweden, Uruguay, Europe, Japan, USA, Indonesia, China, Russia, Ukraine, Brazil, India and South Africa.
Joint publications with other countries is also a measure of international collaboration. Our top international collaborating partners in 2014 were the USA (512 publications), UK (318), China (311), Germany (201), France (176), Canada (135), Japan (95), the Netherlands (87), New Zealand (82) and Italy (78).
We work with foreign governments, small to large companies, multi-nationals, international foundations and leading scientific institutions. We're also a part of the Global Research Alliance

with peer research organisations Battelle (USA), CSIR (India), DTI (Denmark), Fraunhofer (Germany), Sirim Berhad (Malaysia), TNO (Netherlands) and VTT (Finland).
You can find out more about the work we do in major global regions on our International Collaboration page and our International collaboration map.
What's next?
At CSIRO we do the extraordinary every day. We innovate for tomorrow while delivering impact today – for our customers, all Australians and the world.
Our innovations contribute billions of dollars to the Australian economy every year. We are Australia's catalyst for innovation and a global force in transforming imagination into reality.
Everything we do is focused on creating measurable economic, environmental and social impact that betters our world and Australia's place in it.
Here's a taste of what we're aiming for next:
2018:
Cybernose platform
Ngara technology
Breath disease diagnosis
Adaptation Hotspot Map
Low emission coal technologies
2020:
Unlocking oil and gas resources
Alzheimer prognostic platform
High tonnage ore sorting
National marine carbon models
Digitally enabled health system
2024
Telehealth monitoring
Carbon capture technologies
Secure food supply chains
Flexible electronics
Bio-terrorism models
2026
Oral rehydration formulation
Personalised retirement benefit products
Conservation policy and adaptation actions
New bowel cancer test
National minerals strategy
Interested in helping us further this research?
We seek research collaborators with complementary skills so we can work together for stronger results.