Agriculture of the future will be digitally integrated at all stages of production, from understanding genetics to transport logistics. We are using our expertise in digital innovation and agriculture to improve decision making for farmers, agribusiness, policy-makers and researchers.
The challenge
Transforming agriculture for the future
The world is becoming ever more connected through digital technology. Smart devices are getting smaller, faster and cheaper. Medical and defence industries have been taking advantage of this digital innovation to address challenges in their sector. Similarly, smart digital services have the potential to help the agricultural industry meet its productivity and sustainability challenges.
While computing and sensor technologies have been used on Australian farms for the last two decades, adoption has been uneven and the full potential unrealised.
The curse of 'too much information' has proved challenging especially in the genomics space where we can sequence entire genomes in a matter of days but have years of analysis ahead to fully comprehend the data generated. This also means the latent value of the data is unrealised.
Risk and uncertainty is unfortunately increasing. Climate change, energy costs, availability of skilled labour and market volatility all add up, constraining decision-making for farmers and policy-makers alike.
With the internet comes increased access to information. Information technology enables consumers to selectively access, share and validate products along the entire supply chain, increasing demands on sustainability, compliance, traceability and product differentiation.
Most sectors of agriculture are interested in these technologies because of the benefits they can potentially provide in an increasingly complex and volatile decision-making environment, and where developments in automation can overcome constraints of labour scarcity and expense.
Digital agriculture has the potential to radically redefine the role of farmers and the management of large parts of the agricultural landscape.
Our response
Smart solutions for modern farming problems
'Digital agriculture' includes activities such as the development, testing and deployment of information and communication technologies (including informatics) for agricultural research, development and delivery.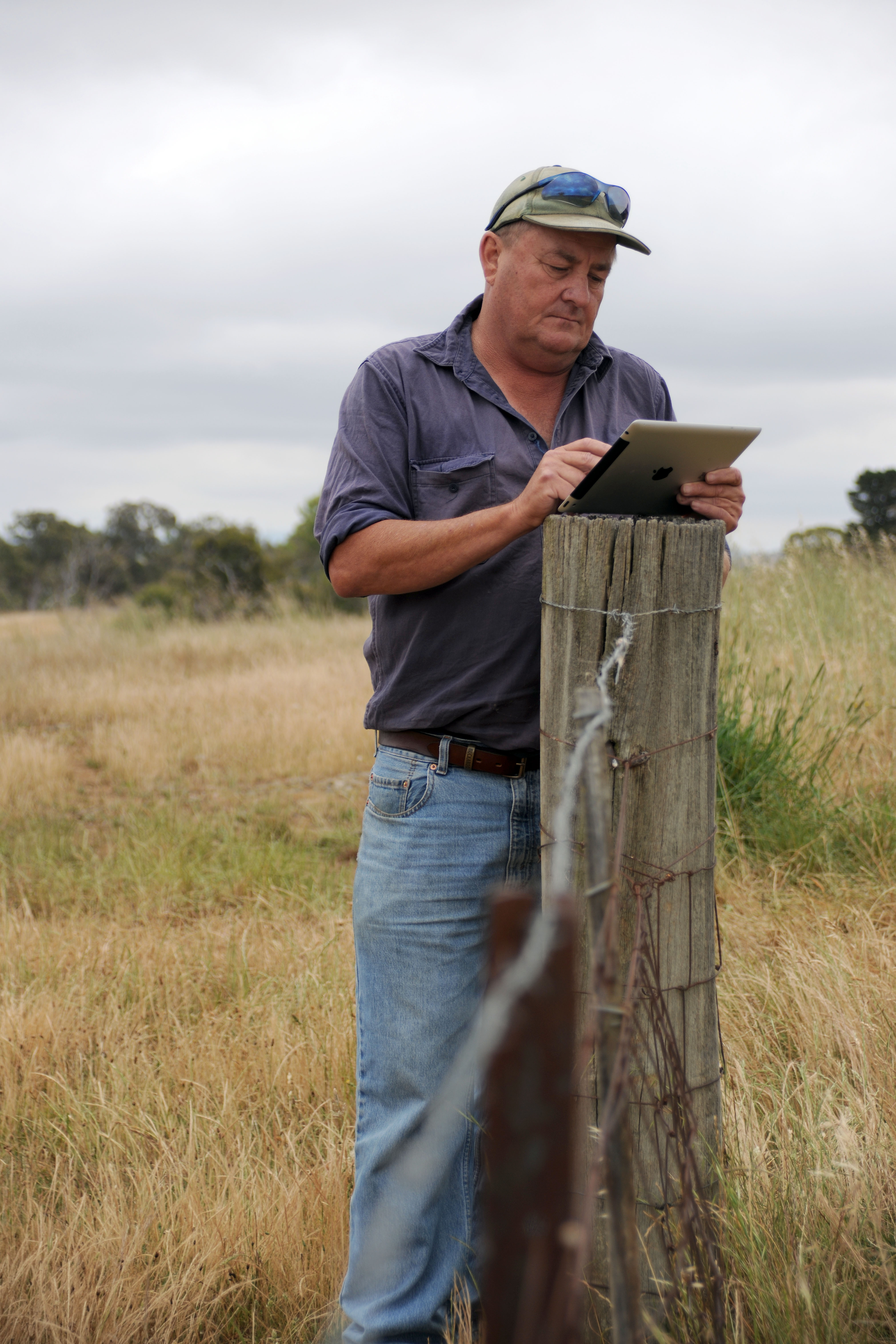 As the national science agency, and Australia's largest agricultural research organisation, we are combining our expertise in data and digital technologies with our agricultural knowledge and experience. Our digital agriculture research combines the disciplines of phenomics, software engineering, data analytics, precision agriculture, and farm systems management. Our focus is on research and development that has general applicability across industries and domains.
For example, we are adapting and applying sensor systems that can cheaply and accurately monitor the state of plants, animals and soils. The data generated from such a system would assist a farmer to precisely manage their inputs in order to maximise production in the most cost effective and sustainable way.
It is also important that we develop information systems which can ingest, process, summarise and analyse data streams generated by multiple sensor systems and other data sources. For example, integrated systems to forecast crop yield at paddock, farm, district and national scales.
We are also working on novel modes of delivering data, information and knowledge to decision makers, including in real time and in situ. For example, we are adapting our computer decision support models that are used by hundreds of farmers and advisors across Australia so that they can be used on mobile devices in the field and with updates from sensor information on the spot.
Interested in helping us further this research?
We seek research collaborators with complementary skills so we can work together for stronger results.