Australian cotton has the highest yields in the world, and 100 per cent of it is currently grown from CSIRO varieties – we've released 113 since 1984.
The challenge
Making Australian cotton competitive in a global market
As one of the top four cotton exporters globally, Australia competes in a heavily subsidised international market. Cotton crops are regularly threatened by weather extremes and disease and can be devastated by insect pests.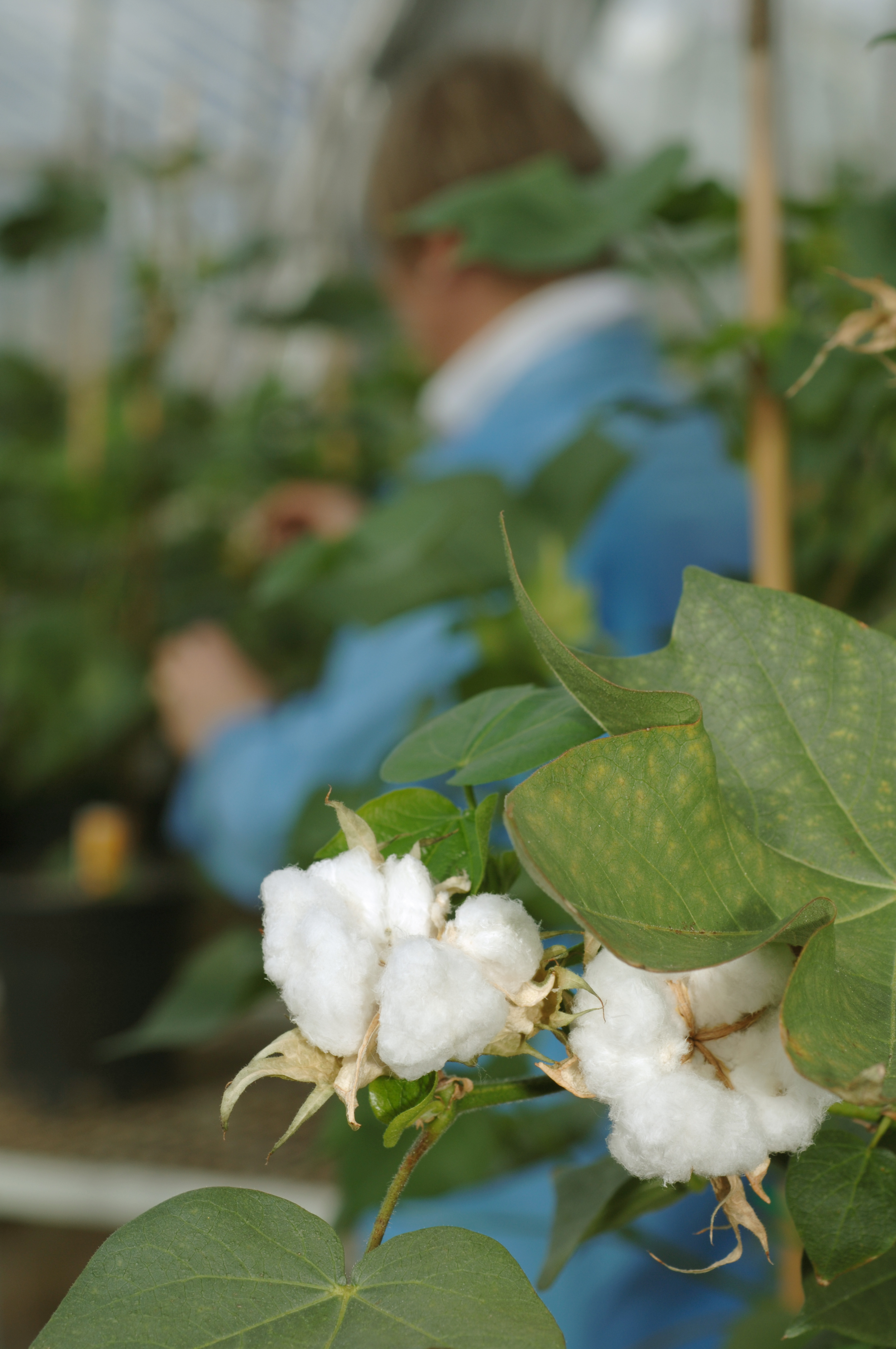 To survive and thrive, Australian cotton farmers need higher yields and lower production costs, as well as in-built protection from pests like the Helicoverpa larvae.
Since our very first release of Sicot 1, CSIRO has worked hard to give Australia the world's highest yielding cotton as well as breeding plants with disease resistance and regional adaptation. Our next challenge is to continue improving yield while maintaining or improving disease resistance and fibre quality.
Our response
High-performing cotton varieties for yield and sustainability
CSIRO has been developing cotton varieties since 1984. These varieties have underpinned the success of Australia's cotton industry; increasing productivity by more than $5 billion, reducing insecticide use by 85 per cent and cutting herbicide use by 52 per cent. Australian cotton is also the most water efficient in the world.
Cotton was the first agricultural industry in Australia to adopt genetically modified traits for insect and herbicide tolerance, and CSIRO has worked closely with international agribusiness companies like Monsanto to breed those traits into high-yielding and high-quality varieties that are now used throughout the industry.
Our cotton breeding research is currently supported by the Cotton Breeding Australia (CBA) Joint Venture between CSIRO and Cotton Seed Distributors (CSD). The Cotton Research and Development Corporation (CRDC) previously provided funding up until 2007.
In 2017 CSD, the only company that supplies cotton seed to Australian cotton growers, celebrated their 50th anniversary. CSD put together this video to highlight the important partnership with CSIRO to develop and market cotton that benefits growers' bottom line and is good for the environment and for rural communities.
The results
30 years of cotton breeding and 100 varieties underpinning a $2.5 billion industry
To date, we have released 113 cotton varieties, including varieties with high yield and broad adaptation in Sicot 74BRF and specialist varieties such as Siokra 24BRF (dryland systems) and Sicala 340BRF (premium quality).
Our latest variety, Sicot 75BRF, released in 2013, combines the best traits of its predecessors. It is high-yielding, produces excellent quality fibre and has outstanding resistance to disease. It is with innovations like these that CSIRO has helped cotton to become Australia's third-largest agricultural export and to create a more profitable, environmentally-friendly Australian cotton industry.
Do business with us to help your organisation thrive
We partner with small and large companies, government and industry in Australia and around the world.