We are working with partners in Queensland to develop, test and demonstrate technology that can monitor and collect data about how cattle properties are running.
The challenge
Better tools for on farm decision making
We are working with partners in Queensland to develop, test and demonstrate technology that can monitor how cattle properties are running. The project team is building a 'one-stop-shop' online dashboard to enable farmers to access information about their farms remotely, integrate it with know how from outside the farm, all with the aim of improving their decisions.
The Digital Homestead project aims to evaluate and demonstrate technologies that enable better decision making on farms, leading to improved productivity and profitability. This includes, for example, forward planning and management of feed, reproduction and preparing livestock for market, including: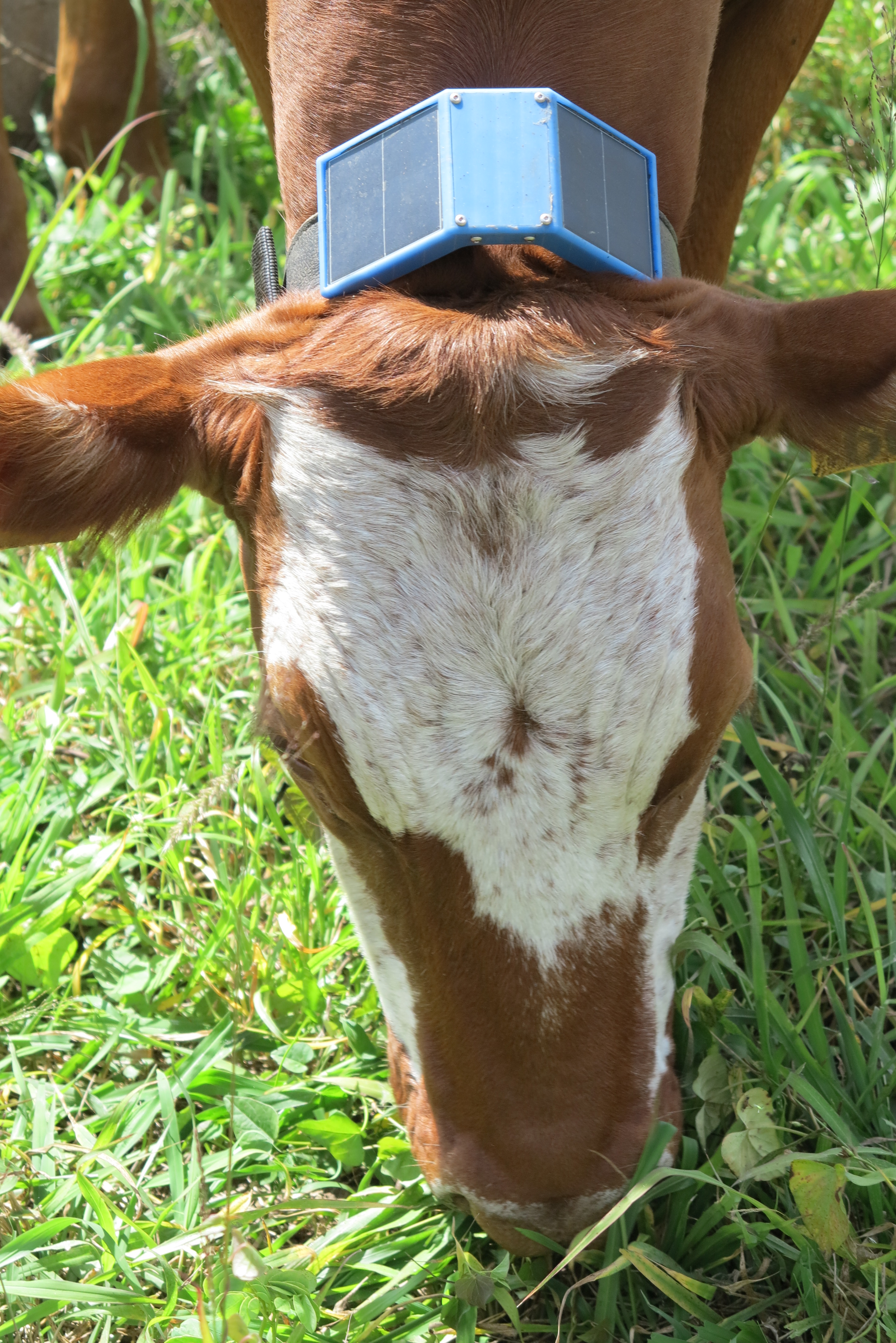 Developing livestock monitoring solutions including:

Establishing an in-field system for weighing livestock
Exploring ways to monitor body condition
Developing an in-field system for monitoring animal location and behaviour (for example, through collars)

Developing pasture monitoring solutions including scoping potential technology such as proximal and remote sensing
Understanding interactions between cattle and their environment (for example, location, grazing behaviour, weigh-station measurements)
Producing a dashboard to enable farmers to access and use the information in their decision making
Engaging with key industry stakeholders to explore potential developments into the future.
Our response
Sensors and wireless technologies working in the cloud
A team of researchers is testing a range of sensors and wireless technologies that feed into a simple decision support system for farmers and agricultural advisers. These systems operate on what is known as 'the cloud' meaning they are internet-based and accessible from anywhere via a login and password.
One of the pieces of technology is a solar-powered, wireless cattle collar that gathers information about an individual animal's location and behaviour. This information is critical for understanding how animals are performing in order to make better management decisions about grazing management, feed supply and when to muster. The end goal is to increase the percentage of animals meeting market specifications and optimise their reproductive performance.
Commercially-available 'walk-over-weighing' systems for remotely determining animal liveweight are being deployed and integrated into the sensor network so that individual animal weights are available to the farmer in real-time. New technology for determining body condition score of the animals is being evaluated with the potential to add it onto the weighing system.
Data on climate, soil, vegetation as well as animal behaviour will help farmers and land managers estimate which regions of their farms may be under-grazed or over-grazed. This may have environmental benefits by helping to reduce erosion and outflows through improved grazing regimes.
A web-based 'dashboard' has been developed to capture, integrate and present all the data streams from both on site and external sources (for example, climate forecasts and market information). The information presented can be tailored to individual users' needs and preferences.
The results
Improving user experience and reliability
The project team is now further refining the dashboard and ensuring it meets users' needs and is reliable. This is being done through consultation with industry stakeholders including graziers and extension officers.
The new cattle collars are also being improved and a focus being put on how to extract relevant and useful information from them that assists farmers in their tactical and strategic decision making.
Once the technology at Lansdown is working well, it will be further evaluated on a commercial scale at Queensland Department of Agriculture, Fisheries and Forestry's 400 square-kilometre Spyglass Beef Research Station at Charters Towers.
Do business with us to help your organisation thrive
We partner with small and large companies, government and industry in Australia and around the world.