The weed Parkinsonia forms impenetrable thickets, decreases productivity of pastoral rangelands and competes with native plants. New biocontrol agents may help manage severe infestations across northern Australia.
The challenge
Parkinsonia: an impenetrable woody weed
Parkinsonia (Parkinsonia aculeata) is an internationally important woody weed from Central America that now grows across 3.4 million hectares in Australia's north.
Recognised as one of the Weeds of National Significance in Australia, Parkinsonia thrives in diverse climates and habitats and is found on pastoral lands, aboriginal lands and nature reserves. It forms impenetrable thorn thickets, competing with native plants and pastures for nutrients and lowering the productivity of grazing properties.
Our response
Searching for new biological control agents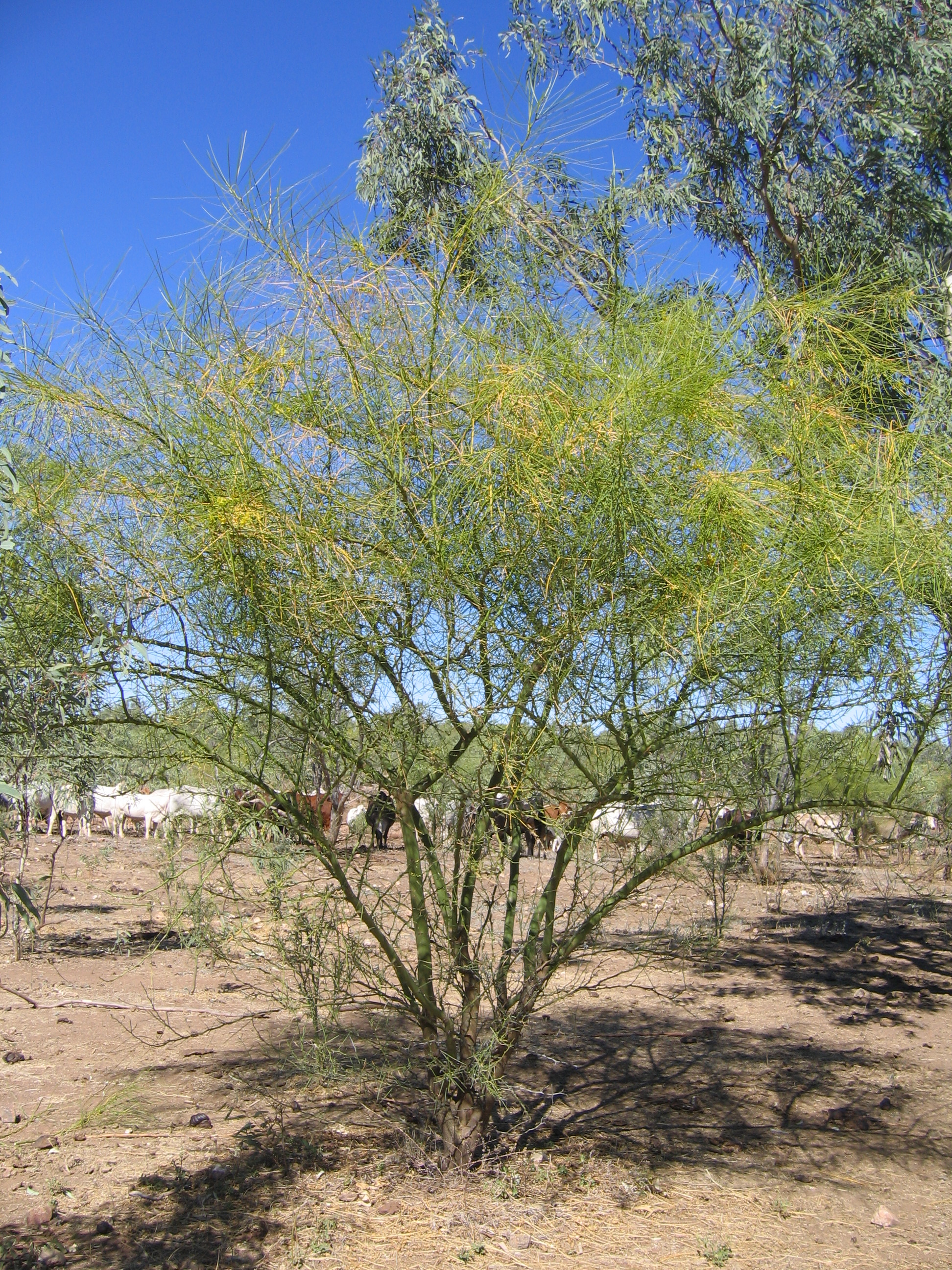 Overseas surveys in the 1980s found very few potential biological control agents for Parkinsonia. Of the three promising agents released in Australia, only the beetle Penthobruchus germaini (Bruchidae) became widely established and is still relatively abundant in most Parkinsonia infestations across northern Australia. It is difficult to quantify the beetles' impact, but available evidence suggests it has had some effect on limiting the spread of Parkinsonia by damaging seed development.
To enhance the biological control of Parkinsonia, CSIRO initiated surveys for new potential biological control agents in 2002, concentrating on Central America which is believed to be the native range of Parkinsonia.
A new moth – Eueupithecia cisplatenisis and its congener Eueupithecia sp. 2 – were identified as possible control agents and after meeting all the strict regulatory requirements and host specificity tests, in 2013 and 2014, CSIRO was given permission to release these new biological control agents as part of the long-term management of Parkinsonia.
The results
Long term managment of Parkinsonia
The initial releases of the new moth, affectionately known as 'UU' allowed researchers to develop the best possible release strategies to ensure success. During the next year, tens of thousands of moths were released across northern Australia.
At this stage the focus is on getting the insects to establish in at least six representative locations around Australia. Next steps are for continued monitoring of UU's progress and seeking approval for releasing a second Eueupithecia moth species.
Releases and monitoring are being done in collaboration with colleagues in the Pilbara Mesquite Management Committee, Department of Agriculture, WA, Qld Department of Agriculture, Fisheries and Forestry and Northern Territory Weeds Branch and other agencies with funding support from Meat and Livestock Australia.
Do business with us to help your organisation thrive
We partner with small and large companies, government and industry in Australia and around the world.