More than 200,000 plant specimens from Papua New Guinea (PNG) are held at the Australian National Herbarium, forming an invaluable record of the country's biodiversity.
The challenge
Understanding biodiversity
During the 1950s, many samples of plants, insects and wildlife were collected from PNG as part of CSIRO's biodiversity research. These natural history specimens have since been housed in Canberra. They are an incredible resource for understanding and caring for PNG's biodiversity, but were not readily accessible to the people of PNG.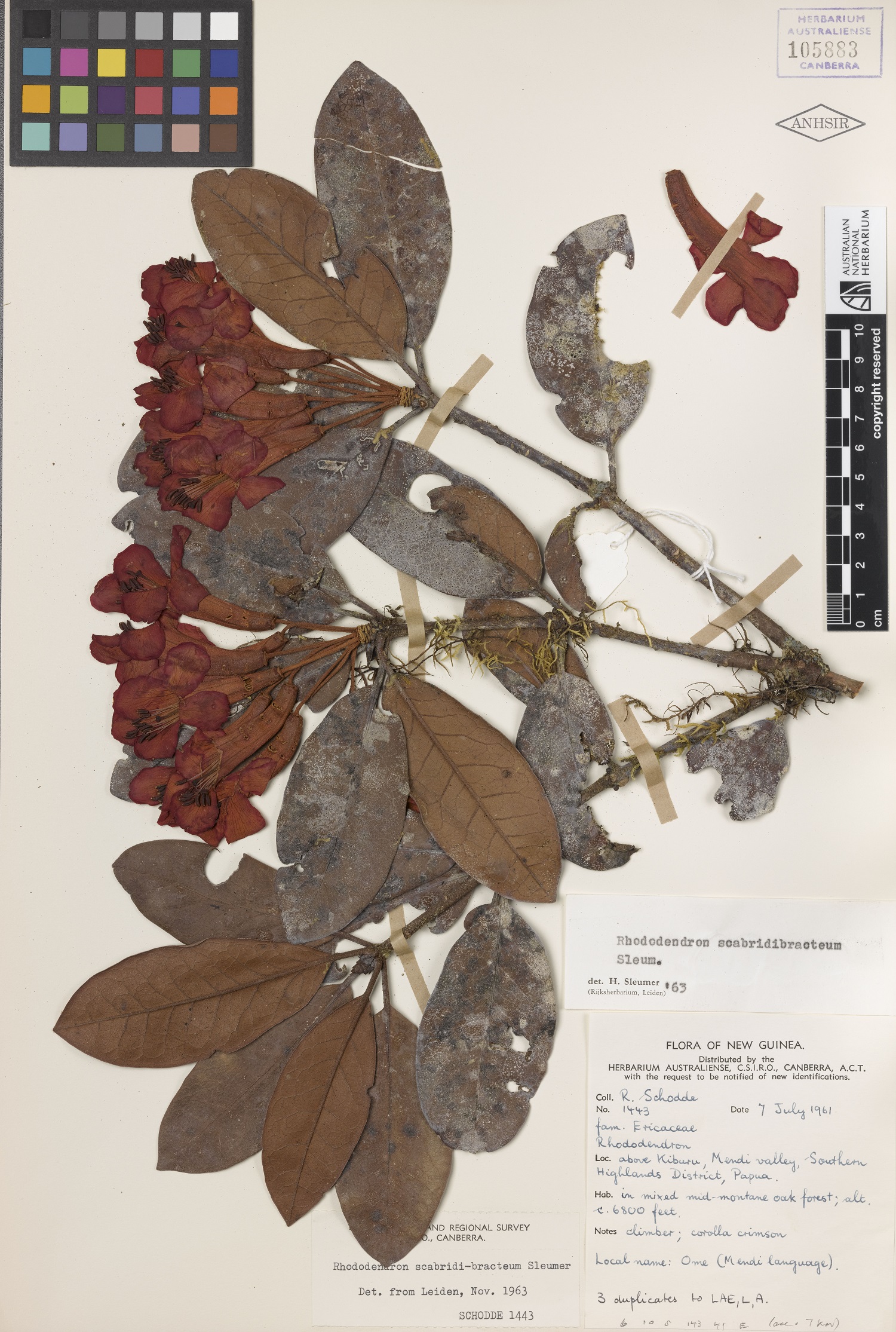 Our response
Providing specimen data to PNG
Focussing on specimens from the Kokoda Track and Owen Stanley Ranges, we began by trawling the Herbarium's PNG collection, ensuring specimens were correctly identified and capturing detailed information on name, collection date, location, altitude, habitat and more in the Herbarium's electronic specimen database.
There are many challenges in working with the PNG collection:
some of the older specimens have limited label data that excludes information now regarded as vital, such as latitude and longitude
identifying exactly where a specimen was collected can be made more difficult due to the complex and changing geography of PNG villages
many species are undescribed, making them difficult to identify
plants from the tropics are often fragile and difficult to handle in collections, due to having large, soft leaves that become crisp and brittle when dry.
We began with the Ericaceae, a group that includes showy plants like rhododendrons and is richly represented in the Kokoda area. We then added specimen data from birds, mammals, reptiles and amphibians of the Australian National Wildlife Collection, and from butterflies, dragonflies and beetles of the Australian National Insect Collection.
In early 2016, we delivered the trove of specimen data to the PNG Government.
The results
Managing biodiversity in the Kokoda area
Kokoda has become a site of pilgrimage for many Australians, a place to experience the history of World War II. The area is also a global hotspot for biodiversity.
The biodiversity data we provided will be used to manage biodiversity conservation and tourism in this area. We'd like to continue the work by adding other plant groups from the Herbarium's PNG collection, such as ferns, figs and umbrella trees.
This work was funded by the Australian Department of the Environment to validate and provide biological collection data to the PNG Department of Environment and Conservation for inclusion in the PNG National Biodiversity Information System.
The Australian National Herbarium is part of the Centre for Australian National Biodiversity Research, a joint venture between Parks Australia's Australian National Botanic Gardens and CSIRO.
Do business with us to help your organisation thrive
We partner with small and large companies, government and industry in Australia and around the world.