A Direct Injection Carbon Engine (DICE) is a specially adapted diesel engine that uses coal and carbon-based slurry as fuel. We have developed a range of fuels that maximise electricity generation and extend the life of the engine.
The challenge
Lowering emissions
Important changes to economic, technology and industry drivers have contributed to a renewed interest in the commercial development of DICE, including the introduction of carbon penalties, changes to the structure of the electricity supply industry, energy security issues, a shortage of cooling water and the need to support greater renewable energy penetration in the energy mix.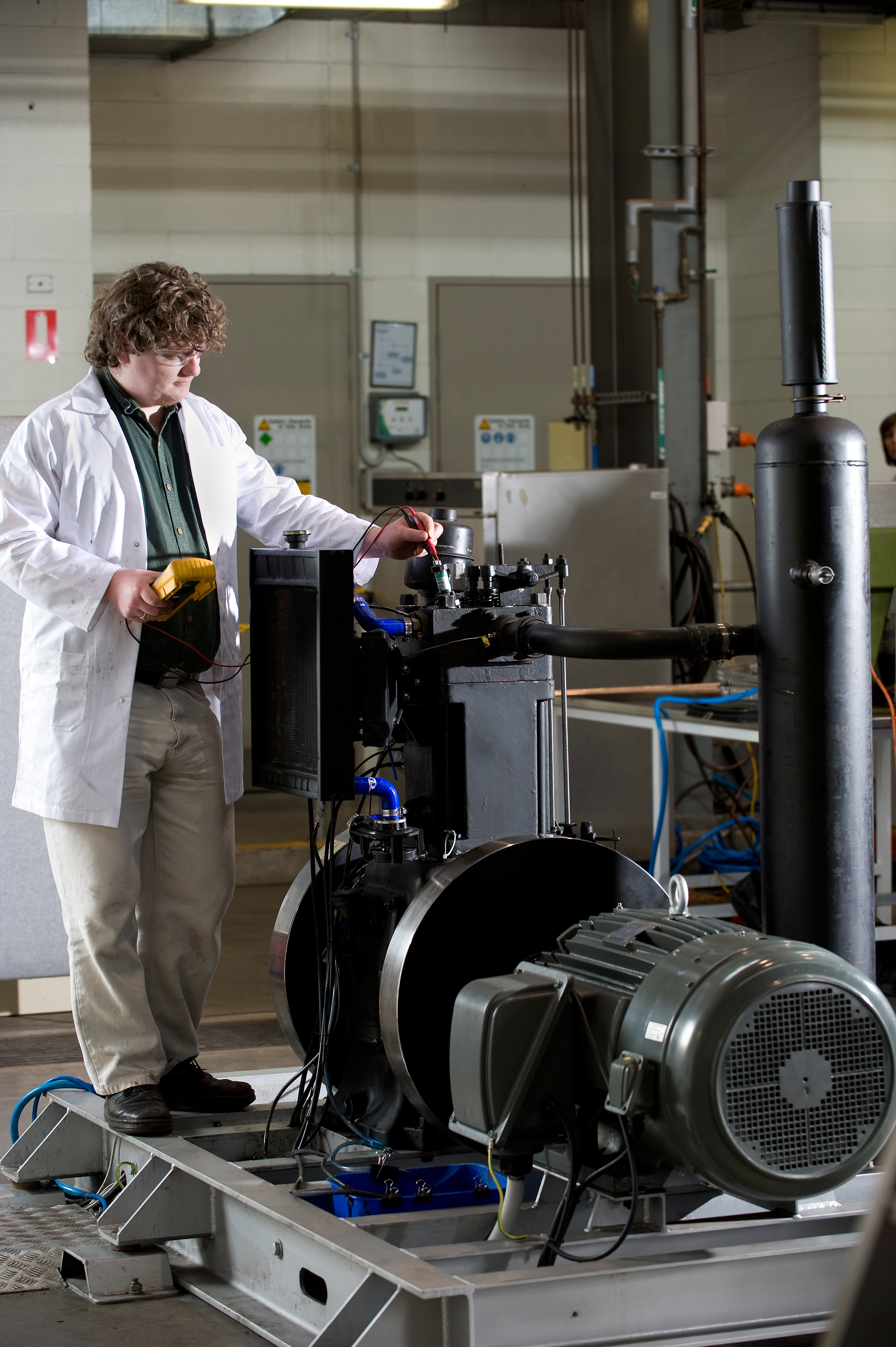 Our DICE research program has been underway for four years with the goals of developing the DICE concept, obtaining fundamental data for key process steps and producing fuel for engine tests.
Our response
Cleaner coal technologies
CSIRO's DICE research program is developing the DICE concept, obtaining fundamental data for key process steps and producing fuel for engine tests. The technology involves converting coal and other carbon sources into a water-based slurry called micronised refined carbon (MRC). MRC looks like black water-based paint.
DICE offers a number of advantages that address current energy challenges:
reduction in CO2 intensity of around 20 – 30 per cent for black coal and 30 – 50 per cent for brown coals (depending on whether DICE is used for new or replacement of old coal generation capacity)
high efficiency at small unit size resulting lower capital cost
suitability for base load, peaking and backup duties
capable of using a diverse range of fuels including biomass and black and brown coals
fast start-up can underpin the integration of renewables in the electricity grid, particularly those which are intermittent such as wind, solar and seasonal biofuels.
The results
Pilot scale testing and development
The DICE research team has delivered a number of significant outcomes that contribute to the ongoing development of the technology:
completed pilot scale testing to produce fuel for larger scale injection and engine tests
successful operation of the laboratory engine using MRC to achieve efficiencies similar to diesel operation
suitable MRC has been produced from 17 coals (black, brown, tailings and biochar)
solutions have been developed for adapting fuel systems and managing engine wear
developed a new method of coal processing to produce MRC fuel by reinventing the physical cleaning process.
Do business with us to help your organisation thrive
We partner with small and large companies, government and industry in Australia and around the world.