A partnership to understand and map the way we use, produce and value electricity and energy services.
The challenge
Our energy use is evolving
Australia's electricity landscape has huge potential for transformation as we move towards 2050, and the greatest changes will be defined by consumer choices. Australians could have unprecedented opportunity to tailor their electricity use and better meet their needs.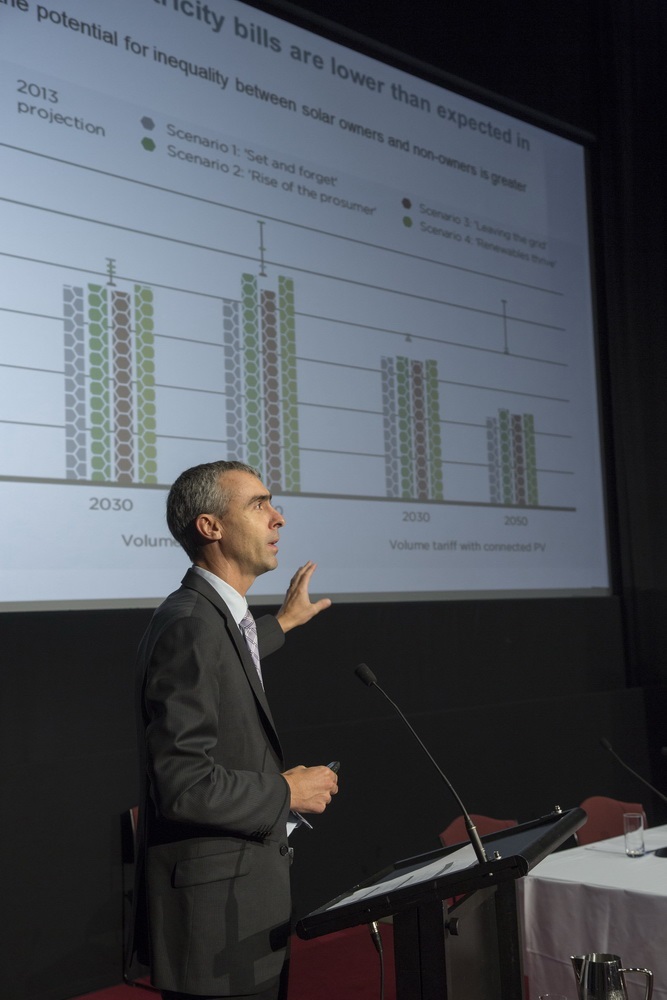 Our response
A partnership to better understand needs
We are partnering with the peak national body representing gas distribution and electricity transmission and distribution businesses in Australia, the Energy Networks Association (ENA) develop an Electricity Network Transformation Roadmap (the Roadmap).
The Roadmap will set out a pathway for the transformation of the electricity network industry over the next decade, supporting better customer outcomes as the sector accommodates rapid adoption of new technologies.
Building on the Future Grid Forum in 2013, the roadmap development process will involve collaboration across the energy supply chain, including consumer representatives, service and technology providers, policy makers, regulators, and academia.
The results
The Roadmap process
In collaboration with ENA, we will deliver a Roadmap Interim Report in November 2015 that shares early learnings with the community. This work will then inform the Roadmap that outlines steps and milestones required to develop our best possible energy future.
Do business with us to help your organisation thrive
We partner with small and large companies, government and industry in Australia and around the world.