STEM teachers have the opportunity to join scientists and get hands-on with research at sea on Australia's marine research vessel Investigator.
Taking teacher training to the high seas
Australian STEM teachers have the unique opportunity to work at-sea alongside scientists on board Investigator through the CSIRO Educator on Board program.
Educator on Board aims to support teacher professional development and provide students with a window on the real word application of STEM. The program puts teachers on voyages to assist with scientific operations and share their on board experience with students across Australia through live ship-to-shore video broadcasts. Teachers will also develop curriculum resources based on the ship and underway science to create a pool of lessons to share in schools across Australia.
Educator on Board is supported by the CSIRO Marine National Facility (MNF) as part of a suite of education and training initiatives that seek to inspire STEM studies and develop future generations of Australia's marine scientists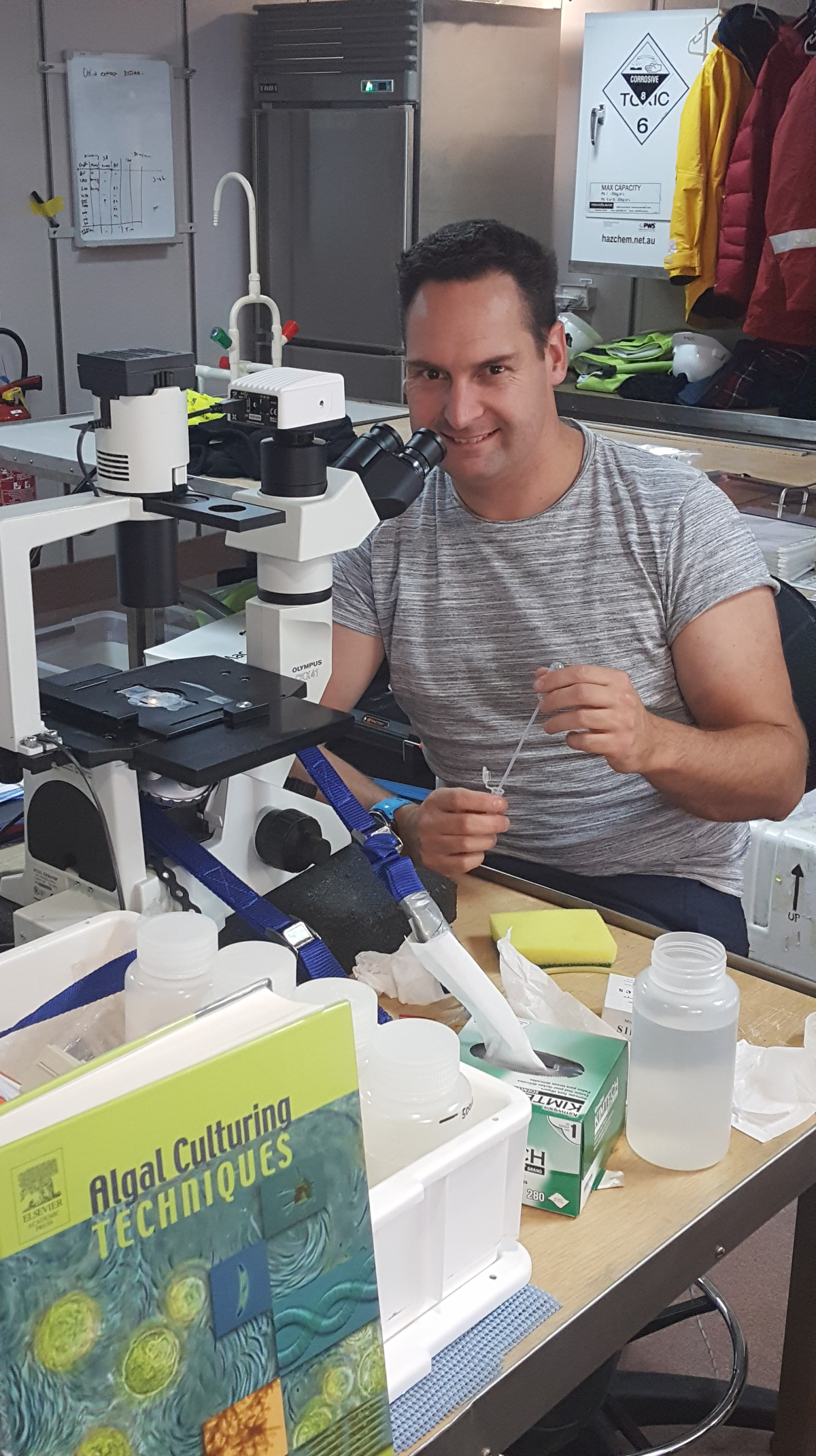 How do I apply?
Educator on Board is open to all primary and secondary school teachers who are registered in Australia and employed to work in an Australian school. The program offers berths for a team of two teachers to join identified voyages in the research schedule. The nature and timing of these voyages will vary each year but will be approximately 2 weeks in duration and depart from various ports around the country.
Applications for Educator on Board will be managed by CSIRO Education & Outreach and invited throughout the year.
Information on current voyages open for applications and applicant requirements can be found on the CSIRO Education & Outreach section of our website.
Completed voyages
Educator on Board has participated in the following voyages on board Investigator: