Based on decades of research, the CSIRO Healthy Gut Diet includes a series of meal plans based on wholefoods, with higher amounts of fibre and resistant starch for improving gut health.
With a growing body of research linking gut health with conditions such as cancer, obesity, and auto-immune diseases, CSIRO has launched the CSIRO Healthy Gut Diet. This new book helps us to understand how the gut is pivotal to a healthy metabolism, a healthy brain and a healthy immune system.
Based on decades of research, the CSIRO Healthy Gut Diet includes a series of meal plans that include higher amounts of fibre, in particular resistant starch, for improving gut health. Resistant starch is an insoluble fibre that is considered gut health gold. It feeds our gut bacteria - the microbiota - with good bacteria to keep our gut healthy.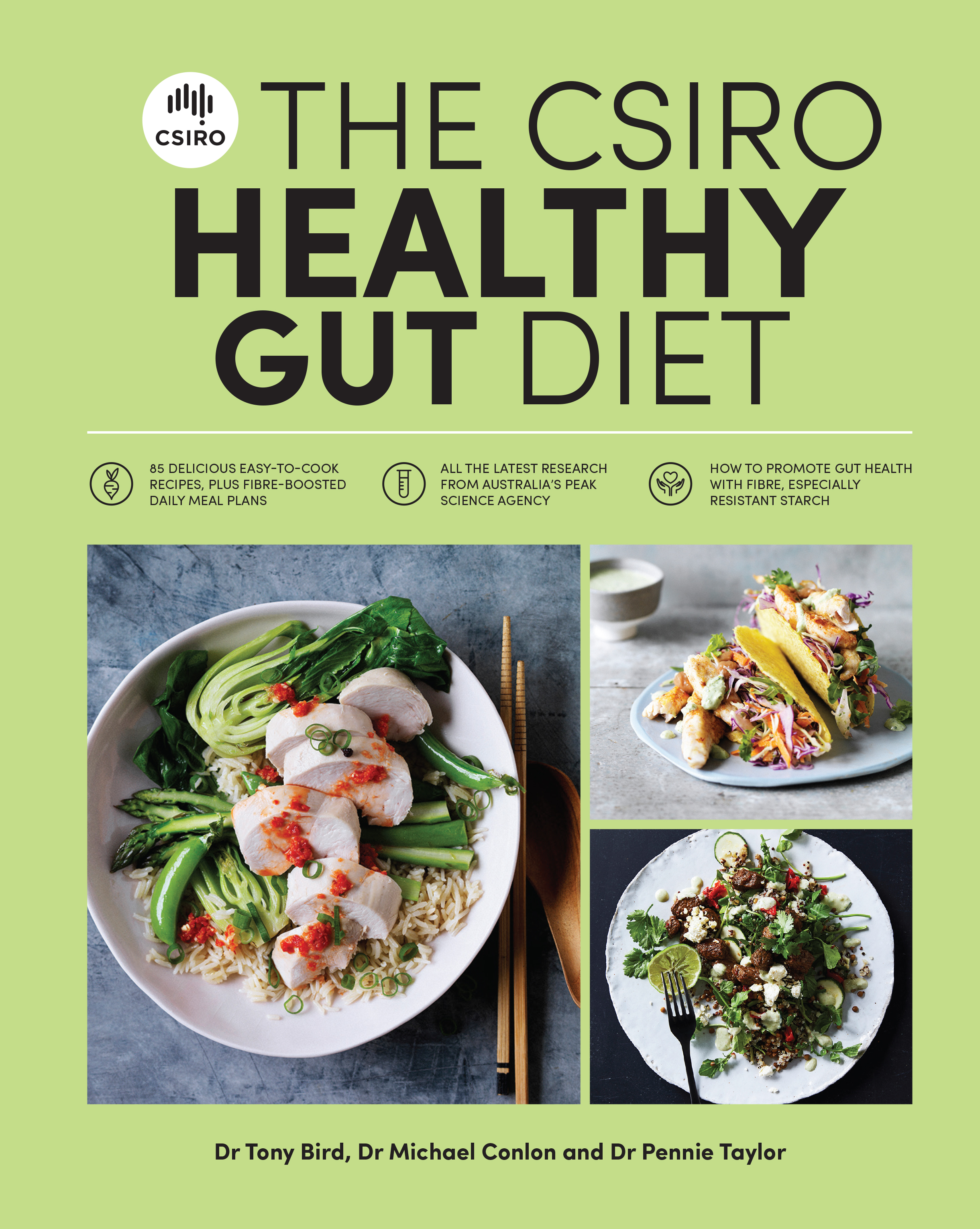 The CSIRO Healthy Gut Diet provides 85 delicious easy-to-cook recipes, plus fibre-boosted daily meal plans, providing another variation of a high in fibre and resistant in starch diet designed to benefit the gut and overall bodily health. This is a crucial understanding lending to the prevention of the rising rates of bowel cancer and other intestinal conditions such as inflammatory bowel disease and irritable bowel syndrome.
The benefits of having a healthy gut
Creating an environment unfavourable to the growth of potentially harmful microbes.
Maintaining the integrity of the gut barrier to keep unwanted microbes and toxins at bay.
Enhancing the immune response - around 70–80 per cent of the body's immune cells are found in the gut.
Keeping the bowel wall cells healthy and helping them recognise and eliminate the DNA mutations that can contribute to colorectal cancer.
Promoting fluid and electrolyte uptake in the large bowel.
The R.R.P of the book is $34.99 and is available online as well as all good bookstores and retailers.
Purchase the book
Paperback copies of the book are available for purchase through bookstores and CSIRO Publishing. Print or digital versions also available via Pan Macmillan .