The CSIRO Low Carb Diet Book provides another great option for people concerned about weight management or type 2 diabetes.
The CSIRO Low Carb Diet is an energy-controlled diet plan that is lower in carbohydrate and higher in protein and health fats and remains nutritionally replete.
CSIRO's Nutrition and Health Research clinic have discovered a clear link between a low carbohydrate diet and diabetes management. Our research found that if people incorporate more healthy fats and lean protein into their diet, while reducing the intake of carbohydrates, they could significantly improve their health and wellbeing.
For the millions of Australians who are overweight and/or have type 2 diabetes or are at risk of developing it, this research could make a real difference to the diet and lifestyle decisions they make.
Our researchers wanted to be able to provide a clear and comprehensive overview of the science and benefits behind the low carbohydrate diet so they developed the CSIRO Low-Carb Diet and the CSIRO Low Carb Every Day books.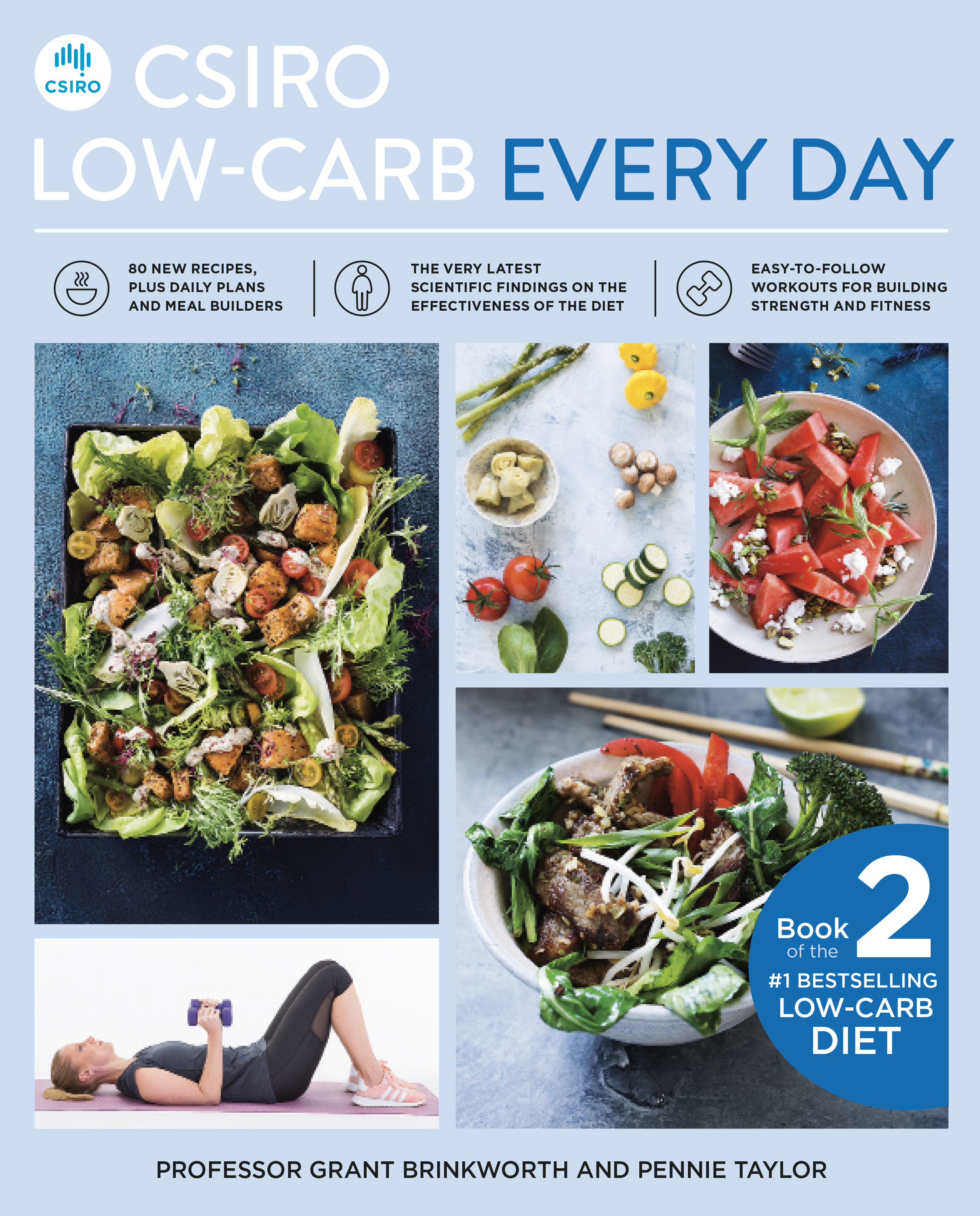 CSIRO Low-Carb Every Day (2018)
CSIRO Low Carb Every Day is the sequel to the popular book CSIRO Low-Carb Diet book.
What's new about this book?
We've used feedback we received from readers of the CSIRO Low-Carb Diet book to provide a companion guide to book one that provides:
An update on the latest science, providing a summary of the latest scientific research in low carb diets around the world, including our own research at CSIRO
80 new recipes with all the daily allowances calculated and explained, and a focus on quick and easy dishes to make it easier to follow everyday
Simple, quick and easy meal builders that will help you to easily create your own tasty low-carb recipes giving greater flexibility and personalisation of the diet plan
A range of new exercises to provide greater variety and interest
The R.R.P of the book is $34.99 and is available at all good bookstores and retailers.
CSIRO Low-Carb Diet (2017)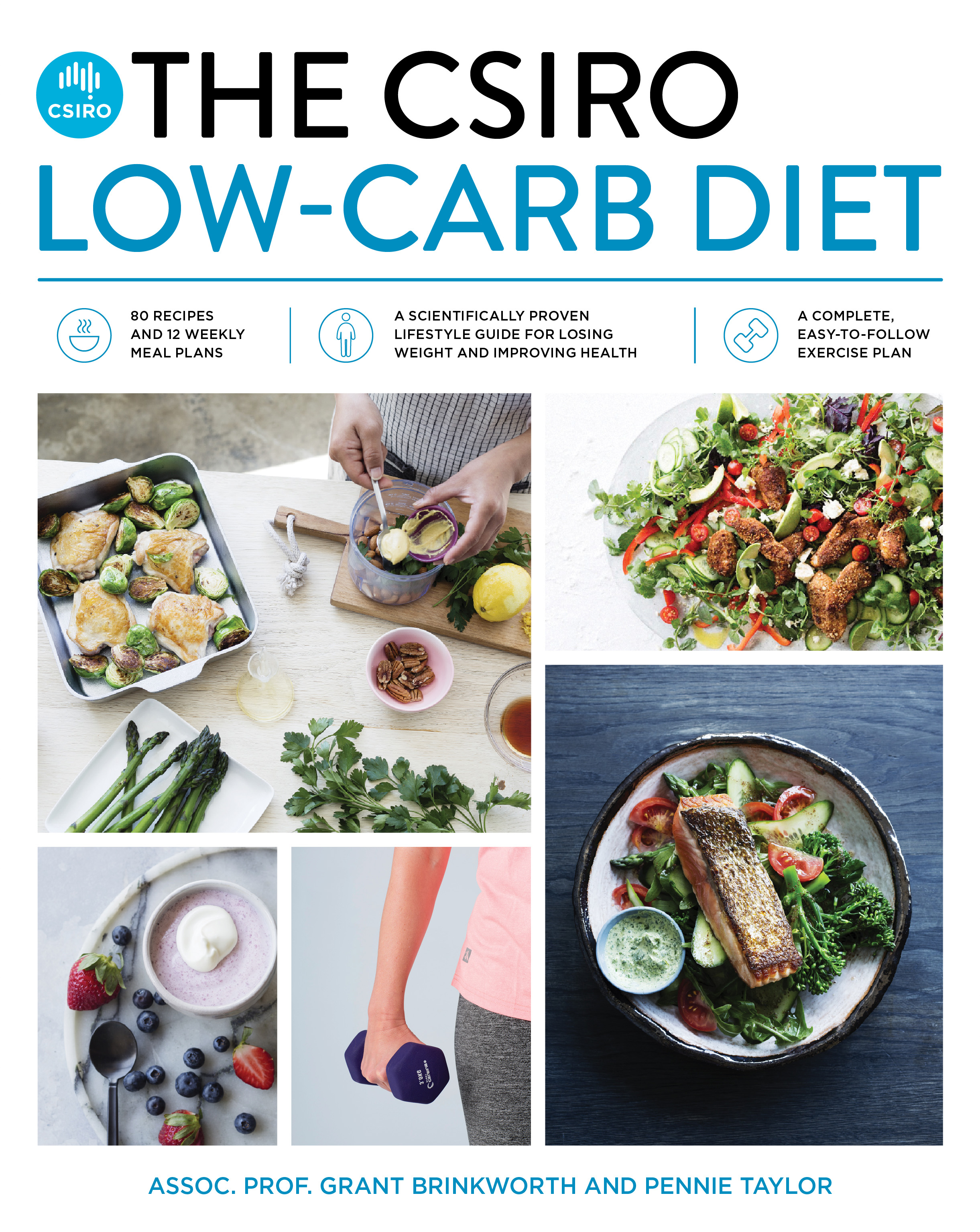 The CSIRO Low-Carb Diet book was launched in 2017 and became a number-one bestseller in Australia.
The CSIRO Low-Carb Diet features:
80 nutritious low-carb recipes, including breakfasts, salads & soups, mains, snacks & sweet treats
Clear description of low-carb versus high-carb food
12 weekly meal plans and shopping lists
A comprehensive exercise plan, fully photographed
The Low-Carb Diet book can be purchased though CSIRO Publishing.
Low-carb diet sample meal plan
Weekly food checklists
Note, documents included on this page may not be accessible to assistive technologies. Please contact us if you require accessibility assistance.