The CSIRO Healthy Heart Program is designed to look after the health of your whole cardiovascular system.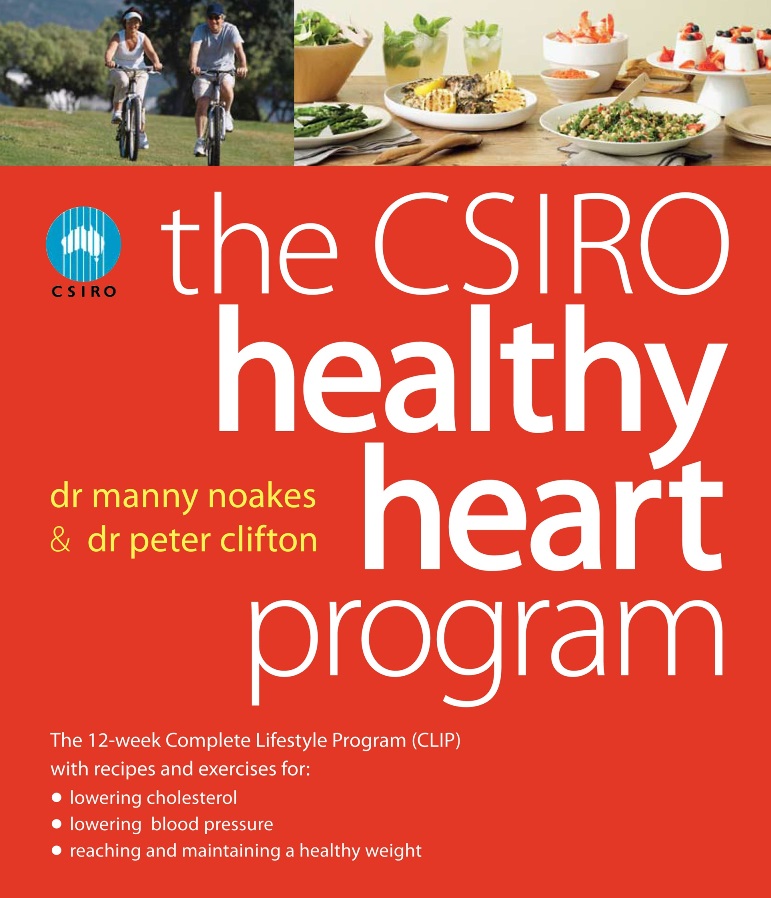 About the program
The CSIRO Healthy Heart Program is the culmination of research, which has come together as a comprehensive program, designed to look after the health of your whole cardiovascular system.
The book provides:
information on heart disease risks and how to avoid them
a healthy eating plan with both higher protein and higher-carbohydrate options
12 weeks of full menu plans, including vegetarian options
a simple but effective exercise program
more than 100 delicious recipes.
By understanding some of the key health issues that can arise in our 40s and beyond, and maintaining a healthy diet and exercise program, we can help stay in control of our health to enjoy life to the full.
Why heart health?
Heart disease is a chronic disease and in most cases can be prevented by adopting a healthy diet and lifestyle. CSIRO's work in heart health is a logical extension of its research in obesity.
Prevention is better than cure and many people start to put on weight after 45. As we are living longer, we need to ensure that our later years are happy and productive.
By 2020 more than half of the population of Australia (53 per cent) over 15 years of age will be aged 45 years and over. A parallel increase in chronic diseases of ageing will erode the health and wellbeing of individuals and cost the whole of society.
Staying healthy for longer is the key and the earlier we start the greater the benefit.
What is the difference between the CSIRO Healthy Heart Program and the CSIRO Total Wellbeing Diet?
The Healthy Heart Program, as its name suggests, is more focused on cardiovascular health. It targets an older population (40+), which may have existing CVD risk factors who, by managing these risks, may prevent premature death and disability from CVD.
The CSIRO Total Wellbeing Diet is more focused on weight management and weight loss. There are similarities between the programs in the structure of the food groups. While the Total Wellbeing Diet optimises weight management, the Healthy Heart Program optimises CVD risk factor management.
The Healthy Heart Program also suits a wider variety of eating styles including vegetarian meals. It makes use of several functional foods, shown by CSIRO and international research to have benefits on CVD risk factors such as blood cholesterol levels.
Buy the Healthy Heart Program through CSIRO Publishing or at book stores