The North Australian Tropical Transect provides a framework for monitoring and modelling the dynamics of Australia's tropical savannas. It is part of the Terrestrial Ecosystem Research Network.
The challenge
Understanding a major Australian biome
Savannas, featuring an open tree canopy and dense grass layer, are the dominant ecosystems of northern Australia. Pastoralism is the most extensive land-use, but the main income earners are mining and tourism. Aboriginal owners are major stakeholders, both in terms of population and land title.
In contrast to those overseas, Australia's savannas are little-modified by human activity, and harbour their full complement of biological diversity. In the face of increasing pressure to develop northern Australia, the challenge is to ensure that this biological diversity is conserved for future generations.
Our response
Providing a framework for monitoring and research
CSIRO established the North Australian Tropical Transect (NATT) in the Northern Territory in the mid-1990s as part of a global network of sub continental-scale transects that traverse the world's major biomes, under the auspices of the United Nation's International Geosphere-Biosphere Programme.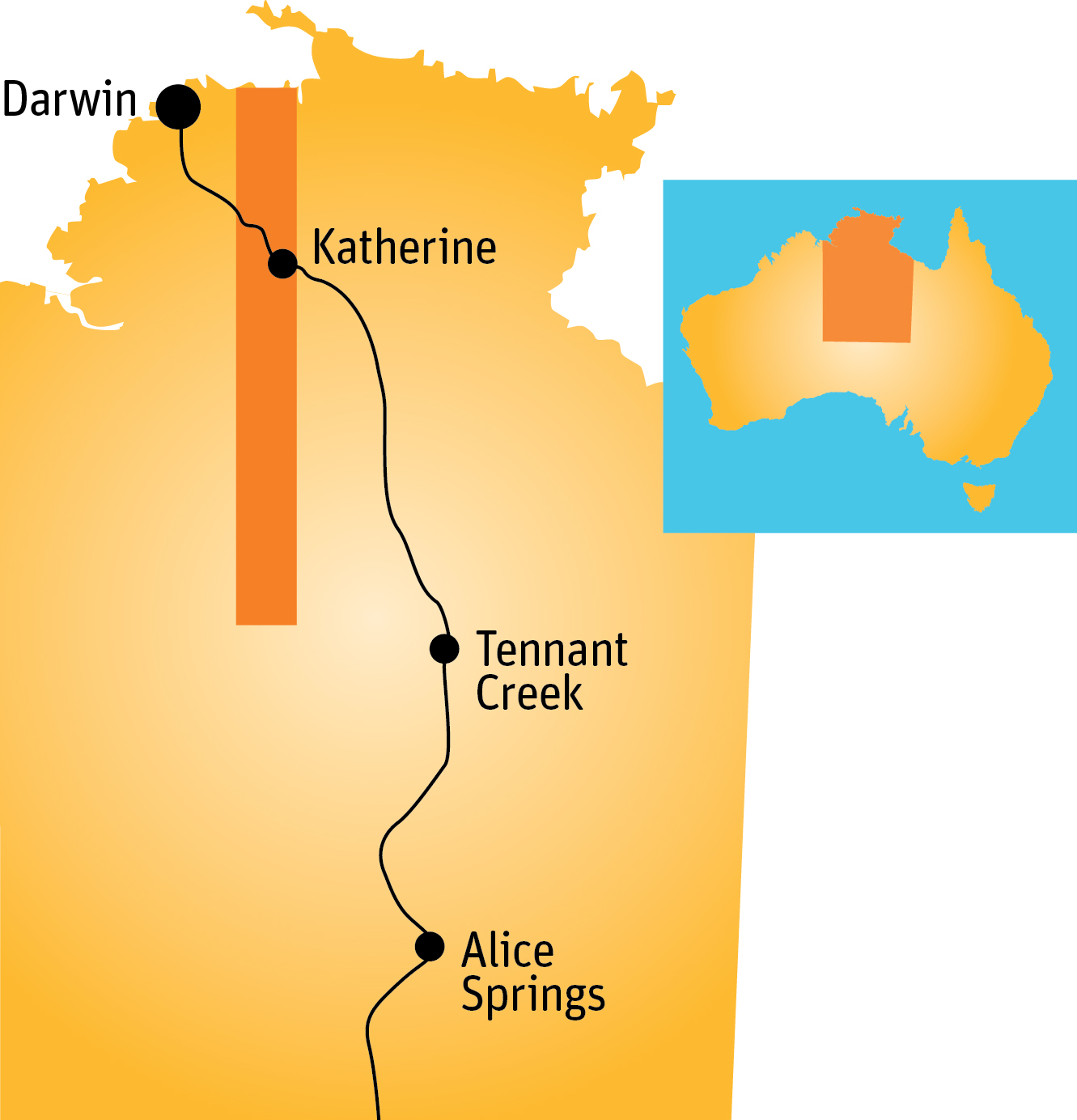 Transects comprise a number of study sites spread along an imaginary line, allowing information from a relatively small number of sites to be extrapolated across a large geographic area. The NATT uses as its line the rainfall gradient that runs from the northern coast near Darwin (up to 2000 mm mean annual rainfall) south to the fringe of the arid zone (600 mm). It covers a range of ecosystem types, from monsoonal tall-grass systems near the coast, to dry spinifex hummock grassland in the south.
Representative sites are used for studying savanna dynamics in relation to variation in soils and disturbance, primarily fire and grazing. The NATT also provides a space-for-time framework for identifying and monitoring ecosystem transitions in the context of climate change.
The NATT receives funding from the Federal Government's Terrestrial Ecosystem Research Network (TERN) as part of the Australian Transect Network (ATN). Key collaborators include Charles Darwin University, the Max Planck Institute in Germany and the University of Massachusetts, USA.
Do business with us to help your organisation thrive
We partner with small and large companies, government and industry in Australia and around the world.