We use our assessment and risk modelling expertise to help sustainably manage Australia's groundwater resources.
The challenge
Sustainable groundwater management
Australia's groundwater resources support communities, industries and the environment across the country. With our highly variable surface water supply, groundwater resources are critical for many Australian communities and industries. Indeed, in some cases, groundwater is the only reliable water supply available to support towns, agriculture and the resources sector.
As more pressure is put on our groundwater—for example, from climate change, agricultural development, mining, gas extraction and urbanisation—we need to ensure that the best available science is used to inform decision-making, and this science provides solid understanding of groundwater processes, timescales and impacts.
Our response
Groundwater assessment
Our Water in the Resource Sector group seeks to better understand groundwater resources. Our aim is to determine the impacts of a range of activities on both the resource and its users. We do this through a combination of: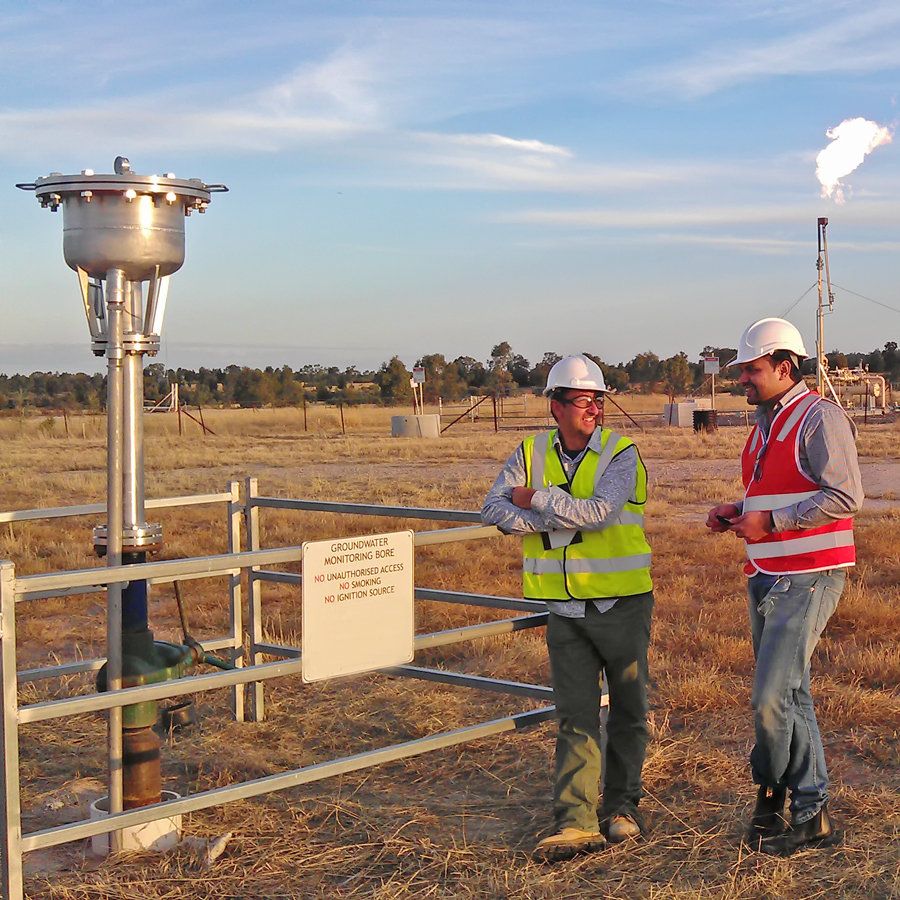 modelling of groundwater flow in complex hydrogeological settings
data analytics (including isotope hydrology and big data)
field-based research (including geophysics)
adaptation of remote sensing techniques to groundwater system characterisation
model-data- assimilation, including those for data-poor areas.
We have a strong track record in assessing the quality and limitations of available data or knowledge, quantifying the risks associated and as such optimising investment in groundwater management.
Working domestically and overseas
Our team has intensive international experience, working across Australia, South-East Asia, South America and in Europe.
Our expertise can be readily applied across a range of water resource management challenges, including:
assessing the current and future status of groundwater resources in major groundwater basins
assessing recharge into major regional aquifers
integrated modelling and management of surface water and groundwater in major river basins
assessment and management of saltwater intrusion in coastal aquifers
modelling groundwater pollutant flow and transport and assessing groundwater vulnerability.
Impact
Our work contributed to a series of projects estimating sustainable groundwater yields across the country. These were the world's largest basin-scale investigations of the impacts of a variety of factors including groundwater extraction and climate change on water resources. They included:
We are engaged in the multidisciplinary Bioregional Assessment Programme, which is assessing cumulative impacts from coal seam gas and coal mining development on water-dependent assets in 15 regions of Australia across four states.
Other projects we are involved in include:
Do business with us to help your organisation thrive
We partner with small and large companies, government and industry in Australia and around the world.