Cold spray is a rapidly emerging, melt-less manufacturing technology that's greener and more cost-effective than conventional methods.
The challenge
Adapting cold spray for industry
Cold spray is an exciting new deposition technology that eliminates several steps in conventional manufacturing.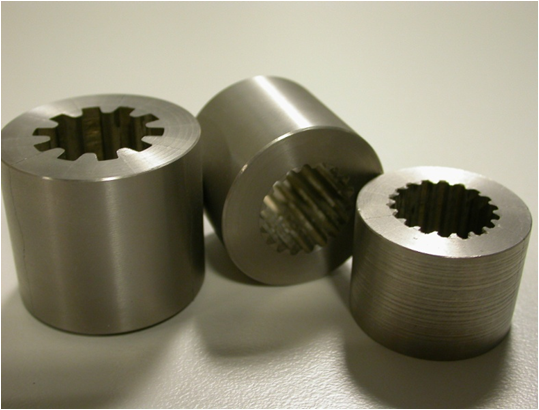 It offers a more efficient, cost-effective and environmentally-friendly process which can be applied to industries from biomedical through to aerospace.
Cold spray is versatile. It can be used for direct manufacturing, advanced coating, repair and modification, and can be applied to metal, glass, ceramic and other materials.
Advanced cold spray equipment accelerates particles of material faster than the speed of sound. These particles slam onto the surface and bond with the surface, building up layers of deposition. The system can join chemically dissimilar materials and can be used in a variety of applications.
The challenge is increasing industry adoption and adapting this sophisticated manufacturing method to create solutions for real industry problems.
Our response
Rapid low-waste, low-cost manufacturing
We have established a well-equipped facility, with two dedicated spray rooms, to provide Australian industry with access to the technology.
The key advantage of cold spray over other direct manufacturing technologies, including laser or electron beam melting, is that the particles are deposited in a solid state, with no melting.
We have used cold spray for:
manufacturing large, free-form components
producing seamless titanium pipes
replacing electroplating for printing rollers
high temperature oxidation protection
low friction coatings
repair of worn engine parts
thin, conductive coatings on electronic ceramics
treatments to prevent biofouling for non-paintable polymers.
Each material and application is unique, requiring careful understanding of the relationship between process conditions, particle acceleration and deposition.
Cold spray is helping manufacturing companies develop new products and enter different markets.
Do business with us to help your organisation thrive
We partner with small and large companies, government and industry in Australia and around the world.