"Poverty is more than the lack of income and resources to ensure a sustainable livelihood. Its manifestations include hunger and malnutrition, limited access to education and other basic services, social discrimination and exclusion as well as the lack of participation in decision-making. Economic growth must be inclusive to provide sustainable jobs and promote equality." - United Nations
How does our work align with the Goals?
Everything we do at CSIRO is designed to deliver triple-bottom-line benefits to Australia: economic, environmental and social. We tackle big national challenges in partnership with government, industry, universities and the community. So it's no surprise our work aligns very closely with the world's biggest challenges.
The 17 Sustainable Development Goals (SDGs) cover a broad range of ways to improve our world, each with specific targets to aim for over the next 15 years to 2030. More detail on these is available on the UN's Sustainable Development Goals website .
While the Goals are broad, the need is imperative and the potential for change high – provided we all play a role. We're always looking for new partners to deliver on these and explore new projects.
How can we help you achieve progress against the Goals?
We work with business, government and the community to solve big challenges and deliver unique solutions by bringing together the best minds in the world.
The Sustainable Development Goals call on every business, government and citizen to form partnerships for the future of our world. Collaborating with us is a powerful way to make progress on the goals most important to you, as well as creating opportunities to increase competitiveness, reduce risk, expand markets, and develop new industries.
We are Australia's national science agency, one of the most multi-disciplinary organisations in the world. We work to benefit our economy, environment and our community – this mission includes your business, your impact in the world, and your prosperity.
The following examples are just a taste of the work we do to help deliver on the Sustainable Development Goals. Find out more about how you can work with us.
Goal 1: No Poverty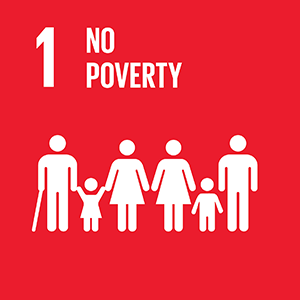 Case study: Sustainable agricultural intensification in South Asia
Gains in agricultural intensification in India and Bangladesh have come at the expense of increasing social disparity between more affluent landholders and socially disadvantaged groups, such as landless or marginal smallholder farmers, women-headed households and tribal minorities.
Affluent landholders are in a stronger position to capture the benefits of agricultural innovations and can better absorb risk. Consequently, marginal groups are much more exposed to unintended consequences of agricultural intensification.
We're working to develop guidelines and design principles for community engagement and agricultural intensification programs that are more socially inclusive, equitable and sustain the natural resource base are to be developed by government policy partners.
More information is available on: Sustainable agricultural intensification in South Asia.
Case study: LiveGAPS
We identify ways to sustainably maximise yields in livestock systems in Africa and Asia for poverty alleviation and global food security. To do this we collate current baseline data, quantify yield gaps and identify best-bet interventions to increase productivity. Our findings are used by donors and development agencies to target investments in the livestock sector to maximise impact, reduce poverty and increase nutrition security.
More information is available on: LiveGAPS.
Case study: Integrating legumes into farming systems
We identify ways to optimise forage legume productivity in Indonesian farming systems, and determine the likely contribution legumes make to the nitrogen supply of subsequent crops. This provides improved knowledge and skills that could contribute to increased crop and livestock productivity, flowing through to improved livelihoods, economic status and food security.
More information is available on: Integrating legumes into farming system.
Case study: Brahmani Baitarni Basin
We are working both nationally and internationally to help inform policies and strategies that improve livelihoods and economic well-being through effective water resource management. Currently, we're focused on large and complex river basins, currently in Australia, Asia, the Pacific and South America.
India's water resources are under growing pressure with scarcity a main concern due to climate pressures and more investment needed to address access to water resources. In the Brahmani Baitarni Basin, rural communities are impoverished and lack access to a reliable food resource.
For this project, we used a modelling approach to understand the current available water resource, and explore potential investments in water management with a view to improving agricultural production to underpin improved livelihoods in the Basin.
Project outcomes include the model and modelled scenarios that were designed to support a Basin planning process; a scenario reporting tool; and synthesis and technical reports.
More information is available on: Working in partnership with the Government of India to improve water management.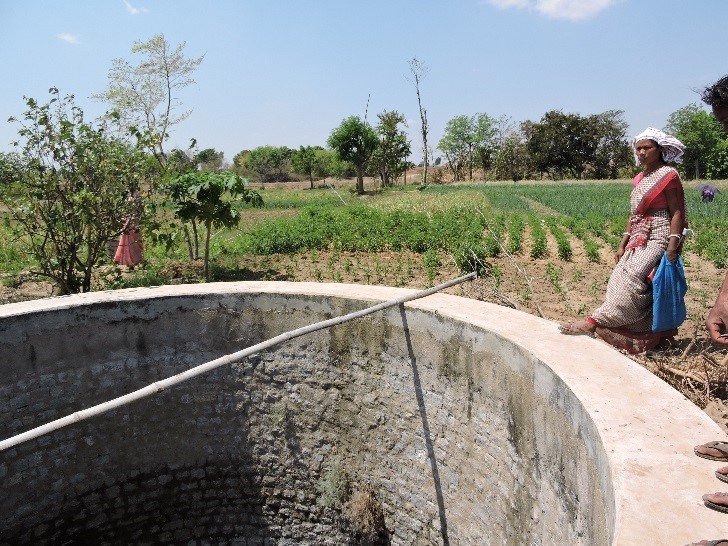 Do business with us to help your organisation thrive
We partner with small and large companies, government and industry in Australia and around the world.