"Many challenges exist to maintaining cities in a way that continues to create jobs and prosperity while not straining land and resources. Common urban challenges include congestion, lack of funds to provide basic services, a shortage of adequate housing and declining infrastructure. The challenges cities face can be overcome in ways that allow them to continue to thrive and grow, while improving resource use and reducing pollution and poverty. The future we want includes cities of opportunities for all, with access to basic services, energy, housing, transportation and more." - United Nations
How does our work align with the Goals?
Everything we do at CSIRO is designed to deliver triple-bottom-line benefits to Australia: economic, environmental and social. We tackle big national challenges in partnership with government, industry, universities and the community. So it's no surprise our work aligns very closely with the world's biggest challenges.
The 17 Sustainable Development Goals (SDGs) cover a broad range of ways to improve our world, each with specific targets to aim for over the next 15 years to 2030. More detail on these is available on the UN's Sustainable Development Goals website .
While the Goals are broad, the need is imperative and the potential for change high – provided we all play a role. We're always looking for new partners to deliver on these and explore new projects.
How can we help you achieve progress against the Goals?
We work with business, government and the community to solve big challenges and deliver unique solutions by bringing together the best minds in the world.
The Sustainable Development Goals call on every business, government and citizen to form partnerships for the future of our world. Collaborating with us is a powerful way to make progress on the goals most important to you, as well as creating opportunities to increase competitiveness, reduce risk, expand markets, and develop new industries.
We are Australia's national science agency, one of the most multi-disciplinary organisations in the world. We work to benefit our economy, environment and our community – this mission includes your business, your impact in the world, and your prosperity.
The following examples are just a taste of the work we do to help deliver on the Sustainable Development Goals. Find out more about how you can work with us.
Goal 11: Sustainable Cities and Communities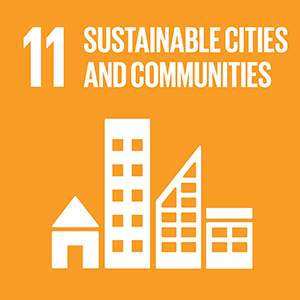 Case study: Urban Living Lab
With the urban environment facing a variety of environmental, social, economic and technological challenges, Urban Living Lab offers a new way for researchers, industry, community and government to co-innovate, moving our cities into a more liveable, sustainable and resilient future.
The Urban Living Laboratory is looking well beyond the traditional 'triple bottom line' view of sustainability to ensure that the outcomes of any innovation are not just about dollar value, but about the long term economic, social and environmental sustainability of our cities.
The lessons learned from these living laboratories can help guide future planning and development to build the resilient cities that will be needed for an uncertain future.
More information is available on: Urban Living Lab: place based co-innovation for urban resilience.
Case study: Urban edge partnership
The Urban Edge Partnership (UEP) is a strategic research collaboration between CSIRO and the property sector, exploring the role of 'greenfield development' in catalysing innovation in urban design, critical infrastructure and essential services.
Our existing urban areas and infrastructure systems are under pressure to adapt to climate extremes, population growth, declining market demand (i.e., through end-user water and energy conservation), disruptive technologies and economic volatility. Greenfield development is development that occurs on the edge of existing urban areas, or outside of them.
Sustainable, resilient urban infrastructure solutions can be found in greenfield developments, when planned effectively. For example, concepts around 'smart' and 'micro' grids promise to make energy and water systems more dynamically adaptable to changing demand and supply, allowing more localised production and control.
More information is available on Sustainable and resilient urban infrastructure for 'edge-of-grid' development.
Do business with us to help your organisation thrive
We partner with small and large companies, government and industry in Australia and around the world.