"Sustainable consumption and production is about promoting resource and energy efficiency, sustainable infrastructure, and providing access to basic services, green and decent jobs and a better quality of life for all. Its implementation helps to achieve overall development plans, reduce future economic, environmental and social costs, strengthen economic competitiveness and reduce poverty." - United Nations
How does our work align with the Goals?
Everything we do at CSIRO is designed to deliver triple-bottom-line benefits to Australia: economic, environmental and social. We tackle big national challenges in partnership with government, industry, universities and the community. So it's no surprise our work aligns very closely with the world's biggest challenges.
The 17 Sustainable Development Goals (SDGs) cover a broad range of ways to improve our world, each with specific targets to aim for over the next 15 years to 2030. More detail on these is available on the UN's Sustainable Development Goals website .
While the Goals are broad, the need is imperative and the potential for change high – provided we all play a role. We're always looking for new partners to deliver on these and explore new projects.
How can we help you achieve progress against the Goals?
We work with business, government and the community to solve big challenges and deliver unique solutions by bringing together the best minds in the world.
The Sustainable Development Goals call on every business, government and citizen to form partnerships for the future of our world. Collaborating with us is a powerful way to make progress on the goals most important to you, as well as creating opportunities to increase competitiveness, reduce risk, expand markets, and develop new industries.
We are Australia's national science agency, one of the most multi-disciplinary organisations in the world. We work to benefit our economy, environment and our community – this mission includes your business, your impact in the world, and your prosperity.
The following examples are just a taste of the work we do to help deliver on the Sustainable Development Goals. Find out more about how you can work with us.
Goal 12: Responsible Consumption and Production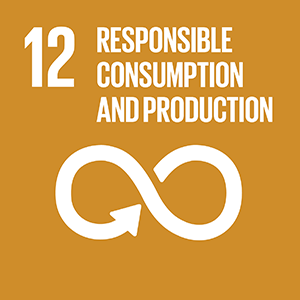 Case study: Cleaning up pollution with enzymes
Our scientists are working on ways to detoxify organic pollutants before they enter the environment, using enzymes from bacteria. This is called bioremediation.
Enzymes have many advantages as bioremediants: they are specific (only targeting particular chemicals), fast, non-toxic and biodegradable.
We have developed enzymatic bioremediants for pesticides (e.g. organophosphates, triazines, fungicidal carbamates, synthetic pyrethroids) and explosives (e.g. dinitroanisole).
More information is available on Cleaning up pollution with enzymes.
Case study: Flow chemistry
We provide innovative and low cost-of-entry chemical production and engineering solutions for industry. Using the latest in flow chemistry technology, we can rapidly address the synthesis and scale-up development of small molecules and polymeric materials. Flow processes are also more energy efficient, with precise control over reaction conditions leading to less waste and environmental impact.
More information is available on Flow chemistry: rapid chemical synthesis
Case study: Land resource-food price nexus
We assess the land resource-food price nexus of the Sustainable Development Goals. We use a comprehensive modelling approach to understand how coherent policy combinations can manage trade-offs among environmental conservation initiatives and food prices. This work and future systems analyses will allow policy-makers to negotiate trade-offs and exploit synergies as they assemble sustainable development strategies equal in scope to the ambition of the Sustainable Development Goals.
More information is available on: Land resource-food price nexus
Case study: TranspiratiONal
We have developed an environmentally-friendly, sprayable biodegradable polymer membrane product that can help farmers produce more during harvest, on the same land area, while using less water, nutrients and agrochemicals.
Agricultural plastics, such as polyethylene, are widely used in crop production as covers to control weeds, conserve soil moisture and regulate soil temperature. However, retrieval of these plastics is labour intensive and clogs landfills; whereas burning the plastic results in undesirable environmental impacts by releasing greenhouse gasses, dioxins and airborne pollutants.
Our sprayable technology has been demonstrated in irrigated field plot trials using melons, sorghum and cotton. These trials have confirmed increases in crop water productivity in excess of 30 per cent, while also assisting to control weeds.
More information is available on: TranspiratiONal.
Do business with us to help your organisation thrive
We partner with small and large companies, government and industry in Australia and around the world.