"Affordable, scalable solutions are now available to enable countries to leapfrog to cleaner, more resilient economies. The pace of change is quickening as more people are turning to renewable energy and a range of other measures that will reduce emissions and increase adaptation efforts. But climate change is a global challenge that does not respect national borders. Emissions anywhere affect people everywhere. It is an issue that requires solutions that need to be coordinated at the international level and it requires international cooperation to help developing countries move toward a low-carbon economy." - United Nations
How does our work align with the Goals?
Everything we do at CSIRO is designed to deliver triple-bottom-line benefits to Australia: economic, environmental and social. We tackle big national challenges in partnership with government, industry, universities and the community. So it's no surprise our work aligns very closely with the world's biggest challenges.
The 17 Sustainable Development Goals (SDGs) cover a broad range of ways to improve our world, each with specific targets to aim for over the next 15 years to 2030. More detail on these is available on the UN's Sustainable Development Goals website .
While the Goals are broad, the need is imperative and the potential for change high – provided we all play a role. We're always looking for new partners to deliver on these and explore new projects.
How can we help you achieve progress against the Goals?
We work with business, government and the community to solve big challenges and deliver unique solutions by bringing together the best minds in the world.
The Sustainable Development Goals call on every business, government and citizen to form partnerships for the future of our world. Collaborating with us is a powerful way to make progress on the goals most important to you, as well as creating opportunities to increase competitiveness, reduce risk, expand markets, and develop new industries.
We are Australia's national science agency, one of the most multi-disciplinary organisations in the world. We work to benefit our economy, environment and our community – this mission includes your business, your impact in the world, and your prosperity.
The following examples are just a taste of the work we do to help deliver on the Sustainable Development Goals. Find out more about how you can work with us.
Goal 13: Climate Action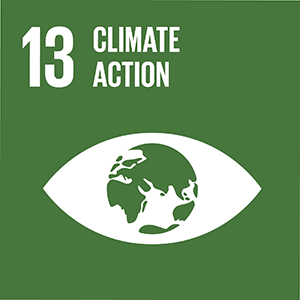 Case study: Carbon capture and storage
We are working to reduce the cost and improve the efficiency of carbon capture and storage (CCS) so it is a viable option for Australia's energy future. Our research is addressing the challenges of achieving inexpensive and efficient CO2 capture in the Australian context.
We are involved in the development, commissioning and operation of PCC pilot plants in Australia and overseas. This program is supported by extensive laboratory research aimed at developing more cost-effective capture technologies that are applicable in Australia.
More information is available on: Carbon capture and storage.
Case study: FutureFeed
Feeding livestock a seaweed supplement called FutureFeed could simultaneously help to secure global food security and fight climate change by reducing powerful greenhouse gas emissions.
If just 10 per cent of global ruminant producers adopted FutureFeed as an additive to feed their livestock, it would have the same impact for our climate as removing 50 million cars from the world's roads, and potential increases in livestock productivity could create enough food to feed an additional 23 million people.
More information is available on: FutureFeed.
Do business with us to help your organisation thrive
We partner with small and large companies, government and industry in Australia and around the world.