"Our rainwater, drinking water, weather, climate, coastlines, much of our food, and even the oxygen in the air we breathe, are all ultimately provided and regulated by the sea. Throughout history, oceans and seas have been vital conduits for trade and transportation. Careful management of this essential global resource is a key feature of a sustainable future." - United Nations
How does our work align with the Goals?
Everything we do at CSIRO is designed to deliver triple-bottom-line benefits to Australia: economic, environmental and social. We tackle big national challenges in partnership with government, industry, universities and the community. So it's no surprise our work aligns very closely with the world's biggest challenges.
The 17 Sustainable Development Goals (SDGs) cover a broad range of ways to improve our world, each with specific targets to aim for over the next 15 years to 2030. More detail on these is available on the UN's Sustainable Development Goals website .
While the Goals are broad, the need is imperative and the potential for change high – provided we all play a role. We're always looking for new partners to deliver on these and explore new projects.
How can we help you achieve progress against the Goals?
We work with business, government and the community to solve big challenges and deliver unique solutions by bringing together the best minds in the world.
The Sustainable Development Goals call on every business, government and citizen to form partnerships for the future of our world. Collaborating with us is a powerful way to make progress on the goals most important to you, as well as creating opportunities to increase competitiveness, reduce risk, expand markets, and develop new industries.
We are Australia's national science agency, one of the most multi-disciplinary organisations in the world. We work to benefit our economy, environment and our community – this mission includes your business, your impact in the world, and your prosperity.
The following examples are just a taste of the work we do to help deliver on the Sustainable Development Goals. Find out more about how you can work with us.
Goal 14: Life Below Water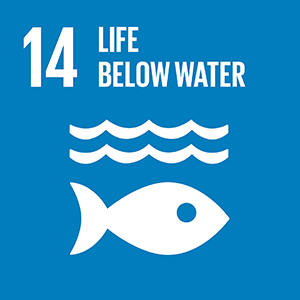 Case study: Marine debris
We conduct world-leading, award winning, research into marine debris in Australian waters to help protect ecosystems and wildlife.
The Marine Debris Team are national and international leaders in efforts to understand and respond to this global marine challenge. Our engagements have included working alongside government and industry bodies around the world including the Australian Packaging Covenant , the International Whaling Commission , Convention on Biological Diversity and the United Nations.
More information is available on: Sources, distribution and fate of marine debris.
Case study: Securing the future of fisheries
Our research leads to replenished fish populations and improved economic performance of fisheries.
The overall annual value of the impacts generated by the new management policies in the long term is estimated at $495 million, including:
improved ecological health of marine ecosystems and a 5 per cent increase in fish stocks, representing an economic impact of $236 million a year
a secured volume of catch for commercial fisheries, valued at $203 million a year
a benefit to recreational fisheries valued at $55 million a year.
Fisheries also have greater certainty about future production volumes, leading to more secure income streams and greater security for fishing communities; and there is potential for our knowledge of fisheries management to be applied internationally.
Europe and Chile are interested in utilising our approaches.
More information is available on: Securing the future of Australia's commercial fisheries.
Case study: Mapping the ocean floor
We're using the latest technology to collect information about the sea floor, so industry and environmental managers can make better decisions about managing undersea resources and ecosystems.
Using the latest sonar technology, both in mobile units and on board RV Investigator, we can map any part of the ocean floor to any depth, measure bodies in the water column and look at the composition of sub-seafloor sediments.
The data we collect is processed and managed by our Geophysical Survey and Mapping team, who make it available for researchers, resource managers and others who need information about the ocean floor.
More information is available on Mapping the ocean floor.
Case study: Great Barrier Reef
We have a long history of working with partners in the Great Barrier Reef World Heritage Area and its adjacent catchments; spanning the full continuum from inland to outer reef. Our work there currently includes environmental sustainability and remediation; improved management and monitoring; innovative new solutions; and controlling threats.
More information is available on: The Great Barrier Reef - looking towards 2050 and beyond.
Australia's Great Barrier Reef
Do business with us to help your organisation thrive
We partner with small and large companies, government and industry in Australia and around the world.