"Goal 16 of the Sustainable Development Goals is dedicated to the promotion of peaceful and inclusive societies for sustainable development, the provision of access to justice for all, and building effective, accountable institutions at all levels." - United Nations
How does our work align with the Goals?
Everything we do at CSIRO is designed to deliver triple-bottom-line benefits to Australia: economic, environmental and social. We tackle big national challenges in partnership with government, industry, universities and the community. So it's no surprise our work aligns very closely with the world's biggest challenges.
The 17 Sustainable Development Goals (SDGs) cover a broad range of ways to improve our world, each with specific targets to aim for over the next 15 years to 2030. More detail on these is available on the UN's Sustainable Development Goals website .
While the Goals are broad, the need is imperative and the potential for change high – provided we all play a role. We're always looking for new partners to deliver on these and explore new projects.
How can we help you achieve progress against the Goals?
We work with business, government and the community to solve big challenges and deliver unique solutions by bringing together the best minds in the world.
The Sustainable Development Goals call on every business, government and citizen to form partnerships for the future of our world. Collaborating with us is a powerful way to make progress on the goals most important to you, as well as creating opportunities to increase competitiveness, reduce risk, expand markets, and develop new industries.
We are Australia's national science agency, one of the most multi-disciplinary organisations in the world. We work to benefit our economy, environment and our community – this mission includes your business, your impact in the world, and your prosperity.
The following examples are just a taste of the work we do to help deliver on the Sustainable Development Goals. Find out more about how you can work with us.
Goal 16: Peace, Justice and Strong Institutions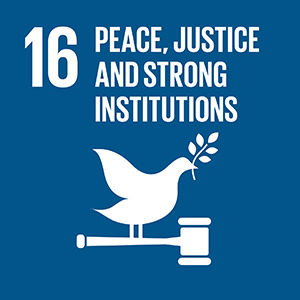 Case study: Our Future World
Our Future World: global megatrends report describes the outcomes from a CSIRO global foresight project.
In this seminal report, CSIRO Futures identified six social, economic and environmental megatrends that will have a major impact on Australia over the next 20 years.
The report has garnered widespread interest and has been used as the basis for numerous strategic planning workshops and exercises across Australian industry and government.
More information is available on Our Future World: global megatrends report.
Case study: Sentiment analysis tools
There is a tsunami of online information and opinions posted on news sites, blogs and the twittersphere. We are developing tools such as EventWatch and OpinionWatch to help people and organisations understand public sentiment or reactions to events.
These tools have wide-ranging applications across a number of industries, including communications, media, politics and retail.
More information is available on Sentiment Analysis Tools.
Case study: WeFeel
We've developed a tool called 'We Feel' to see if social media can accurately map our emotions and help us better understand mental health.
The tool will also help understand questions such as how strongly our emotions depend on social, economic and environmental factors such as the weather, time of day, day of the week, news of a major disaster or a downturn in the economy.
More information is available on: We feel: tracking the mental health of the nation.
Do business with us to help your organisation thrive
We partner with small and large companies, government and industry in Australia and around the world.