"Ensuring healthy lives and promoting the well-being for all at all ages is essential to sustainable development. Significant strides have been made in increasing life expectancy and reducing some of the common killers associated with child and maternal mortality. Major progress has been made on increasing access to clean water and sanitation, reducing malaria, tuberculosis, polio and the spread of HIV/AIDS. However, many more efforts are needed to fully eradicate a wide range of diseases and address many different persistent and emerging health issues." - United Nations
How does our work align with the Goals?
Everything we do at CSIRO is designed to deliver triple-bottom-line benefits to Australia: economic, environmental and social. We tackle big national challenges in partnership with government, industry, universities and the community. So it's no surprise our work aligns very closely with the world's biggest challenges.
The 17 Sustainable Development Goals (SDGs) cover a broad range of ways to improve our world, each with specific targets to aim for over the next 15 years to 2030. More detail on these is available on the UN's Sustainable Development Goals website .
While the Goals are broad, the need is imperative and the potential for change high – provided we all play a role. We're always looking for new partners to deliver on these and explore new projects.
How can we help you achieve progress against the Goals?
We work with business, government and the community to solve big challenges and deliver unique solutions by bringing together the best minds in the world.
The Sustainable Development Goals call on every business, government and citizen to form partnerships for the future of our world. Collaborating with us is a powerful way to make progress on the goals most important to you, as well as creating opportunities to increase competitiveness, reduce risk, expand markets, and develop new industries.
We are Australia's national science agency, one of the most multi-disciplinary organisations in the world. We work to benefit our economy, environment and our community – this mission includes your business, your impact in the world, and your prosperity.
The following examples are just a taste of the work we do to help deliver on the Sustainable Development Goals. Find out more about how you can work with us.
Goal 3: Good Health and Well-Being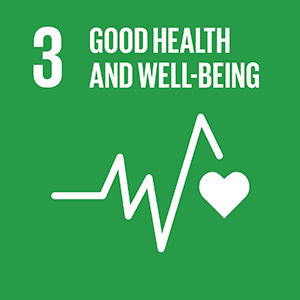 Case study: Living at home longer
Helping older people live at home for longer is the aim of a low-cost and non-invasive sensor, monitoring and support system we're developing.
Through the Australian e-Health Research Centre, we have developed a low-cost, non-invasive sensor, monitoring and support system for use in either individual homes or a supported-living community.
More information is available on: Living at home longer.
Case study: BARLEYmax
We developed a wholegrain with superior health benefits that can help combat cardiovascular disease, Type 2 diabetes and colorectal cancer. An extensive program of experimental studies, including a number of human trials, showed that a range of foods produced with BARLEYmax™ as their key ingredient had a low glycemic index and also produced positive changes in a range of biomarkers of bowel health.
More information is available on: BARLEYmax.
Case study: Sight-saving science
Using satellite broadband technology, our scientists have connected metropolitan-based eye specialists to patients in remote areas of Australia to help prevent blindness. The Remote-I platform works by capturing high-resolution images of a patient's retina with a low-cost retinal camera, which are then uploaded over satellite broadband by a local health worker.
More information is available on: Sight-saving science for remote communities.
Case study: Controlling disease-carrying mosquitoes
The Aedes aegypti mosquito is capable of transmitting viruses such as dengue, Zika, chikungunya and yellow fever, which make hundreds of millions of people sick around the world every year. We're working with Verily, an Alphabet company, and James Cook University, on Debug Innisfail: a project testing whether it's possible to reduce populations of the disease-carrying mosquito in large urban landscapes, with a trial in tropical northern Queensland.
More information is available on: Studying mosquitoes to stop the spread of disease.
Case study: A vaccine for the deadly Hendra virus
To reduce the threat of the deadly Hendra virus, our scientists and partners developed Equivac HeV, a world-first commercial vaccine for a Bio-Safety Level-4 disease agent. This vaccine enables commercial and private equine activities to continue with minimal negative impact by increasing personal safety for horse owners, vets and others regularly interacting with horses.
It also enhances security for the Australian horse industry and reduces time spent in quarantine. The vaccine has reduced costs attributed to future disease response and containment and minimised the chances of the Hendra virus mutating and spreading more readily between horses, or from human to human. The Australian Veterinary Association now recommends that all horses in Australia are vaccinated against the Hendra virus.
More information is available on: Developing the world's first Hendra vaccine.
Case study: A blood test for bowel cancer recurrence
Bowel cancer, also known as colorectal cancer (CRC), is the second most common cause of death from cancer in Australia and is responsible for more than 600,000 deaths worldwide each year. The cancer recurs in 30 to 50 per cent of cases. With partners Clinical Genomics and Flinders University, we discovered unique biomarkers for bowel cancer in the blood. This discovery was used to develop a blood test (Colvera) more than twice as sensitive as existing tests and is now available in the United States.
More information is available on: New blood test for bowel cancer.
Case study: Smartphone app doubling success of cardiac patient rehabilitation
Heart attack is one of the leading causes of death, and in Australia someone has a heart attack every nine minutes. However less than one third of survivors follow through with cardiac rehabilitation, often leading to complications and repeat attacks. Heart attack survivors who complete rehabilitation are 40 per cent less likely to experience another attack.
We developed the Cardihab mobile app solution to help dramatically improve heart attack recovery. Making rehabilitation more convenient for people, Cardihab trials were shown to more than double the completion rates for rehabilitation.
More information is available on: Heart attack app becomes science spin-out.
Case study: Improving healthcare by reducing hospital waiting times
Australian emergency wards are increasingly overcrowded and can struggle to respond to day-to-day arrivals in a timely manner. We have developed new software tools to accurately forecast demand and help ensure access to emergency care and a hospital bed. We are investigating how they can be used to help an entire hospital run more smoothly and efficiently, from reducing 'bed block' in emergency departments to minimising waiting time for elective surgery.
The tools have been shown to have a 90 per cent accuracy rate in forecasting bed demand. They're being used by more than 30 hospitals to assist with bed management, staff resourcing and elective surgery scheduling, and are providing patients with timely delivery of emergency care, improved quality of care, and reducing the amount of time they spend in hospital.
More information is available on: Cutting hospital waiting times.
Case study: Australian Animal Health Laboratory (AAHL)
Our Australian Animal Health Laboratory (AAHL) helps protect Australia's multi-billion dollar livestock and aquaculture industries, and the general public, from emerging infectious disease threats. It is a high-containment facility designed to allow scientific research into the most dangerous infectious agents in the world.
Our experts and our facilities have developed a vaccine for Hendra, contributed to global efforts to contain Ebola and support Australia's robust quarantine system, among other projects.
More information is available on: Australian Animal Health Laboratory.
Do business with us to help your organisation thrive
We partner with small and large companies, government and industry in Australia and around the world.