"Obtaining a quality education is the foundation to improving people's lives and sustainable development. Major progress has been made towards increasing access to education at all levels and increasing enrolment rates in schools particularly for women and girls. Basic literacy skills have improved tremendously, yet bolder efforts are needed to make even greater strides for achieving universal education goals." - United Nations
How does our work align with the Goals?
Everything we do at CSIRO is designed to deliver triple-bottom-line benefits to Australia: economic, environmental and social. We tackle big national challenges in partnership with government, industry, universities and the community. So it's no surprise our work aligns very closely with the world's biggest challenges.
The 17 Sustainable Development Goals (SDGs) cover a broad range of ways to improve our world, each with specific targets to aim for over the next 15 years to 2030. More detail on these is available on the UN's Sustainable Development Goals website .
While the Goals are broad, the need is imperative and the potential for change high – provided we all play a role. We're always looking for new partners to deliver on these and explore new projects.
How can we help you achieve progress against the Goals?
We work with business, government and the community to solve big challenges and deliver unique solutions by bringing together the best minds in the world.
The Sustainable Development Goals call on every business, government and citizen to form partnerships for the future of our world. Collaborating with us is a powerful way to make progress on the goals most important to you, as well as creating opportunities to increase competitiveness, reduce risk, expand markets, and develop new industries.
We are Australia's national science agency, one of the most multi-disciplinary organisations in the world. We work to benefit our economy, environment and our community – this mission includes your business, your impact in the world, and your prosperity.
The following examples are just a taste of the work we do to help deliver on the Sustainable Development Goals. Find out more about how you can work with us.
Goal 4: Quality Education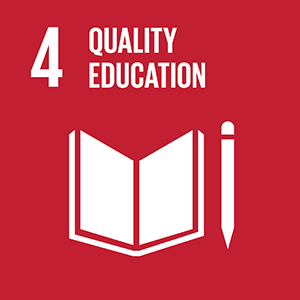 Case study: STEM Professionals in Schools
Science, Technology, Engineering and Maths (STEM) Professionals in Schools is a national volunteer program that facilitates partnerships between schools and industry to bring real STEM into the classroom.
The STEM Professionals in Schools program partners teachers with STEM professionals to enhance STEM teaching practices and deliver engaging STEM education in Australian schools.
STEM Professionals in Schools is funded by the Australian Government Department of Education and Training.
More information is available on: STEM Professionals in Schools.
Case study: Indigenous STEM Education Project
With the support of the BHP Billiton Foundation, we're implementing an important new education project aimed at increasing participation and achievement of Aboriginal and Torres Strait Islander students in science, technology, engineering and mathematics (STEM). There are six program elements to the project, which caters to the diversity of Aboriginal and Torres Strait Islander students as they progress through primary, secondary and tertiary education, and into employment.
More information is available on Indigenous STEM Education Project.
Do business with us to help your organisation thrive
We partner with small and large companies, government and industry in Australia and around the world.