"Clean, accessible water for all is an essential part of the world we want to live in. There is sufficient fresh water on the planet to achieve this. But due to bad economics or poor infrastructure, every year millions of people, most of them children, die from diseases associated with inadequate water supply, sanitation and hygiene. By 2050, at least one in four people is likely to live in a country affected by chronic or recurring shortages of fresh water." - United Nations
How does our work align with the Goals?
Everything we do at CSIRO is designed to deliver triple-bottom-line benefits to Australia: economic, environmental and social. We tackle big national challenges in partnership with government, industry, universities and the community. So it's no surprise our work aligns very closely with the world's biggest challenges.
The 17 Sustainable Development Goals (SDGs) cover a broad range of ways to improve our world, each with specific targets to aim for over the next 15 years to 2030. More detail on these is available on the UN's Sustainable Development Goals website .
While the Goals are broad, the need is imperative and the potential for change high – provided we all play a role. We're always looking for new partners to deliver on these and explore new projects.
How can we help you achieve progress against the Goals?
We work with business, government and the community to solve big challenges and deliver unique solutions by bringing together the best minds in the world.
The Sustainable Development Goals call on every business, government and citizen to form partnerships for the future of our world. Collaborating with us is a powerful way to make progress on the goals most important to you, as well as creating opportunities to increase competitiveness, reduce risk, expand markets, and develop new industries.
We are Australia's national science agency, one of the most multi-disciplinary organisations in the world. We work to benefit our economy, environment and our community – this mission includes your business, your impact in the world, and your prosperity.
The following examples are just a taste of the work we do to help deliver on the Sustainable Development Goals. Find out more about how you can work with us.
Goal 6: Clean Water and Sanitation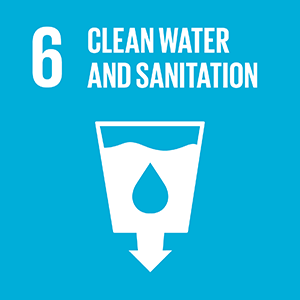 Case study: Stormwater harvesting
We worked to better understand stormwater harvesting to improve water security for South-East Queensland and reduce impacts of stormwater on ecosystems.
This research has provided unparalleled detail of how urbanisation changes urban stream hydrology, water quality and ecology and the extent to which urban stormwater runoff is responsible for creek ecosystem degradation in SEQ.
The data and models from this project are directly informing policy, planning and development in SEQ. They will also be used nationally and internationally in developing ways to harvest or manage stormwater while protecting ecosystem health of urban waterways.
More information is available on: Stormwater harvesting: improving water quality in Queensland.
Case study: International water research and development
We are working to generate knowledge and catalyse innovation to inform policies and strategies for water, food and energy security in major river basins of the world. From drought management in Peru to integrated water resource management across South Asia, our science is making a real difference to the health, livelihoods, equality and security of people around the world.
More information is available on: International water research and development.
Case study: Cleaning up contaminated mining wastewater
We developed a new cost-effective technology to treat mining wastewater and reduce sludge by up to 90 per cent. The technology, called Virtual Curtain, was used to remove metal contaminants from wastewater at a Queensland mine and the equivalent of around 20 Olympic swimming pools of rainwater-quality water was safely discharged.
We can bring together knowledge from hydrologists, environmental chemists, geochemists, ecotoxicologists, and biologists to address environmental challenges. We can develop technological solutions for monitoring environmental health through our advanced sensor research, undertake risk assessments to lower environmental impacts of activities, and perform benchmark analysis to track environmental change.
More information is available on: Cleaning up contaminated mining wastewater.
Do business with us to help your organisation thrive
We partner with small and large companies, government and industry in Australia and around the world.