"Energy is central to nearly every major challenge and opportunity the world faces today. Be it for jobs, security, climate change, food production or increasing incomes, access to energy for all is essential. Sustainable energy is opportunity – it transforms lives, economies and the planet." - United Nations
How does our work align with the Goals?
Everything we do at CSIRO is designed to deliver triple-bottom-line benefits to Australia: economic, environmental and social. We tackle big national challenges in partnership with government, industry, universities and the community. So it's no surprise our work aligns very closely with the world's biggest challenges.
The 17 Sustainable Development Goals (SDGs) cover a broad range of ways to improve our world, each with specific targets to aim for over the next 15 years to 2030. More detail on these is available on the UN's Sustainable Development Goals website .
While the Goals are broad, the need is imperative and the potential for change high – provided we all play a role. We're always looking for new partners to deliver on these and explore new projects.
How can we help you achieve progress against the Goals?
We work with business, government and the community to solve big challenges and deliver unique solutions by bringing together the best minds in the world.
The Sustainable Development Goals call on every business, government and citizen to form partnerships for the future of our world. Collaborating with us is a powerful way to make progress on the goals most important to you, as well as creating opportunities to increase competitiveness, reduce risk, expand markets, and develop new industries.
We are Australia's national science agency, one of the most multi-disciplinary organisations in the world. We work to benefit our economy, environment and our community – this mission includes your business, your impact in the world, and your prosperity.
The following examples are just a taste of the work we do to help deliver on the Sustainable Development Goals. Find out more about how you can work with us.
Goal 7: Affordable and Clean Energy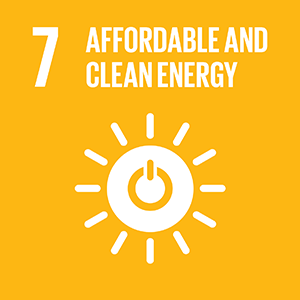 Case study: Biomass and waste-to-energy
We are working to further develop our bioenergy capabilities to help decarbonise Australia's energy sector, as well as reduce the amount of waste that contributes to landfill.
There are big opportunities to further develop our bioenergy capability to help decarbonise Australia's energy sector, while offering reliable baseload supply and reducing the amount of waste ending up in landfill.
There are considerable cost, technical and social challenges to be addressed, however, and that is where CSIRO plays a role.
More information is available on: Biomass and waste-to-energy: the forgotten renewables?
Case study: Metal membrane for hydrogen separation
We've developed a metal membrane to extract pure hydrogen from ammonia, paving the way for a new export market. Through a two-year project, we will develop and demonstrate a hydrogen production system, incorporating CSIRO-developed membrane technology, to deliver at least five kg/day of hydrogen, directly from ammonia.
More information is available on: Metal membrane for hydrogen separation.
Case study: Emergency power relief
Our lightweight, flexible printed solar film can be embedded into tent fabrics, pitched in disaster zones for emergency power relief, or even printed into the sails of boats. This technology has been years in the making and for the first time ever we're showing it to the public.
More information is available on: Printed Solar Canopy at Melbourne Zoo.
Case study: Solar thermal
We're leading the way in concentrated solar thermal (CST) research, specialising in high-temperature central receiver systems. We've partnered with Chinese company Thermal Focus to license our low-cost heliostat technology in China, with a shared revenue stream back to Australia to fund further climate mitigation research.
We're making solar a reliable, stable power source for Australia's energy future – including solar thermal and photovoltaics. From flexible PV cells, to record-breaking supercritical steam temperatures, to using the power of the sun to cool our world.
More information is available on: Solar thermal.
Solar field with tower on the left reflecting on solar panel on a sunny day with some clouds
Do business with us to help your organisation thrive
We partner with small and large companies, government and industry in Australia and around the world.