"Technological progress is the foundation of efforts to achieve environmental objectives, such as increased resource and energy-efficiency. Without technology and innovation, industrialization will not happen, and without industrialization, development will not happen." - United Nations
How does our work align with the Goals?
Everything we do at CSIRO is designed to deliver triple-bottom-line benefits to Australia: economic, environmental and social. We tackle big national challenges in partnership with government, industry, universities and the community. So it's no surprise our work aligns very closely with the world's biggest challenges.
The 17 Sustainable Development Goals (SDGs) cover a broad range of ways to improve our world, each with specific targets to aim for over the next 15 years to 2030. More detail on these is available on the UN's Sustainable Development Goals website .
While the Goals are broad, the need is imperative and the potential for change high – provided we all play a role. We're always looking for new partners to deliver on these and explore new projects.
How can we help you achieve progress against the Goals?
We work with business, government and the community to solve big challenges and deliver unique solutions by bringing together the best minds in the world.
The Sustainable Development Goals call on every business, government and citizen to form partnerships for the future of our world. Collaborating with us is a powerful way to make progress on the goals most important to you, as well as creating opportunities to increase competitiveness, reduce risk, expand markets, and develop new industries.
We are Australia's national science agency, one of the most multi-disciplinary organisations in the world. We work to benefit our economy, environment and our community – this mission includes your business, your impact in the world, and your prosperity.
The following examples are just a taste of the work we do to help deliver on the Sustainable Development Goals. Find out more about how you can work with us.
Goal 9: Industry, innovation and infrastructure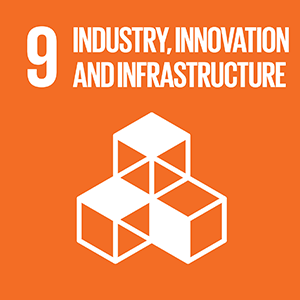 Case study: Strengthening our MedTech sector
Australia's breakthroughs in life-changing medicine including medical devices, vaccines and cell therapies will accelerate with a new facility that combines technology, research and medical science.
M2 has been created by CSIRO, Monash University and Monash Health Translation Precinct (MHTP). The new 'one stop shop' will bring the best minds and technology together to turn great ideas into a reality for Australia's flourishing medtech industry and benefit millions of patients as a result of the breakthroughs expected.
More information is available on: Facility to keep Australians and economy healthy.
Case study: Industrial innovation
We support the uptake of transformational technology in Australia's manufacturing industry through the development of advanced manufactured devices, integrated systems and new business models.
From nanosensors and systems; to exploring new ways to use superconductivity; to developing the flexible electronics of the future and beyond - our research is inventing the industries of tomorrow.
More information is available on: Industrial innovation.
Case study: Chemicals and fibres
Drawing on our extensive expertise in chemical and fibre research, we're supporting the long term competitiveness of Australia's cotton, carbon fibre and chemical industries.
From advanced fibres and textiles; to biotechnology and chemical solutions; to materials for industry and environment - Australian innovation is transforming these industries to be competitive and sustainable on the world stage.
More information is available on: Chemicals and fibres.
Case study: Transition to advanced manufacturing
We're providing Australian companies with access to metal additive manufacturing (3D printing) technologies that promise high efficiency and productivity gains for a competitive advantage.
For example, we partnered with Victorian biotech company Anatomics and St Vincent's Hospital in a world-first surgery to assist a cancer patient with a titanium replacement heel, then topped it with another world-first surgery, providing a Spanish cancer patient with a 3D printed titanium sternum and rib implant.
More information is available on: Lab 22 offers 3D printing.
Do business with us to help your organisation thrive
We partner with small and large companies, government and industry in Australia and around the world.