Dr Tony Worby has been appointed as Director of CSIRO Oceans and Atmosphere. He will commence this position in August 2017, and will be based in Hobart. Dr Worby will be responsible for managing the organisation's marine and atmospheric scientists across Australia.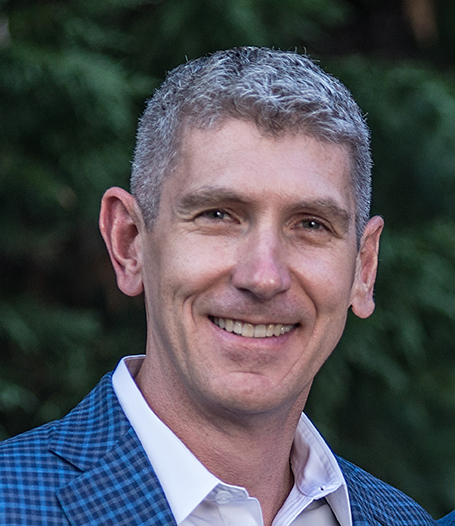 Dr Worby has been the Chief Executive Officer of the Antarctic Climate and Ecosystems Cooperative Research Centre since July 2014.
Prior to this appointment, he was a Deputy Chief with the CSIRO Division of Marine and Atmospheric Research (2011-14). Before that, he held the role of Program Leader for the Australian Antarctic Division's Ice, Oceans, Atmosphere and Climate research program (2009-11).
Dr Worby completed his undergraduate studies at Flinders University (SA), with majors in oceanography and meteorology, before moving to the Tasmania to pursue a career in polar science. He undertook an Honours program studying the surface heat budget of the Antarctic sea ice zone, before commencing a PhD focused on sea ice physics and the role of Antarctic sea ice in the global climate system. He worked for many years as a research scientist with the Australian Antarctic program and has authored more than 60 peer-reviewed scientific papers.
Dr Worby has visited Antarctica 17 times and participated in more than a dozen multi-disciplinary marine science programs in the sea ice zone. He was Voyage Leader or Chief Scientist on many of these voyages and has a deep understanding of marine science operations. He is a member of the Australian Academy of Science's National Committee on Antarctic Research, and the Earth Systems and Climate Change Steering Committee for Australia's National Environmental Science Program. He also serves on the Tasmanian State Government Antarctic Advisory Group and is a committee member of the Tasmanian Polar Network.
Dr Worby was a Fulbright Scholar at NASA/Goddard Space Flight Centre in Washington DC in 2000. On his return to Australia he held the post of National President of the Fulbright Alumni Association for 5 years and was instrumental in the development of the Tasmanian Fulbright state scholarship program.