A three-month trial of our Ngara point-to-multipoint, spectrally-efficient wireless technology is being hosted by long-time CSIRO research collaborator Macquarie University, at Macquarie's Sydney campus, with help from industry partner Optus.
Approaching mobile communication system limits
The world's current mobile communication systems are rapidly approaching the limits of what can be achieved, particularly in providing internet connectivity to Australia's rural and remote areas.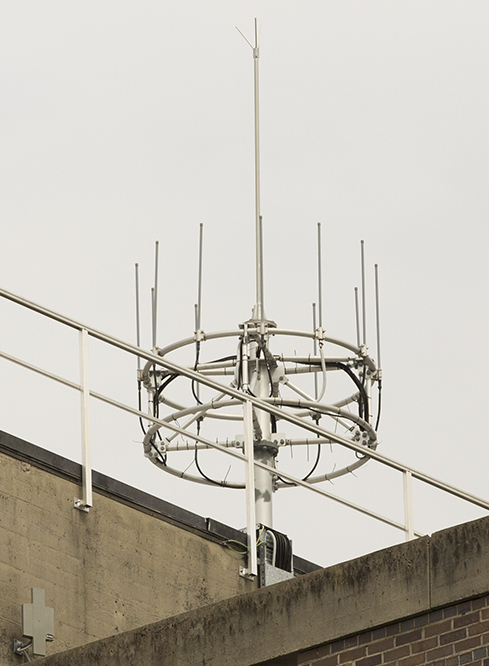 To address these issues, CSIRO has been working since 2009 on the development of new wireless technologies, collectively named 'Ngara'. CSIRO has developed three Ngara technologies: point-to-multipoint, point-to-point microwave and point-to-point E-band.
The Ngara technologies have been extensively tested in the laboratory, and are now on their way into the real world.
Ngara technology on trial
The trial network at Macquarie University's North Ryde campus in Sydney is based on the Ngara point-to-multipoint technology, which has demonstrated up to ten times the performance delivered by existing wireless networks using the same spectrum.
The network is the world's most spectrally efficient wireless technology, and is using 3.4 GHz spectrum owned by Optus, donated to the trial as part of Optus' drive for innovation and support for the development of novel communications technology.
The network delivers independent, simultaneous connections at data rates of at least 35 Mbit/s in each direction to six locations around the university campus, using a total of only 14 MHz of spectrum per direction, thanks to CSIRO's patented Ngara spatial multiplexing technology.
The network allows Macquarie University and CSIRO researchers to test new wireless technologies that will become the basis for future mobile communications.
Working together for all Australians
Ngara was developed to help bring high-quality broadband to all Australians. By partnering with Macquarie University and Optus, to test and explore the capabilities of our spectrum assets and technologies, this trial is demonstrating that Ngara is now ready for deployment.
Do business with us to help your organisation thrive
We partner with small and large companies, government and industry in Australia and around the world.