WHAT is baseload power anyway?
It is easily explained in terms of electricity demand – demand can be classified as 'peak' and 'average'. Average electricity demand is otherwise known as 'base' demand.
While base demand is relatively constant and similar day-to-day, peak demand is the maximum demand, and this may only happen for a very short period of time. For example, on a really hot day when everyone turns their air conditioners on. Peak demand may only happen for a few hours on a few days of the year.
Demand is changing
Electricity demand in Australia is getting more 'peaky'. On average we are using less electricity per day (as people and businesses get more efficient), but a lot more electricity is being used on just a few particularly hot days (as more people get air conditioners).
In some cities, the peak demand, which only happens for a few hours on a few days of the year, can be double the average demand. This is a real challenge – to avoid blackouts, electricity generating and carrying capacity is required to supply the peak demand, but that capacity is only used a few days of the year.
Managing base and peak demand
Electricity generators are often classified as 'baseload' or 'peakers'.
Traditional, baseload generators have been the steady, on-all-the-time electricity generators that supply the constant on-all-the-time base electricity demand. In Australia 'baseload' generators have usually been large coal-fired power stations.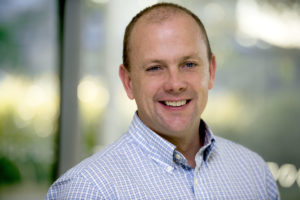 Generally, baseload generators are fairly slow in changing the amount of electricity they generate, so to match sudden changes in electricity due to peak demand, we use 'peaking' generators, which are more flexible and dynamic in how they produce electricity. Such generators can quickly ramp up or down to match changes in demand, and are usually based on hydro or gas generators. However, the electricity that peaking plants (especially gas) produce is more expensive than that from baseload coal plants. The most common solution has been for cheaper coal-powered plants supply baseload, and more expensive gas plants (or hydro) supply the variable peak component of our demand.
A role for renewables
With the growth in intermittent renewable energy sources such as wind and solar, a significant amount of our generation capacity can now quickly ramp up and down as clouds shade solar panels, or the wind gusts up and down, resulting in a large amount of electricity generation in the system, that itself is fluctuating.
While the traditional approach of steady, constant 'baseload' generation augmented by flexible, dynamic 'peaking' generation is one way of ensuring reliable electricity supply, today there are alternatives to this model. Ultimately, to ensure reliability, we need electricity supply to closely match electricity demand. Electricity systems around the world are showing this can be achieved without 'baseload'.
These systems have:
Flexible generation that can quickly vary its output, like the wind and solar sources mentioned above.
'Demand management' techniques that can vary electricity demand to match supply. For example, electricity loads such as hot water or pool pumps can be turned on/off, matching the available supply, and the consumer would never notice any change.
Energy storage (for example, batteries or pumped hydro) to fill in any short-term gaps between supply and demand.
These concepts matched with sophisticated load and generation forecasting schemes and careful control, mean that electricity systems can operate reliably with a large amount of renewable energy, without needing baseload generation.
More about reliability
There are significant technical questions about exactly how much intermittent renewable energy a power system can cope with and still be reliable. Theoretically, with careful load and generation control systems mixed with energy storage, a power system could operate on 100 per cent variable renewable energy, and this has been demonstrated on various small grids around the world (such as those on remote islands). However, there are open questions about how such results translate to a large grid with major industrial loads, and what the cost of such an approach would be.
But how do these results translate to a large grid with major industrial loads? And what would the cost of such an approach be?
Australia needs to be certain of exactly what percentage of renewable energy our power system can cope with while staying reliable. Is it 40 per cent? 60 per cent? 100 per cent?
The effects of these options vary dramatically depending on scale. For example, while the state of NSW may be able to cope with 40 per cent renewable energy, a particular remote part of the Hunter Valley may be able to cope with only 20 per cent renewable energy on that segment of grid, due to constraints in the infrastructure installed.
Once upon a time, it was thought that power systems would struggle to integrate 40 per cent variable renewable energy. We now know from practical examples in major grids that isn't true. But we don't really know how far this can be pushed, or more accurately, what the trade-offs are between cost, reliability and variable renewable energy penetration. It is likely supply could be reliable with 100 per cent renewable energy in the grid, but this might be much more expensive than (for example) only 90 per cent renewable energy.
While these upper limits could be achieved from a reliability perspective, Australia is currently aiming for around 23 per cent renewable energy so for the time being the debate is purely academic.
---
Dr Glenn Platt is Research Director; Energy at CSIRO.