Torrential rain is falling over Queensland and New South Wales, with the promised La Niña season starting to kick in. South-east Queensland and northern New South Wales are bracing for more extreme weather, with current severe weather warnings for many areas, and thousands of homes without power. After a period of dry weather with falling water levels in dams and streams, the Bureau of Meteorology are predicting that these high-level rain events will continue into 2021.
Although this deluge of rain is welcome after Australia's hottest November on record, extreme rainfall events can cause major flooding, car accidents, property damage and loss of life. We also know we'll see more severe storms and rain events as our climate changes. And in areas recently burnt by bushfires, rain can spell trouble for our rivers by washing ash and other fire debris into the waterways.
The recently released State of the Climate report by CSIRO and The Bureau of Meteorology found that rising sea levels  around Australia, combined with high tide events are increasing flood risks by increasing the risk of inundation and damage to coastal infrastructure and communities. Continuing research by the Bureau and CSIRO are predicting continued decreases in cool season rainfall will occur across many regions of southern and eastern Australia, likely leading to more time in drought, yet also with more intense, short duration heavy rainfall events.
Our research can't prevent extreme events from happening, but it can help protect people from the effects. We're working on better city planning for heavy rains and extreme events.
Cities in full flood
"Planning cities to cope with extreme rainfall events is critically important to minimise property loss, reduce danger to lives, and reduce any negative effects on the natural environment, especially waterways," said Dr Tim Muster[Link will open in a new window], Principal Research Scientist from our Adaptive Liveable Cities Team.
We do research[Link will open in a new window] on how to find environmental-friendly solutions for long-term sustainability and water supply issues. Part of this is how our cities can be better designed, not to prevent floods, but to cope with flood events in a way that causes minimal damage or losses.
Australian cities are predominantly covered in artificial surfaces such as roofs, roads and pavements, which stops natural rainfall from penetrating into the soil and groundwater recharge. These impervious surfaces increase runoff, which can result in pollution of waterways with urban contaminants, and increased risk of flash flooding.
Water Sensitive Urban Design in our cities
In response, Water Sensitive Urban Design aims to increase natural infiltration of rainfall, which can help in reducing runoff and pollution of waterways, particularly from regular rainfall events. Using public open spaces and nature0based approaches to manage and restore our urban waterways will be important in slowing water flows. This helps to reduce peak floods, and remove sediment and other contaminants from stormwater.
Our scientists have worked with the Goyder Institute for Water Research (the Goyder Institute)[Link will open in a new window]* on how new developments in South Australia can better use the principles of Water Sensitive Urban Design (WSUD) in their stormwater management plans (SMP).
From this, the report 'Implementing water sensitive urban design in stormwater management plans[Link will open in a new window]' was created.
The report offers guidance on stormwater quality and quantity modelling for South Australia-specific conditions. It analyses the barriers to the uptake of WSUD techniques in South Australia. And it provides recommendations on changes to policy and practice to advance the mainstream adoption of WSUD.
Stephen Cook,[Link will open in a new window] co-author and Senior Experimental Scientist, outlines some key findings from this research:
Urbanisation has a profound impact on flow regimes in waterways that receive flows from urban areas. The impacts affect nearly every component of the water cycle. Impacts include decreased evaporation and infiltration of rainfall, and increased runoff volumes, peak flows and frequency of runoff events.
WSUD can be effective in maintaining pre-urbanisation stream flows for frequent rainfall events that can help reduce streambank erosion and maintain pre-urbanisation hydrology.
WSUD objectives can be incorporated in the land use planning and development process.
Land use planning can be used to manage the risks in flood prone areas, as appropriate land uses such as public open space can reduce property damage from flooding events.
Every drop counts: what can individuals do?
Most of CSIRO's research looks at large scale solutions: at how our agencies can reduce the disposal of our excess water and wastewater through storage mechanisms, improving sanitation and decreasing contamination of waterways. But there are also things that residents can do individually.
Rainwater tanks have the potential to reduce the impact of urban flooding, especially if tanks have available capacity to take on some of the rainfall. It is helpful to ensure the tank is empty prior to a large rainfall event. Previous research[Link will open in a new window] has shown that many people neglect regular maintenance of rainwater tanks systems.
Research by CSIRO has also found that intense storms have the potential to fill rainwater tanks very quickly (e.g. 20 mm rainfall on 100 m2 roof can fill a 2,000 litre tank). Therefore, to ensure that rainwater tanks operate as designed it is important to check before the storm that gutters and downpipes are clear of leaf litter and other debris.
Five things we can do to prepare for storms:
Ensure that roads and parks as clean as possible to reduce contaminants being washed into our waterways.
Encourage the growth of native grasses and bushes on the edges of our creeks and streams to slow down water flowing into the streams and help clean the water.
Naturalise our creeks and streams, including creating floodable pond areas, to slow down water flows.
Design more ways to capture and store water for later use, for example storing underground in aquifers.
Understand that some areas in our cities will always flood and redesign them to deal with those floods.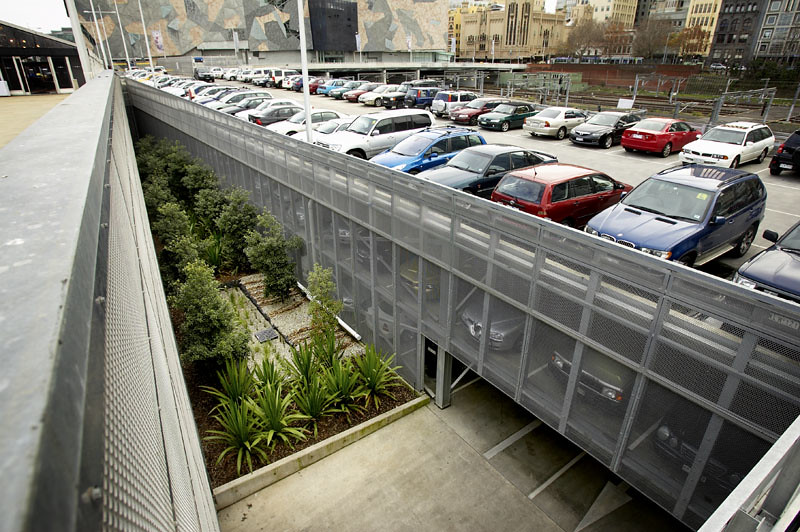 * The Goyder Institute for Water Research is a partnership between the South Australian Government through CSIRO, the Department of Environment, Water and Natural Resources, Flinders University, the University of Adelaide and the University of South Australia.
This article was originally published[Link will open in a new window] on CSIROscope in December 2017, and republished with updates February 24, 2020 and 14 December 2020.