The challenge
Refining cattle breeding and selection
Popplewell Composites was founded by current CEO Greg Popplewell in 2007 as a tropical beef seed-stock company with the goal of breeding genetics that improved their bull customers' profitability. Greg needed assistance to integrate emerging genomic technologies into his breeding and selection methods.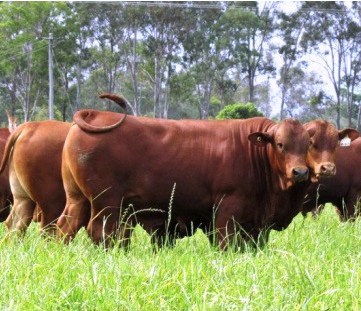 During initial project discussions with the University of Adelaide and Mr Popplewell, it became apparent that the scope of the ambitious genomic project was out of the businesses' in-house capability. Greg was advised to contact the local Entrepreneurs' Programme Innovation Connections Facilitator, David Monck for assistance.
Our response
Accessing funding support
After discussing and understanding Greg's needs, David recommended accessing the Australian Government's Entrepreneurs' Programme, Innovation Connections service Researcher Placement Grant to allow a more in-depth project than the original scope, and accelerate the research outcome. It was also recommended that Popplewell Composites considered employing a recently qualified Agricultural Science graduate upon completion of the project to assist with integrating the genomic evaluation system into the business operations.
The results
GenoRater™: a world-first genomic beef benchmarking system
Innovation Connections provided supported funding for two projects with Professor Wayne Pitchford and Dr Rick Tearle at the University of Adelaide's Davies Research Centre. This resulted in turning Popplewell Composites' DNA samples and cattle performance records into a world-first fully genomic beef evaluation and benchmarking system called GenoRater™. Mr Popplewell said "the research results have opened doors to new business and progressed existing business enormously."
Following the first project, a recently qualified graduate was identified to assist Popplewell with implementing the project results into the businesses operations. Innovation Connections provided further funding to enable the business to employ the graduate who added to the scientific capability to the management team.
The Innovation Connections program helped us transform to a world-class beef genetics company. It bought us closer to our customers and research.

—Greg Popplewell, CEO, Popplewell Composites
Related to this page