Overview
entX Limited (previously PhosEnergy) is a South Australian-based company developing innovative green-energy technologies that make use of unconventional waste sources. One such source is radioactive waste material derived from nuclear industries, another is waste heat from industrial processes, but the focus is always on using smart technology to recover a useful resource.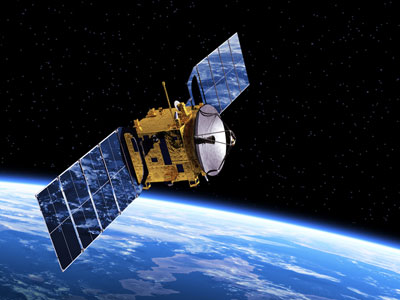 The challenge
Developing efficient beta-voltaic power generators for space and defence applications
entX sought to utilise beta emitting radioisotopes that decay (become less energetic by releasing high energy electrons), in combination with the latest semiconductor technology to create a new type of battery that could remotely power devices for decades. New semiconductors offered great opportunity for efficiency gains, but that they were challenging to work with so combining these with modern materials that are compatible with modern manufacturing processes simplified production of a proof-of-concept structure.
The first challenge was finding the best semiconductor combination and tuning for the optimal ratio of the two to produce a workable material with excellent electrical properties.
The second challenge was to package this new combination of materials (a composite material) into a structure that could be made into a functionable device. In the case of a beta-voltaic, that meant developing a method of producing a 3-dimensional structure of highly repeatable layers between two metals (electrodes) so radioactive particle energy could still be efficiently converted into electric power.
entX had intellectual property on suitable electrode materials but needed assistance to determine a suitable process of applying these materials to the semiconductor-polymer composite.
The overall aim was to fabricate a metal-semiconductor-metal sandwich and demonstrate a practical layered beta-voltaic generator (image above).
Our response
Exploring new materials for ease of manufacture and efficient energy conversion
Innovation Connections Facilitator Andrew Richardson assisted with scoping discussions between entX and researchers from the Future Industries Institute at the University of South Australia. This institute has significant expertise and practical experience in deposition of both metals and conducting polymers.
Through the Australian Government's Entrepreneurs' Programme, Innovation Connections service, entX was supported to develop a two-phased approach. Initially this was through a Business Researcher Placement (where an employee of a business accesses public sector research facilities to carry out project work under the expert guidance of a skilled researcher). In this case, a researcher from entX was able to quickly access fabrication and characterisation equipment at the Future Industries Institute to produce and evaluate potential semiconductor polymer composite candidates.
As part of the second phase, support from a Researcher Placement grant (where a university researcher works on an industry defined project) allowed entX to tap into unique fabrication expertise and infrastructure, forming a genuinely collaborative partnership.
Further collaboration was facilitated by referrals to radiation and thermal management expertise at another university to facilitate future testing of an 'active' device, as well as an introduction to the South Australian Chief Scientist to support a Cooperative Research Centres project application.
Results
Successful proof of concept on its way to commercialisation
Support from Innovation Connections helped entX develop a scalable manufacturing process and proof-of-concept structure that became the foundational platform for incorporation of an active beta source to produce its GenX device.
This first-of-its-type, multi-layered, beta-voltaic structure served to de-risk future investment and the collaboration with the University of South Australia upskilled EntX in manufacturing practices.
Collaboration with the University of South Australia continued beyond Innovation Connections support and in March 2022, they secured $2.4M in funding from an Australian Government Cooperative Research Project Grant to advance GenX commercialisation towards prototype devices for the space and defence industries.
"The Innovation Connections program allowed us to rapidly engage with EntX – working to industry timelines – and kick start the lab-based research.& Such a fast ramp up in activity gave us the momentum to turn the early ideas and discussions into proof-of-concept experiments that underpinned EntX's further investment into R&D. The Innovation Connections facilitator was a key enabler in the process to guide EntX through the initial engagement with the research sector and realise the benefits of doing so."

— Prof Drew Evans, Future Industries Institute, UniSA

"entX had identified a novel, long term power generation technology concept based on betavoltaics that had application in both the space and defence industries. entX has recognised that the burgeoning space industry and increasingly sophisticated remote defence sites where power-hungry technology is located are creating enormous demand for long-life, and autonomous long-term power sources. The Innovation Connections scheme allowed entX to quickly engage with UniSA to validate and consolidate the betavoltaic concept. Furthermore, the work conducted by both entX and UniSA personnel justified further investment in the technology, leading to our successful bid for CRCP funding."

— Bryn Jones, Managing Director, entX
Related to this page