Aus4Innovation continues to Accompany AI4VN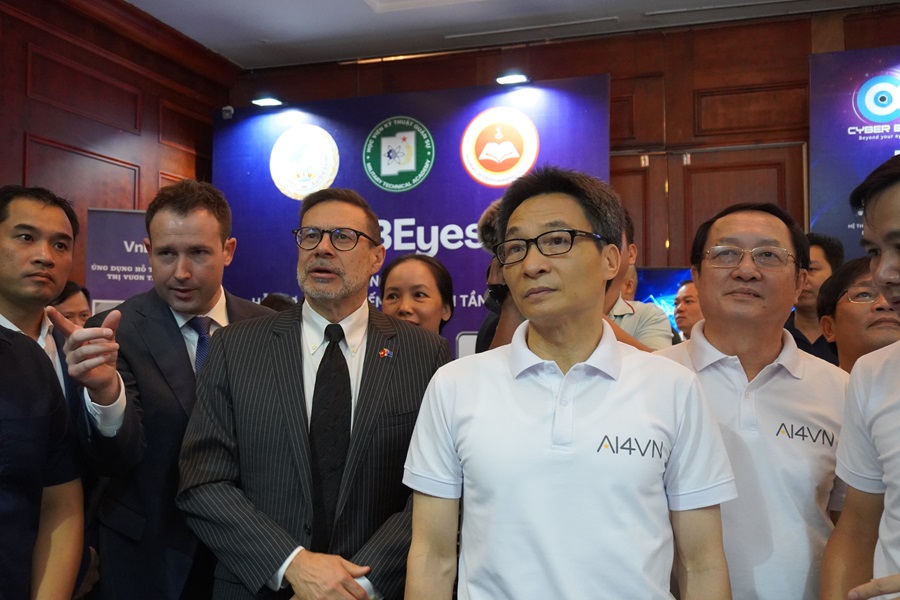 Aus4Innovation sponsored Vietnam's leading platform for cutting-edge research and development in the field artificial intelligence: Vietnam Artificial Intelligence Day (AI4VN).
AI4VN was held in September, and offered various activities including workshops, AI tech matching sessions, AI expo, and AI Awards, leading up to a final summit where the development strategy for AI in Vietnam was discussed with policy makers, researchers, corporates and the wider AI community.
Three Aus4Innovation funded projects, which apply AI to help with early breast cancer detection and environmental monitoring were showcased at the AI expo.
At the Summit, five AI products were awarded funding from Aus4Innovaiton through the AI Tech Matching Contest. This funding will support the AI products to increase their commercial readiness and connect with businesses through training, mentoring and business plan support for the founders.
Aus4Innovation is also sponsoring five initiatives with the most potential for application and commercialisation selected from the AI Tech Matching contest with training, mentoring, and business plan implementation.
More information: Australia- funded initiatives exhibit at Vietnam's largest AI event