Australia's contribution to STI recognised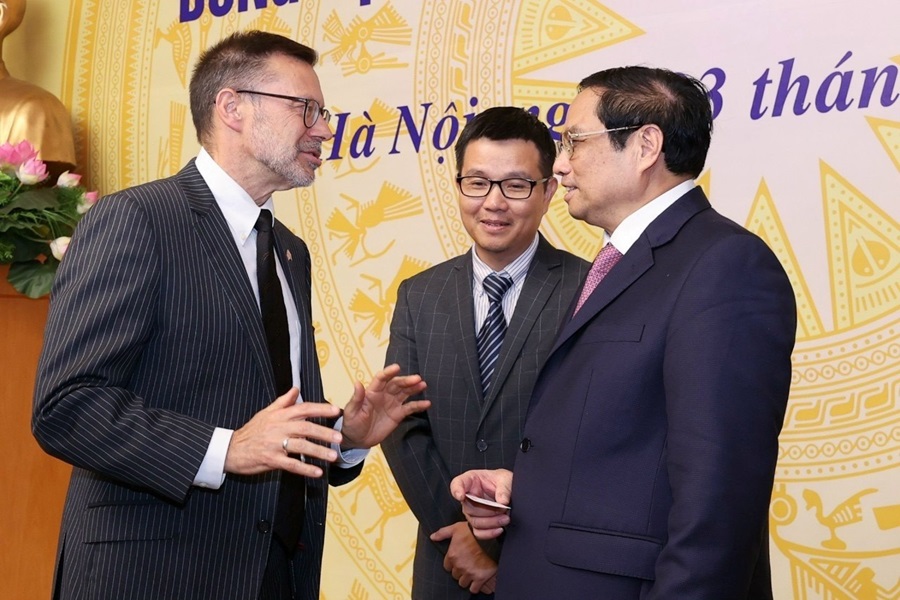 Australia-Vietnam science collaboration has never been stronger, with innovation being one of the three key pillars of the Australia-Vietnam Strategic Partnership.
The Government of Vietnam recognises the pivotal role science, technology and innovation (STI) plays in equitable and sustainable development to ensure Vietnam becomes a high-income, country by 2045 and Australia has proven to be a trusted partner in supporting this goal.
Australia has been invited to share lessons learned and insights in fostering an innovation system with Vietnam on multiple occasions; most notably at the National Conference hosted by Prime Minister Pham Minh Chinh in September 2022 to promote the role of technology transfer and science and technology markets.
The conference gathered leaders of ministries, provinces and cities, corporates, as well as research and knowledge institutes. Australia's Ambassador to Vietnam Andrew Goledzinowski also took this opportunity to reaffirm Australia's ongoing commitment, particularly through the Aus4Innovation Program, to continue helping shape Vietnam's innovation agenda.