Protecting biodiversity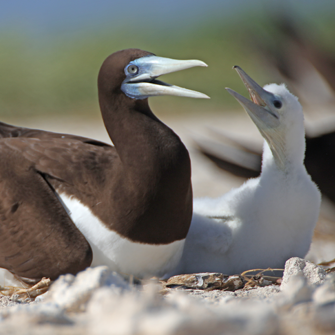 Good afternoon from your editorial team, and from these brown boobies (Sula leucogaster), spotted by our scientists during our surveys of Ashmore Reef Marine Park.
This month we're focusing on all things biodiversity, including how scientists on board RV Investigator are recording biodiversity above the ocean waves.
Plus, learn how you can put your citizen science prowess to use during lockdown.
Next month, we'll be covering climate and disaster resilience. Thanks for reading!