From the Director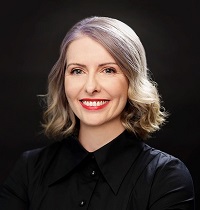 Welcome to the latest from CSIRO's Responsible Innovation Future Science Platform (RI FSP).
There has never been a more exciting time to be a responsible innovation researcher in Australia. That's because CSIRO is currently recruiting the next generation of science and engineering researchers for fully funded three-year roles.
This is a rare opportunity for early to mid-career researchers to join #TeamCSIRO and help solve impossible problems across our diverse future science and technology portfolio.
Our team is seeking to recruit creative and innovative candidates keen to apply their talent and skills to work at the RI FSP. Please visit CSIRO's website to find out more and share this opportunity with your networks. The current call for applications closes 17 July.
One priority area that has emerged across the world is Responsible AI. In this issue, we introduce you to one of our researchers, Qinghua Lu, who is leading a project on operationalising guidelines for responsible AI. Qinghua is just one of CSIRO's multidisciplinary Responsible AI researchers committed to ensuring Australia's adoption of AI is inclusive, safe, secure and viable.
It's fascinating to see the field of responsible innovation in Australia continually evolve. I'm pleased to share Cathy Robinson's insights on how the framework of co-design provides a blueprint for best practice for RI when it comes to incorporating the best of human ideas and technological solutions for sustainable outcomes.
And collaboration continues to be a hallmark of responsible innovation as Simon Fielke and Emma Jakku reflect on their work across two areas of future science - Digiscape and Responsible Innovation – showing how six years of cross disciplinary research and integration seeded a unique international collaboration.
Meanwhile, as the world grapples with the transition to renewable energy, hydrogen is gaining momentum as the fuel of the future. While it's still early days for the hydrogen industry in Australia it's important to ensure Australians are on board from the beginning. I hope you enjoy this recent article from Resourceful featuring Mitch Scovell with his insights into the human drivers that might shape public acceptance of the industry.
Thank you for your continued support.
Dr Justine Lacey
RI FSP Director