SKA-Low: Australia's first mega-science project
The SKAO is an international organisation coordinating a global effort to build the largest science facility on the planet.
The SKAO, or SKA Observatory, is one global observatory operating two telescopes and working across three sites, on behalf of our Member States and partners. The SKAO's telescopes will deliver more than half a century of transformational science that promises to have a major impact on society, in science and beyond.
As a member country of the SKAO and host of the SKA-Low Telescope, it is the first time that Australia will play a key role in a mega-science project.
The SKA-Low Telescope will be located at Inyarrimanha Ilgari Bundara, CSIRO's Murchison Radio-astronomy Observatory in Western Australia, on Wajarri Yamatji country. The SKAO's partner telescope, SKA-Mid, is being built in the Karoo in South Africa. These remote and radio quiet regions are the best places in the world to listen for radio signals from space.
In Australia, the SKAO is collaborating with CSIRO to build and operate the SKA-Low Telescope.
Apply now. We're hiring talented individuals in a range of areas. 
Expressions of interest are now open across science operations, computing and software, and construction support.
Our Science Operations team will be key to delivering SKAO's science goals, leading scientific verification testing and coordinating scientific proposals, scheduling and observations.
Our Computing and Software team will need to meet the demands of a 'big data' facility, delivering novel computing, scientific software, and technology solutions.
Our Engineering Operations team will work innovatively and collaboratively to keep the SKA-Low Telescope operating at optimum performance.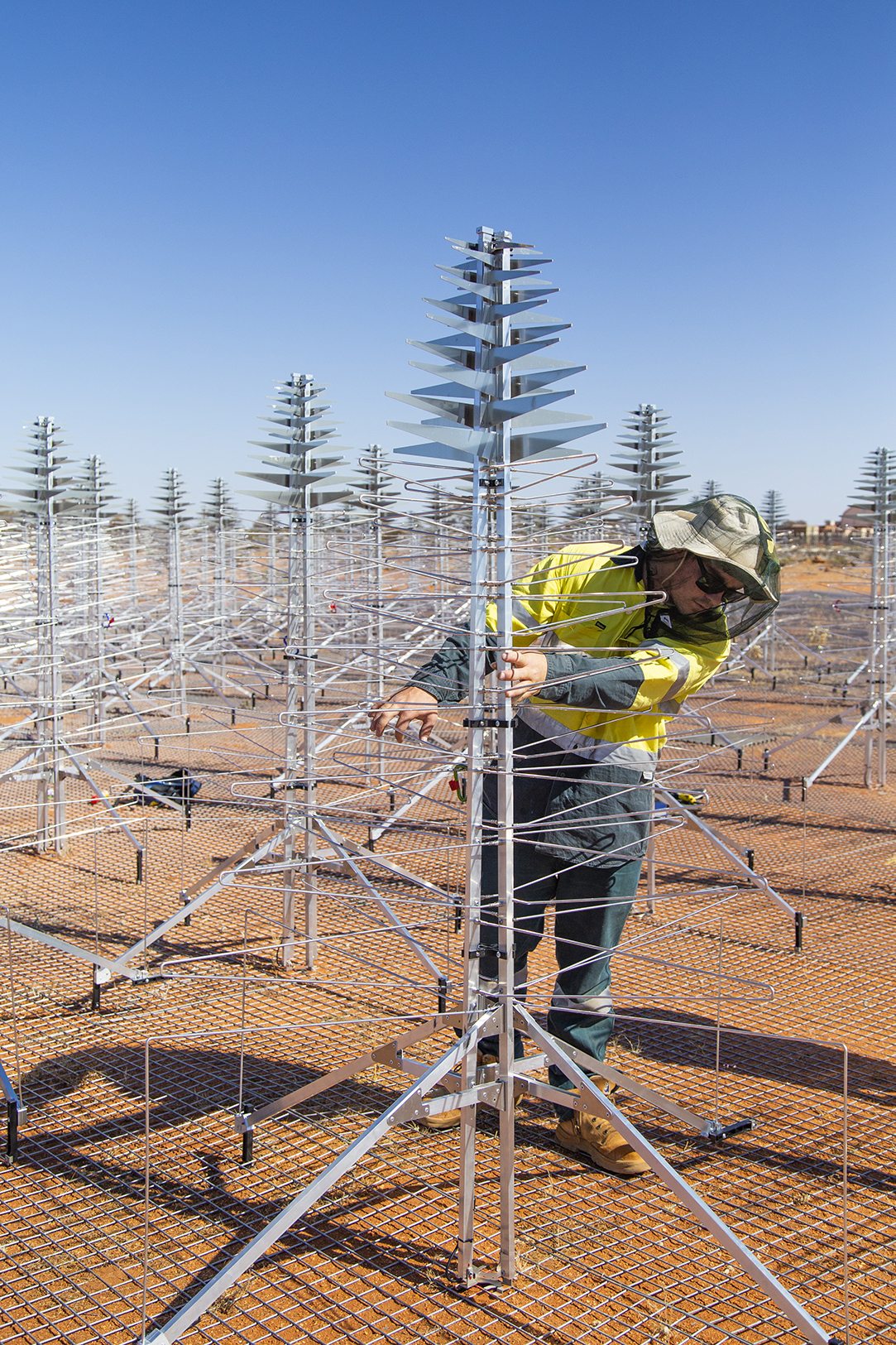 From SKA-Low Telescope Director Dr Sarah Pearce
Australia has been a leader in radio astronomy for decades.
With the SKA-Low Telescope, Australia has for the first time been chosen to co-host a large science project on behalf of the international community.
The SKA-Low Telescope is part of the SKA Observatory – a global scientific facility that will deliver half a century of transformational science and address the most difficult questions in astronomy.
It is also an international 'mega-science' project that will drive innovation across many sectors. The discoveries we make along the way will have spinoffs for Australian and global industries.
SKA-Low will help to cement Australia as a global leader in science and technology, and I am excited to welcome a diverse team to join us to deliver this unique project.